Maxene Magalona, pinahiram ng in-laws ng kotse para sa solo trip sa Baguio
- Maxene Magalona recently went on a solo trip to Baguio without much planning and thinking about it
- The car that she used for the trip belongs to Roberto and Millet Mananquil – the parents of her husband Rob Mananquil
- The actress said that she wasn't going to pretend that she owns that car when she does not even own one
- According to Maxene, she went to Baguio alone because it was what her intuition was telling her
Maxene Magalona revealed on Instagram that she went on a solo trip to Baguio without much planning and thinking about it.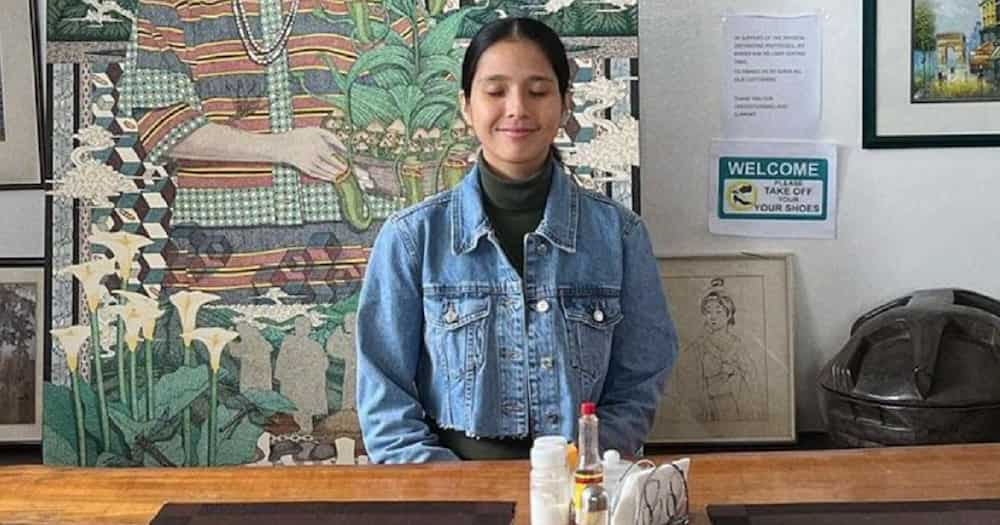 KAMI learned that Maxene borrowed the car she used for the trip from Roberto and Millet Mananquil – the parents of her husband Rob Mananquil.
According to Maxene, she wasn't going to pretend that she owns that car when she does not even own one.
The actress explained that she went to Baguio alone because it was what her intuition was telling her. She added that after living most of her life in fear, anxiety, shame, and guilt, she has now decided to consciously listen to what she really wants in life and emphasize her personal happiness.
"Going soul-o. This was definitely one of the best trips of my life.
"No plans, no thinking. Just feeling and following my intuition. Not only did I have so much fun exploring and letting my heart lead the way, this trip also helped me raise my consciousnesses even more. Going on this spontaneous adventure actually made me confront my relationship with fear.
"I have been living most of my life controlled by fear, anxiety, shame and guilt so I decided to just keep choosing myself and listen to what my soul truly wants instead of giving in to my ego and allowing it to trick me into thinking that I don't deserve to be happy. Because I know deep down that I am worthy of God's blessings.
"I love and respect myself enough to know that I deserve to receive the same kind of energy that I contribute to the world.
"Fear is an illusion. It keeps us stuck and stagnant because we would rather stay in our comfort zone instead of going for what we truly want and desire in life. Fear keeps us stuck in a loop of unhealthy thinking patterns and negative self-talk.
"Fortunately, my mind can no longer play tricks on me because meditation trains me to see that thoughts are just another form of energy. My practice makes me feel that I am not my mind and that my thoughts are just like clouds passing by the big, blue sky.
"After a week of silence and solitude, I am going home with a meditative mind, happy heart and strong soul. #MeditatewithMaxene
"P.S. Thank you so much to my sweet in-laws Dad #RobertoMananquil and Mom @milletmartinezmananquil for lending me their car for this trip! I'm not going to unconsciously pretend that this car belongs to me when I don't even own one to begin with," Maxene wrote on Instagram.
Maxene Magalona is an actress and social media star in the Philippines. Her father is the late rap legend, Francis Magalona, and her siblings are Saab Magalona and Elmo Magalona. She is married to Rob Mananquil.
In a previous report, Maxene posted on Instagram that she has left Bali after staying there for more than a year. The actress said that she cannot believe she is finally back in Manila and that adjusting to being back in the city might not be so easy.
Earlier, Maxene penned a lengthy social media post dedicated to her spouse Rob Mananquil. In the said post, the actress expressed appreciation to Rob who opted to stay by her side after seeing her at her worst. She likewise said that her husband's love has truly been the greatest form of therapy for her healing.
Source: KAMI.com.gh