The Filipino showbiz industry is slowly making its way to the top, thanks to the tremendous work of its actors and actresses. One of the actors who is contributing to this high ranking of the Filipino showbiz industry is none other than Marco Gumabao. You might recognize his face from television programs such as Luv U, Ningning, and Wansapanataym.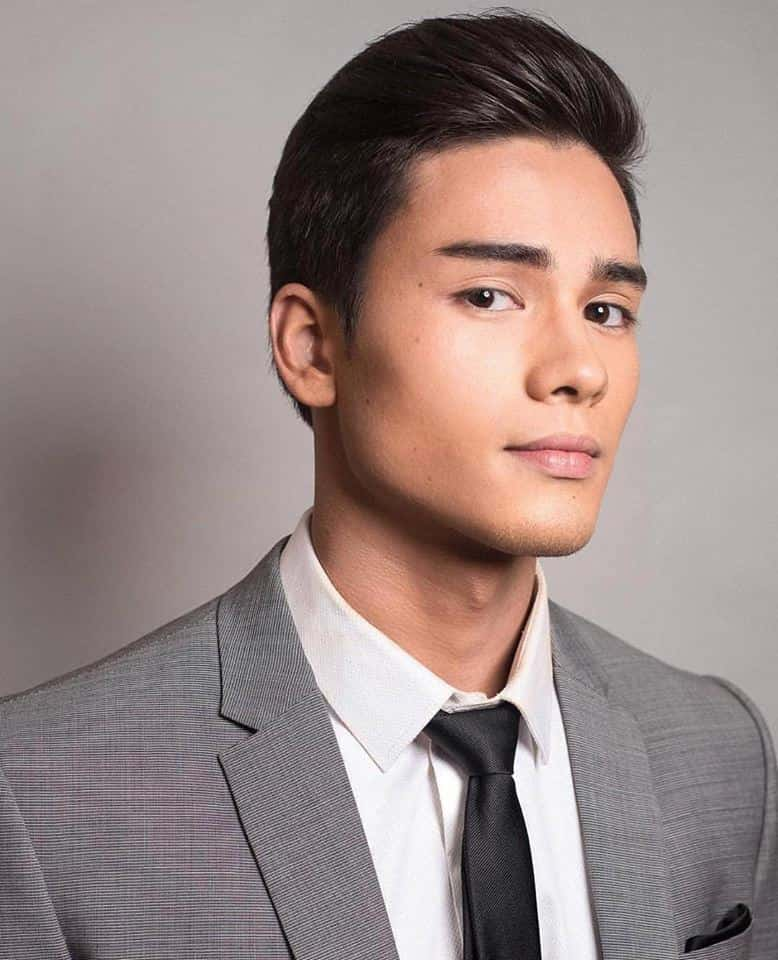 Marco Gumabao is one of the Filipino stars today who is using his tremendous acting skills to make a living. Besides this actor having a great professional career, what else do you know about him? Stick around to get more insight into the life of this star.
Marco Gumabao profile summary
Full name: Marco Imperial Gumabao
Nickname: Marco
Date of birth: 14th of August in 1994
Birth sign: Leo
Age: 25 years old
Birthplace: Makati, Philippines
Father: Dennis Roldan (Prominent actor and former congressman)
Mother: Loli Imperial (Model)
Siblings: Michele, Katrina, Margarita, and Marielle
Height: 5'9"
Education: Ateneo de Manila University and De La Salle University
Course: AB Psychology
Online presence: Instagram, Facebook
Marco Gumabao early life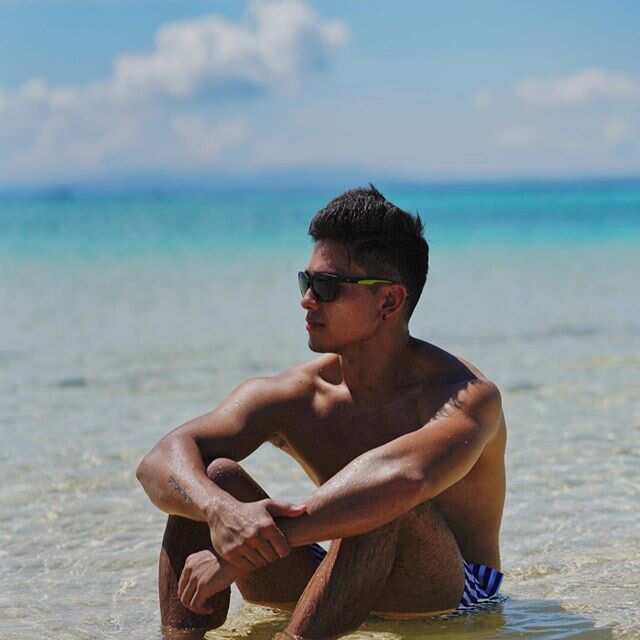 Marco Gumabao was born on the 14th of August in 1994 in the Philippines. His birth name is Marco Imperial Gumabao. Marco Gumabao father is Dennis Roldan, who is a prominent actor in the Philippines. Dennis Roldman is also a former basketball player, congressman, and businessman. His mother is Loli Imperial-Gumabao.
Marco Gumabao age presently is 25 years. This son of the legendary Filipino actor has four sisters. They go by the names of Michele, Marielle, Katrina, and Margarita. Michelle is a famous volleyball player of Dela Salle University. As for Marco Gumabao education, he went to Ateneo for his prep and high school education.
After that, he enrolled at Dela Salle University, where he majored in AB Psychology. The exciting thing about his education which most people likely do not know is the fact that he temporarily halted his studies to concentrate on showbiz. Showbiz seems to be in the genes of this dashing 25-year-old.
Besides his father Dennis Roldan being in the Filipino showbiz industry, the star also has an aunt by the name Isabel Rivas who is also in the industry. His other relatives who are also in the Filipino entertainment industry include the TV personality Gretchen Fullido, Bulaga co-host Kristine Florendo, and the one time star, Miss Press Photography, Sylvia Gumabao.
Marco Gumabao height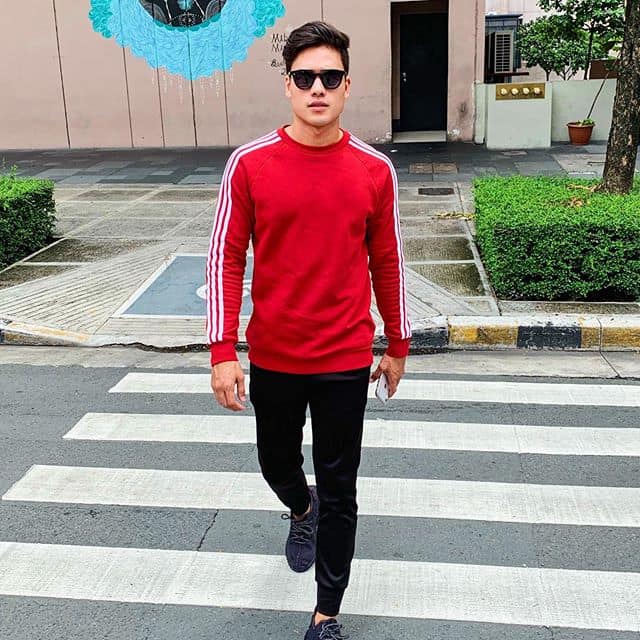 One feature that tends to impress most people who are looking at Marco Gumabao pictures or films is his height that matches very well with his physique. This Filipino model and actor stands at 5 feet and 11 inches. He weighs 165 lbs.
READ ALSO: Skusta Clee bio: age, girlfriend, real name
Marco Gumabao career
The 25-year-old made his debut in the Filipino film industry when he featured in the television drama entitled Luv U. When his exposure was compared to that of the other Luv U cast members, this actor was found to be a neophyte. This was merely because the other cast members had featured in other films such as the ABS-CBN kiddie show entitled Goin Bulilit.
This pressured the star to shine amongst these already established actors and actresses. It would be his first time showcasing his acting skills to the world, and he did not want to disappoint himself and his mother since she had gotten him the role. Yes, his mother Loli was a pal of Director Edgar Bobot Mortiz, who gladly invited Marco to the showbiz industry.
Although he got welcomed to the acting world, Gumabao initially never wanted to be an actor. Instead, he wanted to become a professional basketball player. However, since he was given the invite, he did not see the need to turn it down. After accepting to give the acting world a try, this aspiring actor attended a workshop so that he could get an overview of the show.
He also used this opportunity as a bonding session to connect more with his co-stars. His fellow cast members gladly welcomed him and even went ahead to teach him so that he could be more comfortable while watching the workshop. Marco always idolized the Filipino actor known as Sam Milby. He loved the tremendous acting skills of Sam, which came out naturally.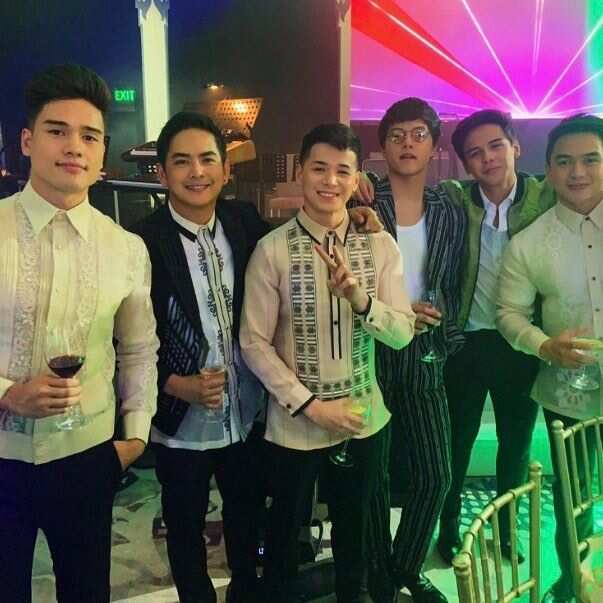 The aspiring actor also loved how he treated his admirers despite being a celebrity. These aspects, perhaps, made him look up to Sam Milby when he was a newbie in the industry.
Over time, this good-looking Filipino star managed to feature in several television shows and films. Some of Marco Gumabao's television shows include the 2011 television program titled Toda Max, and his popular television program titled Luv U, which aired from 2012 to 2016.
He has also made appearances in television programs such as Kailangan Ko'y Ikaw and Wansapanataym. He also starred in the 2014 TV program known as Forevermore, the 2015 television show entitled Ningning, the 2016 program titled Tubig at Langis, and another 2016 television show known as Magpahanggang Wakas.
The appearances of Marco Gumabao further extend to television programs such as the 2017 show entitled Pusong Ligaw, and also another 2017 program known as Hanggang Saan. He has also made appearances in FPJ's Ang Probinsyano, and Precious Hearts Romances Presents: Los Bastardos, also airing from 2018 to 2019.
Marco Gumabao movies include the 2019 film by the name of Ulan, the 2014 movie entitled She's Dating the Gangster, and the 2015 film known as Just the Way You Are.
Marco Gumabao dating history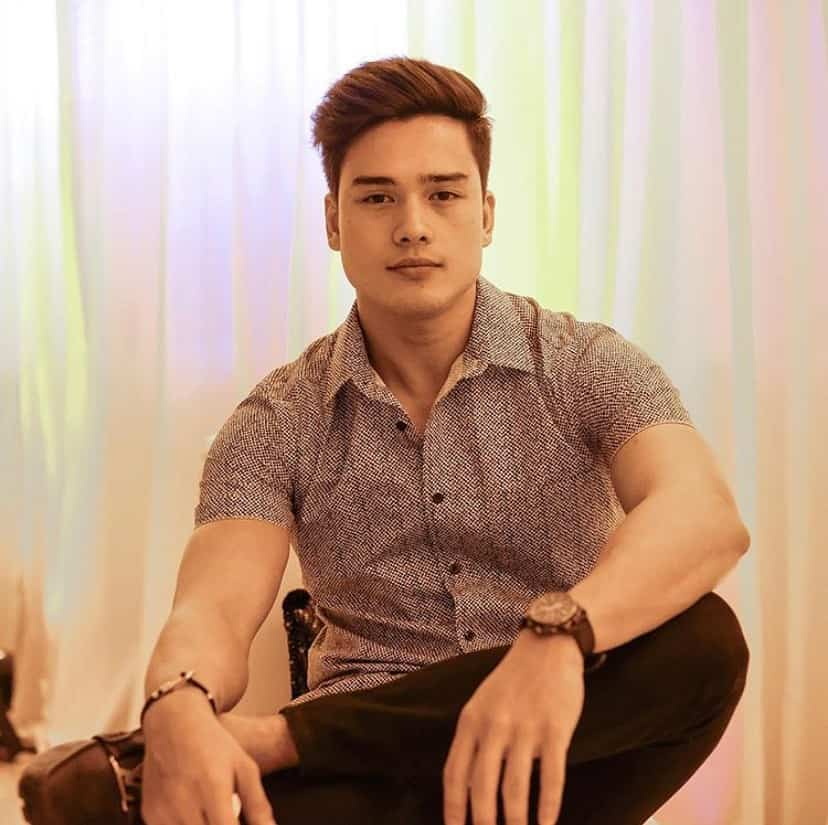 In 2012, this talented Filipino actor and model used to date Miles Ocampo. The two met on the set of the television show Luv U. The two grew closer and eventually started dating. However, it did not work out between the two, and they split. Marco Gumabao girlfriend from 2013 to 2014 was Tippy Dos Santos. The two dated for a while before calling it quits.
After breaking up with Tippy Dos Santos, Marco decided to keep off relationships for a while. However, all that seemed to change when he met Janella Salvador. Janella Maxine Desiderio Salvador is a Filipino actress and singer. She rose to stardom after she featured in the hit 2012 television show Be Careful With My Heart.
Marco and Janella were rumored to have begun dating in 2018. However, in 2019, the two were said to have broken up. Marco later came out to reveal that he was just friends with Janella. He went further and explained that the two no longer spoke due to the earlier reports that the two stars were supposedly dating. As of now, this skilled actor is believed to be single.
Marco Gumabao Instagram
This 25-year-old is quite active on his Instagram. He uses this account to share pictures of himself, snaps of himself working out, and even his upcoming projects. In addition to that, this model also uses the platform to showcase his modeling skills.
Marco Gumabao Twitter
If you have always wondered what a younger Marco Gumabao looked like, then you need to follow him on his Twitter account to find out. He has shared a few pictures of his younger self. Most of his captions in his Twitter account seem to be religious. For example, the 25-year-old uses captions such as 'Let go, and let God.'
Marco Gumabao hails from a legendary family that has many people in the Filipino showbiz industry. He has managed to win most people's hearts with his excellent acting skills and versatility. His young age has left so many people speculating that by the time he turns fifty, he will have ventured in so many projects.
READ ALSO: Lani Misalucha bio: songs, daughter, net worth, birthday