10 Pinoy celebs and their Hollywood twins. They are so similar!
In a world with 7 billion people, there's bound to be someone who looks uncannily like you. In fact, statistics show that each person has at least 7 look-alikes around the world. While we may never know for sure, there are quite a lot of celebrities who look eerily similar and share prominent facial features with Hollywood stars.
Let's look at these 10 Pinoy celebs and their Hollywood doppelgangers. See if you can tell who's who!
                  Demesa and Joseph Gordon Levitt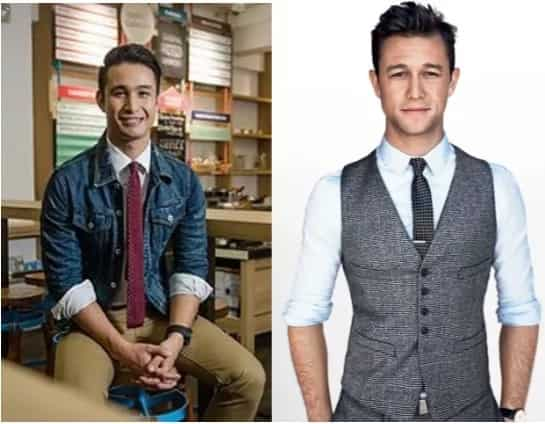 While they're certainly not similar enough to look like twins, they have a lot of similarities in their facial features – and apart from that, they both, of course, look stunning. With their matching geeky chic style and the kind, wise look on their face, it's no wonder these two have captured the hearts of women worldwide.
                   2. Agot Isidro and Julia Roberts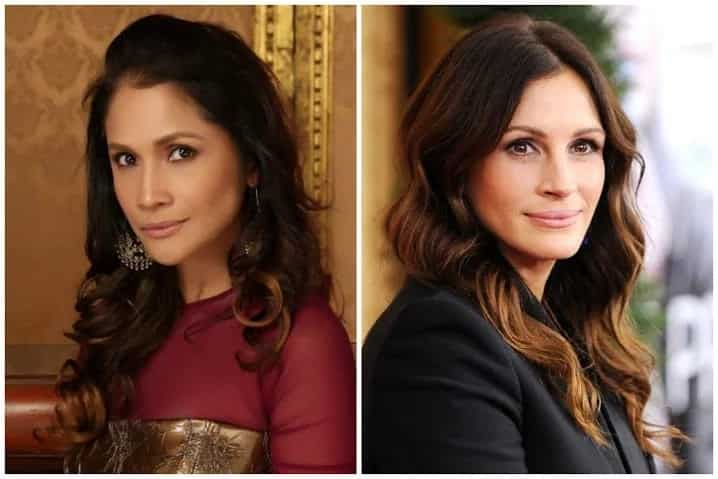 These two gorgeous women definitely look alike – the hair, the lips, the knowing look in their eyes…even their jawline. The resemblance is uncanny.
                   3. Donita Rose and Audrey Hepburn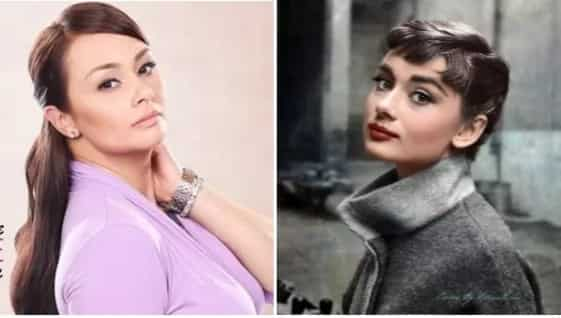 Donita Rose has been compared to Audrey Hepburn a few times – and you can certainly see why. The two beauty icons both glow with a natural beauty and timeless elegance.
                   4.  Kris Lawrence and Taeyang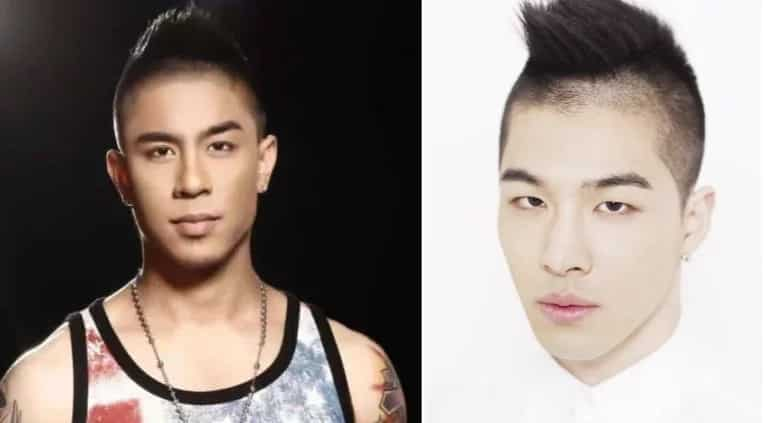 While Taeyang has a more diverse range of wardrobe and style, he looks like he could be Kris Lawrence's brother from another mother. While Taeyang isn't eactly Hollywood, he just had to be included – their resemblance is insane! Look at their hair!
Their similarities don't just stop there – they are both incredibly talented singers and performers as well.
                   5. Sarah Lahbati and Angelina Jolie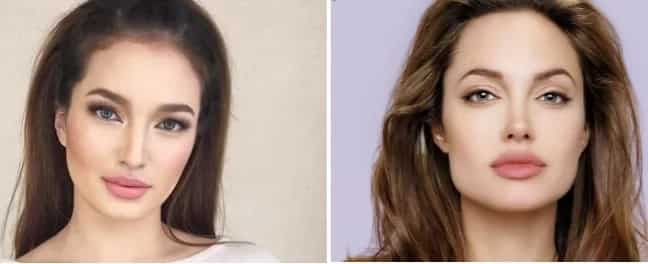 Ange has millions of fans worldwide, and so should Sarah. Admit it – the Filipino celeb is quite a beauty. Lately, Sarah's been adapting more makeup tricks that highlight the features she shares with Angelina Jolie. Or maybe she's just highlighting her best features, which happen to be the same as Jolie's. Their full, luscious lips could leave any man spellbound!
                   6. Bea Binene and Selena Gomez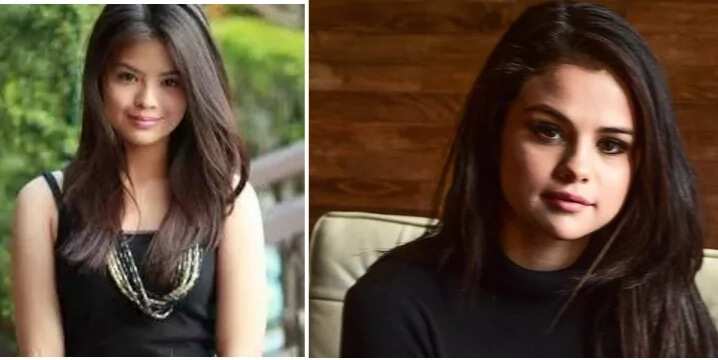 These two could be sisters, for all we know. Selena Gomez is currently sporting a new look these days, but back when she was the same age as Bea today, they really shared striking similarities. Selena has grown up beautifully, and we're all excited to see how Bea will turn out as well. Will she adopt a similar style or go in a completely different direction?
                   7. Georgina Wilson and Leighton Meester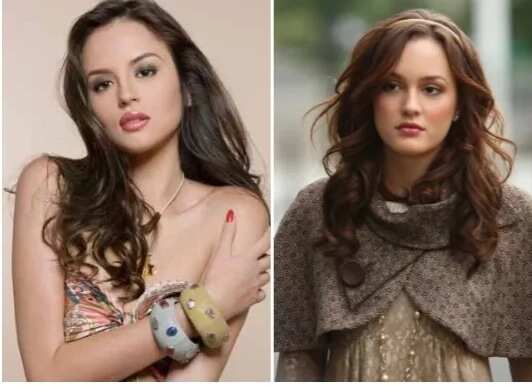 They certainly look alike, don't they? To be more specific, Georgina sports the same wardrobe and style as Leighton's character in Gossip Girl (Blair Waldorf). Both of them share an identical face shape and a posh, lavish lifestyle.
                   8. Max Collins and Lana del Rey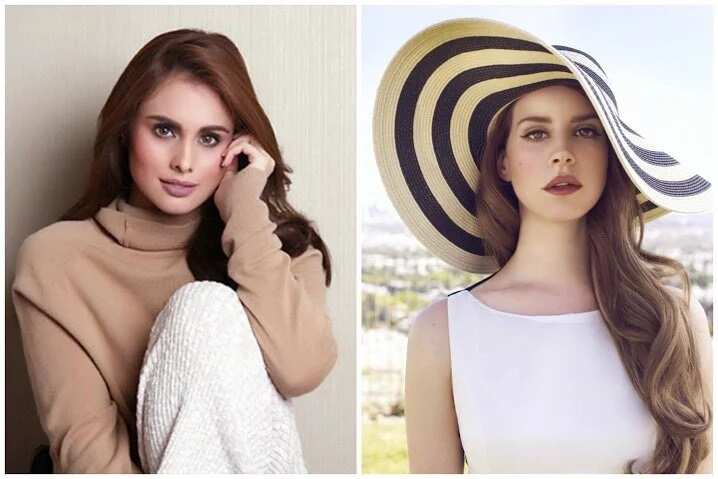 Both Max Collins and Lana del Rey have this otherworldly look about them – do you see it? It's like they know something that the rest of us mortals don't. The shape of their lips, their eyes, their cheekbones all contribute to their unearthly glamour.
                   9. Janine Gutierrez and Mila Kunis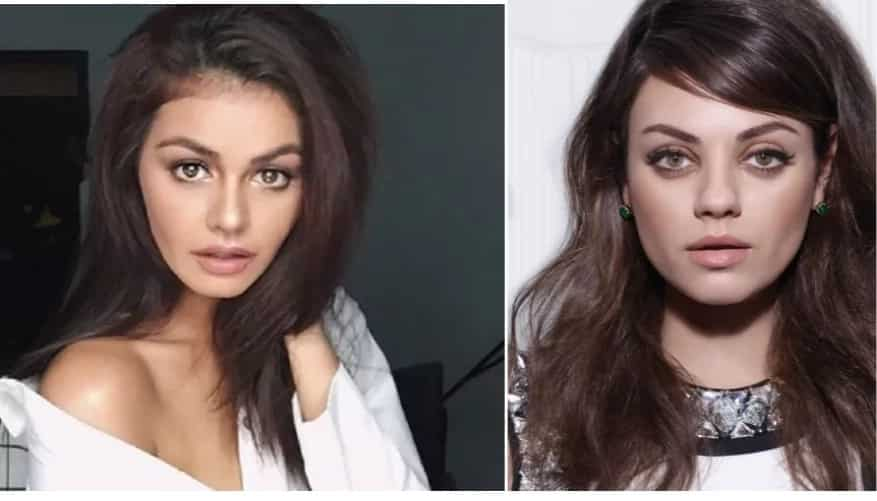 Janine may not always look like this, and it's clearly a styled photoshoot, but the way it brings out her best features make her look a lot like Mila Kunis. It must be their big, wonderful doe eyes that make them look alike.
                   10. Pokwang and Lucy Liu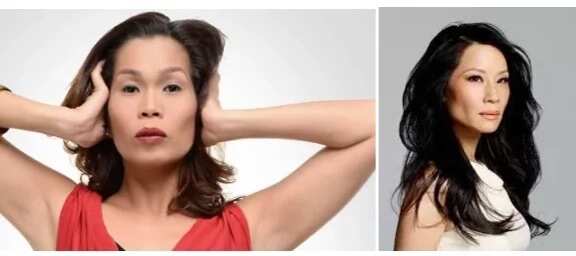 The famous Filipino comedian looks a lot like Lucy Liu! You probably couldn't tell the difference from a distance. The funny thing is, Pokwang looks older even though she's actually younger. She's 42, and Lucy is 47. Could it be their beauty regime, or their genes?
RELATED: 11 hottest next generation politicians
Source: KAMI.com.gh