Anne Curtis bio: age, height, net worth, who is her celebrity sister?
Dubbed as one of the most beautiful faces in the Philippine entertainment industry, Anne Curtis has always been everybody's favorite. The 34-year old celebrity actress still looks like the same as she was when she was just starting her career.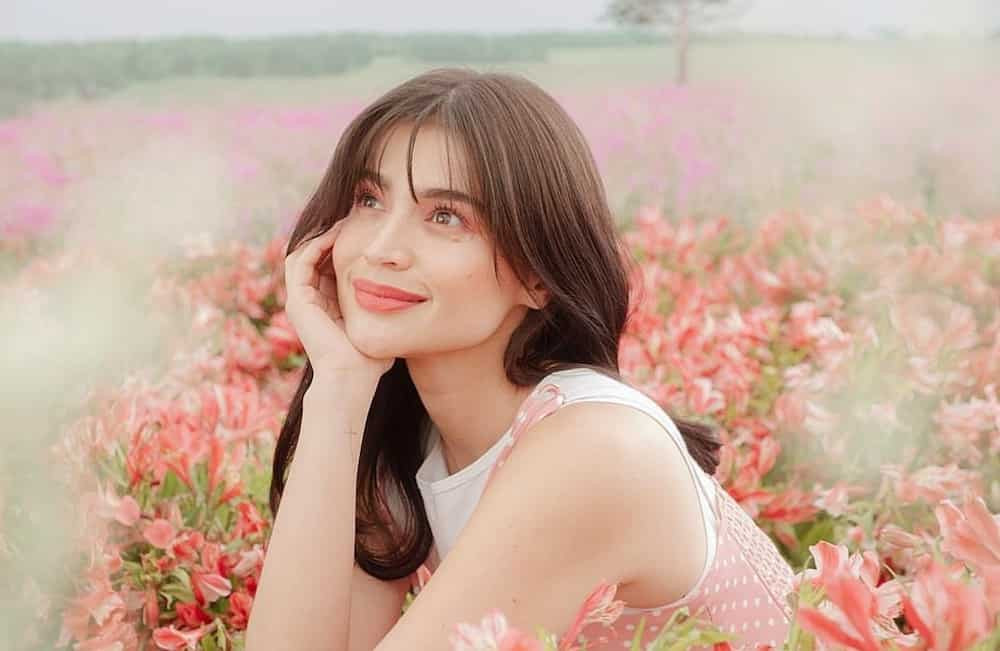 Get to know the Philippine's Princess of All Media, her personal, career, and dating life.
Anne Curtis profile summary
Full name: Anne Curtis Smith
Stage name: Anne Curtis
Nickname: Anne, Aning
Birthplace: Yarrawonga, Victoria, Australia
Nationality: Filipino-Australian
Birth-date: February 17, 1985
Age: 34 (2019)
Occupation: Actress, television host, model, entrepreneur
Facts about Anne Curtis
She has 30 moles on her body.
She has an estimated more than 100 pairs of shoes.
She worked under the management of GMA Network before transferring to ABS-CBN.
She wants to live a quiet life someday.
She loves Audrey Hepburn and she considers her as an inspiration.
Recently, she is into Korean dramas.
She wants to own at least one first-edition book.
She wants to try sky diving.
She has 11 siblings.
She is the first-ever Filipino celebrity that reached 1 million followers on her Twitter account.
She has a huge crush on Gong Yoo.
She has 5 pets.
Anne Curtis biography
The Australian-Filipino actress was born in Yarrawonga, Victoria, Australia. Her mother, Carmencita Ojales is a Filipina and her father, James Ernest Curtis-Smith is an Australian lawyer. Her parents married each other in 1982 and 3 years after, Anne Curtis was born.
Though Anne is the eldest daughter of Mr. James and Mrs. Carmencita, she also has other siblings. Her father had five children with his Australian wife and 4 with Anne's mother. After Anne's parents' divorce, her father married another Filipina where he adopted 2 of her children and had 1 more child with the woman.
Many people ask, "Who is the sister of Anne Curtis?" A good search on the internet would show that it is Jasmine Curtis. She is also an actress just like her sister. Since her sister is a famous actress in the Philippines, she somehow felt like she was living in the shadow of her sister, but she has been able to overcome the feeling.
On the other hand, one of Anne's siblings, Clare, died when she was only 4 months because of cardioneuropathy. In one of her interviews, Anne said that she could still remember how she knew about her sister's death. Her father called and told her that the machines that were keeping her sister alive would be taken off her body. She was on rehearsal that day. She said that the death of Clare Bear, as she called her sister, was really painful for their family.
In spite of all the tragedies that the actress had experienced, her career continued to blossom.
For those who do not know, a talent scout discovered Anne Curtis when she was only 12 years old. She was with her mother in a fast-food restaurant at that time. The talent scout offered and asked Curtis to join a kid's beauty pageant. At first, her father was not in favor of the idea, but her mother supported her in pursuing it. She then signed up with an agency and was offered more roles in advertisements.
READ ALSO: Anne Curtis' response to a basher who told her to stop singing draws various reactions
Anne Curtis movies and television shows
Her first-ever movie stint was with the 1997 hit movie Magic Kingdom when she played Princess Dahlia. However, since Curtis did not grow up in the Philippines, she could not speak fluent Tagalog so her lines in the movie were dubbed. Because of this, she decided to learn how to speak the Filipino language.
Her first movie was the reason why she landed more roles in the film and television industry. However, it was not easy for her knowing that she had a lot of studying of the Filipino language to do. Her agency pushed her to take the Tagalog lessons seriously so she could get more roles in the industry.
Anne Curtis' first television appearance was in 1997 in the Kapuso network. She starred in the GMA's TV romance and drama series, Ikaw Na Sana, alongside Angelou De Leon and Bobby Andrew.
She was then given a spot in the teen-oriented show, TGIS, and played the role of Emily. She also starred in the 1996 hit series, Anna Karenina. A lot of opportunities opened for the superstar in the making.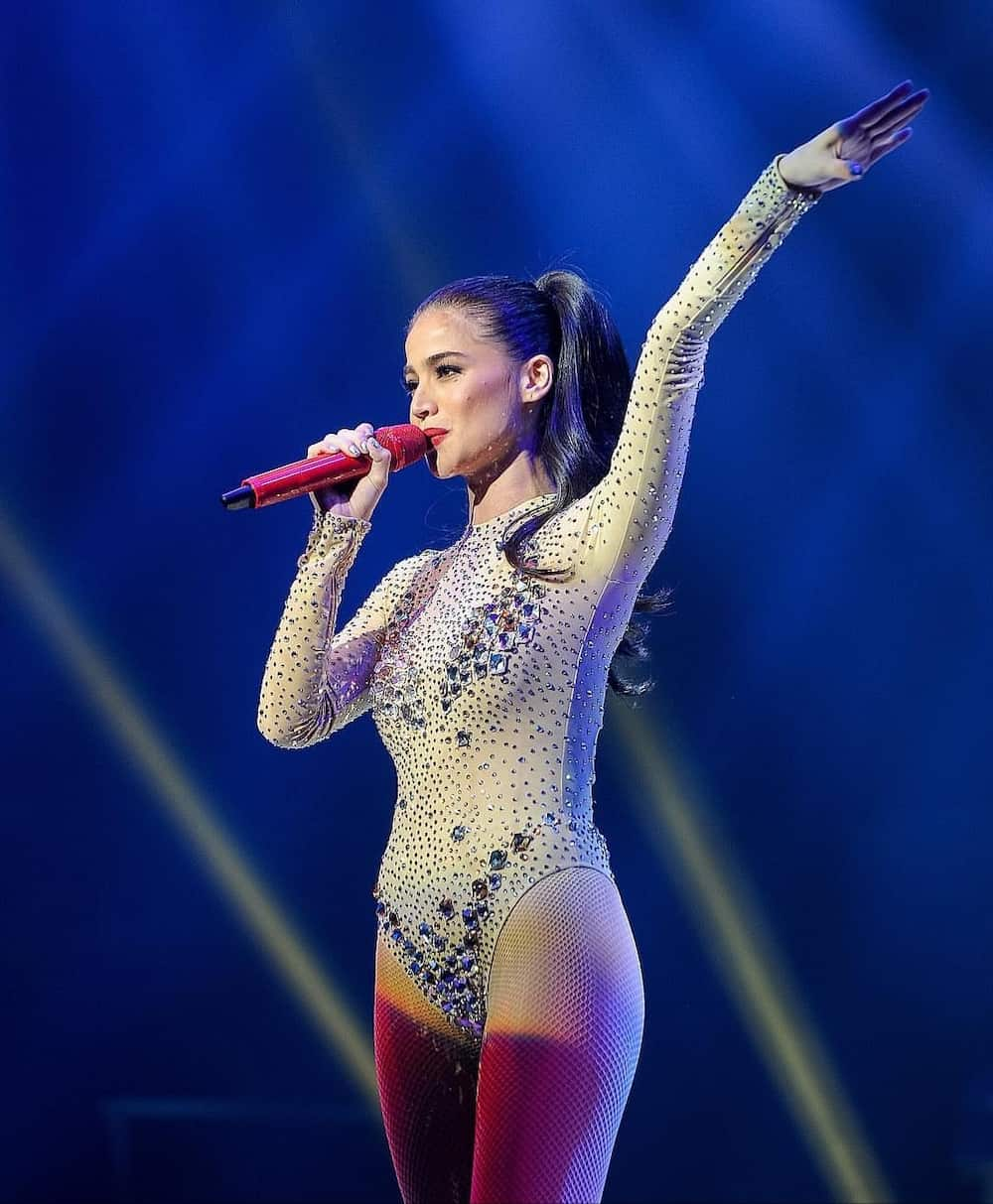 In the year 2004, Anne took a big leap and transferred from GMA 7 to ABS-CBN, which she considers as a life-changing decision. Upon transferring from one network to a new one, Curtis was exposed to different genres of series and films.
Her first-ever project in the Kapamilya network was with Dina Bonnevie and Kris Aquino in the TV series, Hiram in 2004. The same year, Curtis started to be part of the variety show ASAP, as a host and performer.
One year after, they gave her a break that she deserved. She was chosen to play the lead role in the hit series Kampanerang Kuba. In this project, Anne was able to work with the veteran actresses Jean Garcia and Eula Valdez, and Wenn Deramas as the director of the series.
She once again proved how great of an actress she was in the well-executed action movie Buybust as Nina Manigan (lead role). It was a story of an anti-narcotics special operative who is eager to fight drug cartels and dirty cops.
The movie was a total masterpiece that even Hollywood publications gave them great reviews. According to Jeannette Catsoulis, writer of the New York Times, the movie is surprisingly funny for a movie that's a massacre in progress.
Another writer, Richard Kuipers of Variety, said that Curtis' acting is both convincing and charismatic.
READ ALSO: Vice Ganda spreads hilarious gossip about absence of Anne Curtis on 'It's Showtime'
The list goes on when it comes to Curtis' successful movie and TV shows.
Here are some of the top-rated shows of the actress:
T.G.I.S. – 1997
G-mik – 2000
May Bukas Pa – 2000 to 2001
Eat Bulaga! – 2004
Star Circle Quest – 2006
Maging Sino Ka Man – 2006
Dyosa – 2008
The Wedding – 2009
It's Showtime – 2009 to present
Here are some of the actress' outstanding movies:
Tulak ng Bibig, Kabig ng Dibdib – 1998
Honey My Love... So Sweet – 1999
Juan & Ted: Wanted – 2000
Mahal Kita: Final Answer! – 2002
Filipinas – 2003
All About Love – 2006
Wag Kang Lilingon – 2006
When Love Begins – 2008
Baler – 2008
Babe, I Love You – 2010
No Other Woman – 2011
A Secret Affair – 2012
Blood Ransom – 2014
Bakit Lahat ng Gwapo may Boyfriend? – 2016
Sid & Aya: Not a Love Story – 2018
Aurora – 2018
Just a Stranger – 2019
Aside from acting and hosting, the actress also loves to sing. She has been able to pull off several concerts not only in the Philippines but also abroad.
Anne Curtis concerts
The actress, who is also a singer, has performed in several numbers of concerts. Even though her peers and other people think that her voice does not qualify the standards of becoming a singer, she still sings with overflowing confidence. She once said that she is aware of her voice, but what is the harm of trying and doing something you really love, right?
In 2012, she had her very first concert in Araneta Coliseum with the title, AnneBisyosa: No Other Concert. A lot of people who idolize the "Birit Queen" went to the said concert. Two years later, another concert was put to life as she had the AnneKapal: The Forbidden Concert.
The actress, who is now a concert queen, had another concert where she said that it was going to her last, the AnneKulit: Promise, Last Na 'To in 2018. The said concert is considered as her 21st Anniversary Concert, celebrating her 21 years in the entertainment industry.
Aside from being an actress, performer, host and a singer, Anne Curtis is also a woman of noble character. She is known to support several charities and foundations that help her fellow Filipinos.
Anne Curtis advocacy
The actress became an advocate of the UNICEF Philippines in 2014 but is known to be a supporter of the organization since 2009. Being an advocate, the actress visited Leyte when typhoon Haiyan hit the province in 2015.
She also hosted a marathon for a cause to benefit the children being supported by UNICEF. She named the marathon, Heroes for Children Run. In the year 2016, Anne wrote a children's book entitled Anita, The Duckling Diva, in collaboration with UNICEF Philippines.
Anne Curtis net worth
People might be wondering how much money Anne Curtis makes, knowing that she has been in the industry for 21 years hosting, acting, endorsing different products, and having her own business.
According to celebritynetworth.com, the actress has estimated net worth of $10 million. It was said that in the year 2014, the actress was forced to settle a back-tax case in the Philippines. She then agreed to pay $2 million for her penalties.
Being hard-working, it is no wonder that Anne could earn that number of money. She deserves to live a luxurious lifestyle because of her hard work. Besides, she does not forget to give back to the people in need, through the charities and movements she has been supporting.
The actress seems to be very successful in her career, but how about her personal and dating life?
Anne Curtis and Erwan Heussaff
Aside from a colorful career, the actress has a colorful love life, too. As it was said earlier, Anne has been working in the industry for 21 years now. She has been in different relationships during those years.
Anne was only 16 when she dated Oyo Sotto. It was a young love that bloomed because they were both rising teen stars of the GMA network at that time. Unfortunately, their relationship only lasted for 2 years. Jasmine Curtis (Anne's sister) said in one of their TV guesting that she was closest to Oyo among all the other guys her sister dated.
Her most recent ex-boyfriend is the actor, Sam Milby. The couple lasted for 4 years, though their relationship had been an on and off kind of relationship. Sam said that she considers Anne as his greatest love. According to Jasmine, it was Sam whom her sister cried over the most. Their fans even thought that the two would end up together, but they had an unexpected turn of events.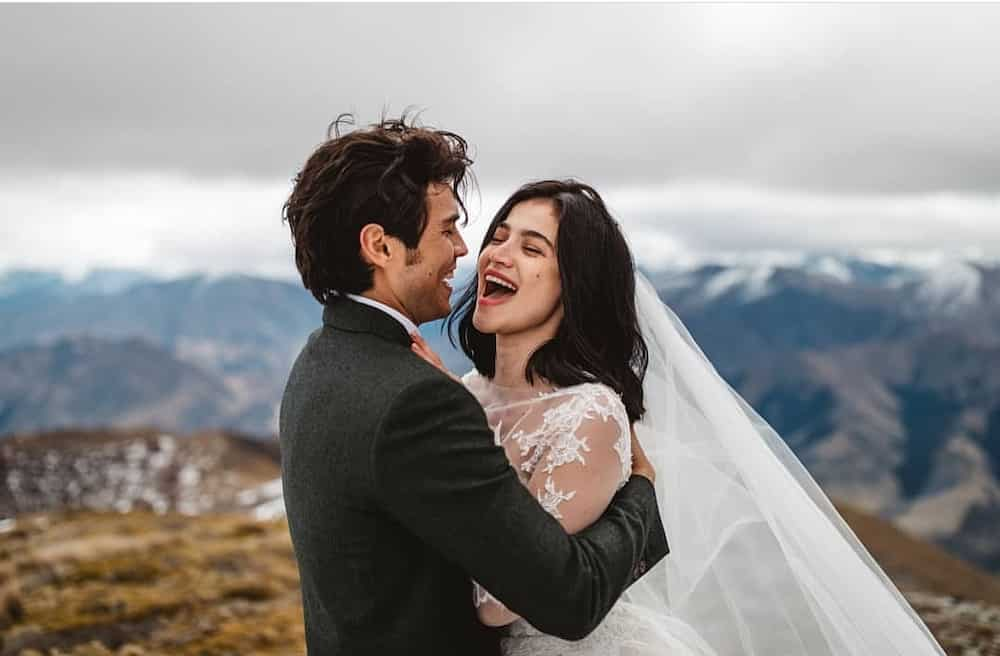 It may sound a little bit cheesy, but all the tears the actress shed for all her heartbreaks paid off. She met the one that she will spend the rest of her life with- Erwan Heussaff.
Erwan's sister, Solenn Heussaff, is one of the actress' best friends. Erwan is a restaurateur and vlogger. They had been together for years before they decided to tie the knot. With Anne Curtis height of 5 feet and 6 inches, the two seem to be made for each other because they look cute together.
Their proposal video spread in the internet like a wildfire and people have been gushing over it since then. Their love story and their wedding is like a modern fairy tale.
Erwan and Anne Curtis wedding took place at the beautiful mountains of Queenstown, New Zealand. Their family and closest friends attended their wedding. Based on the video posted on YouTube, the Heussaff-Curtis wedding was ultimately lovely.
The couple is an inspiration to many. They have been posting their cute and feed-worthy Instagram photos.
Anne Curtis latest news
The actress recently revealed her new BLK cosmetic 'Universal' collection. Being known to have a good heart, Anne and her BLK cosmetics team are working and partnering with the World Wide Fund for Nature (WWF), which protects the environment. They have come up with a new collection, the #BLKTravels Collector's Edition Mini Lipstick.
Other news about the actress is that recently, her new movie film, Just a Stranger, alongside Marco Gumabao, was released in the Philippine cinemas. According to a magazine review, Just A Stranger is a well-crafted film that takes Anne Curtis to an uncharted and exciting territory, something she could further explore in future projects.
Anne Curtis age of 34 makes her a very successful actress of this generation. Many people are looking forward to more of her projects in the industry.
READ ALSO: Anne Curtis gets teary-eyed while hosting on 'Showtime'; netizens react
Source: KAMI.com.gh