Marcos to COMELEC: stop counting votes
The camp of vice presidential candidate Ferdinand "Bongbong" Marcos Jr. seeks to end the unofficial counting of votes after suspecting an alleged cheating in the elections.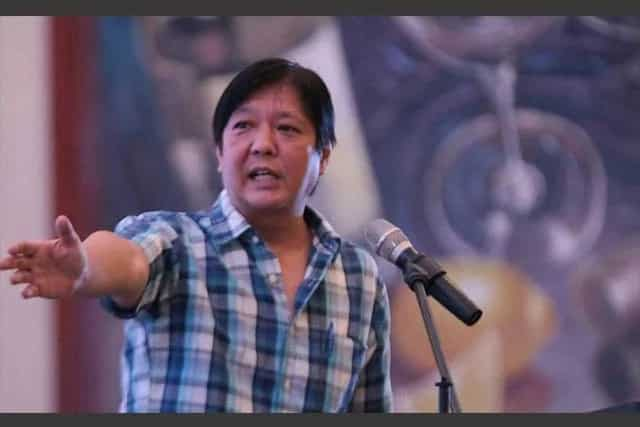 Marcos campaign adviser Jonathan Dela Cruz, confident that the senator would win, questioned the ongoing vote counts as rival vice presidential candidate and incumbent Camarines Sur representative Leni Robredo takes the lead.
Dela Cruz accused the so-called updates in the unofficial count fraudulent while urging the Commission on Elections (COMELEC) to terminate the releasing of results because according to their camp, the origin of the votes has not been established.
Marcos suspected that the results from his bailiwicks, mainly in the so-called Solid North, have not yet been reflected in the unofficial count. He was referring to Ilocos Region particularly from Pangasinan, Isabela and other northern provinces.
 "We are certain that we will win this election. Our internal survey is quite reflective of the Social Weather Stations survey exit polls that showed Marcos leading the vice presidential survey with 34.9 percent as against Rep. Leni Robredo's 32.5 percent," he said.
On May 10, Robredo managed to surpass Marcos' one-million vote advantage at the beginning of the unofficial count as per results in the Parish Pastoral Council for Responsible Voting (PPCRV) partial and unofficial tally of votes for vice president.
"It is unfortunate that while the whole country was asleep the glitch in the canvassing occurred and from then on we saw a progression of so-called 'updates' that showed an alarming and suspicious trend reducing our lead," he said.
Marcos also claimed that Liberal Party is now working on "Plan B" in favor of his opponent Robredo. The alleged plan B is to assure the victory of Robredo who will seek the impeachment of Mayor Rodrigo Duterte once he takes the presidency.
"Basta't pinipilit nilang gawin na mauna si Robredo sa akin. Ang sistemang ginagawa nila ay iniipit yung boto ko para hindi lumabas sa PPCRV tapos yung boto ni Robredo inuuna na," Marcos said.
(They are trying to make Robredo overtake me in the polls. They are holding on to my votes so these won't be reflected in the PPCRV, and count Robredo's votes first.)
On the other hand, Comelec chairman Atty. Andres Bautista explained that there is no anomaly in the transmission of election results. He reiterated that Marcos may have gained an early lead because his bailiwicks were the first to relay partial vote counts.
RELATED: 
Source: KAMI.com.gh