Ano nga ba ang sikreto? Gary Valenciano, shares how he survived cancer and heart surgery
- After revealing that he was diagnosed with kidney cancer, Gary Valenciano assured his fans that he is now okay
- Many of his fans were alarmed upon learning of his recent health condition
- He explained how he survived cancer and heart surgery
PAY ATTENTION: Click "See First" under the "Following" tab to see KAMI news on your News Feed!
Fans of Gary Valenciano were alarmed and worried about his recent health condition when it was reported earlier that he was diagnosed with kidney cancer.
KAMI learned that during his Rated K guesting he revealed how he was able to survive cancer and heart surgery.
According to ABS-CBN, Mr. Pure Energy knew something was wrong after his 35th anniversary performance on "ASAP" wherein he felt severe pain in his chest.
After a series of tests doctors found out that they had to perform an emergency open heart surgery which happened last May 6.
However, after his successful open heart surgery they discovered that he had a six-centimeter tumor attached to his kidney and it was malignant.
Upon learning the bad news, he and his family was devastated.
So doctors had to perform another surgery and they discovered that the malignant tumor to be confined and extractable. After the success of his operation, he is now cancer-free and would not need radiation or chemotherapy.
"I came very close to dropping dead in full public view on national television that day. I'm told that one more jump could've done that job. I was miraculously saved from that," Gary explained.
"Doctors were again baffled I was healing so well after my open heart surgery, despite my diabetes. They say I have the heart of a strong 25-year-old."
But for Gary, the true reason why he was able to survive cancer and heart surgery was because of the work of the Lord.
"And when they saw the tumor in my kidney and were able to take it all out without any need for chemo? Well, we all agree: this is the work of the Lord, and nothing else. I am blessed."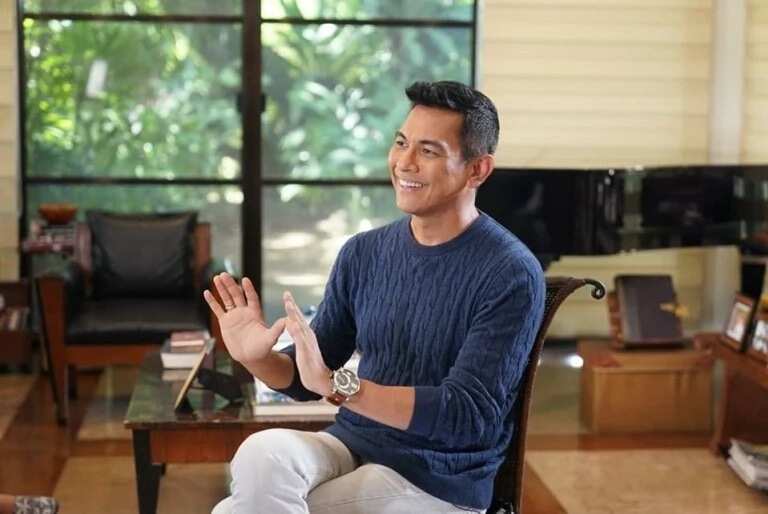 Edgardo Jose "Gary" Santiago Valenciano, better known as Gary Valenciano or Gary V., is a multi-awarded singer and songwriter. He is married to María Anna Elizabeth "Angeli" Pangilinan and they are blessed with 3 children, Paolo, Gabriel, and Kiana Valenciano.
Mr. Pure Energy was diagnosed with Type 1 diabetes when he was only 14 years old. Gary had to undergo an emergency open-heart surgery after doctors found out that his main valve was 95% blocked because of diabetes.
Have you missed our Tricky Questions? Welcome to another episode of our show! Today our "victims" are people of Cubao. It is they who will answer the new set of really tricky questions our team has prepared. A little spoiler: some questions are about famous Italians! So… What about you? Are you smarter than these people we've met in the streets of the Philippines? Will you be able to give the correct answers to all tricky questions from this episode? Click "Play" to find out!
Filipinos Answer Really Tricky Questions: Who Painted The Mona Lisa? - on Human Meter YouTube Channel
Source: KAMI.com.gh