- Imee Marcos's viral video became controversial
- It shows Imee speaking words in the Ilocano dialect that sound inappropriate in Tagalog
- A few celebs and many netizens reacted negatively to the video
PAY ATTENTION: Click "See First" under the "Following" tab to see KAMI news on your News Feed
Ilocos Norte Governor Imee Marcos received negative feedback for her allegedly "inappropriate" viral video on social media.
KAMI learned that a few celebrities and many netizens were shocked by the video, showing Imee speaking in the Ilocano dialect – saying Ilocano words and terms that sound "bastos" in Tagalog.
Based on the screenshots from Fashion Pulis, DJ Mo Twister, Donita Rose and Iya Villania reacted to the video.
"The current way to campaign in the PH," Mo wrote.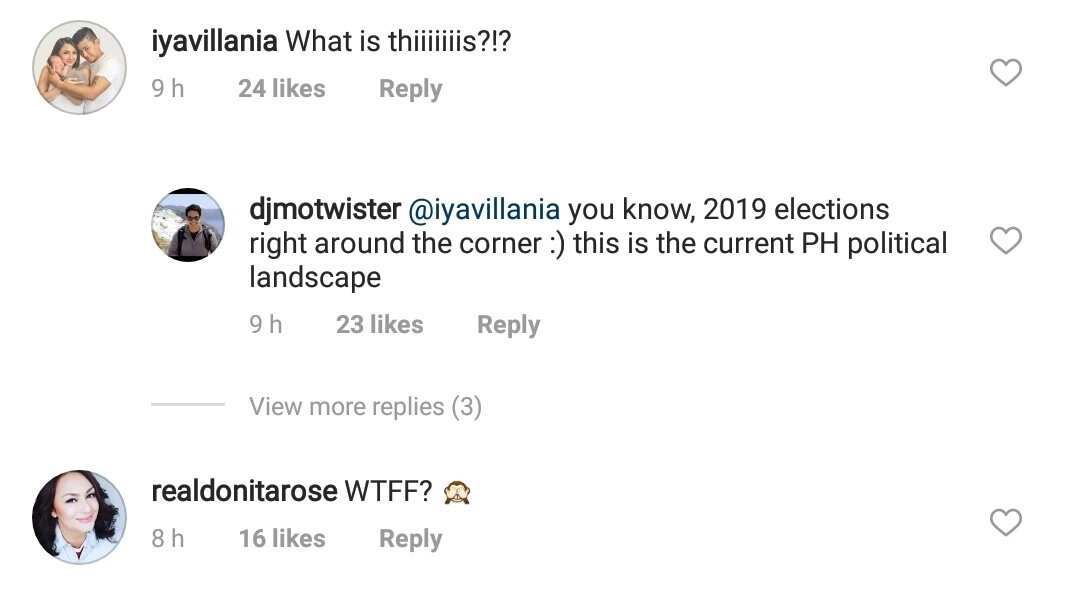 Netizens in the comments section of Fashion Pulis also slammed Imee:
"marcos are desperate to get back at power?"
"I don't understand it either...I mean, their camp did this to make her seem funny and approachable, but the joke didn't land the way they wished it would. Not everybody will get the 'joke' because not everybody understands Ilocano. Nag mukhang bastos tuloy ang Ilocano dialect. I am Ilocano by the way, this is why I am flabbergasted and irritated by this. Nilagyan pa ng kaartehan na French kuno. WTH?!? The whole thing is unnecessary and VERY STUPID."
"Puro kabalahuraan na lang ang mga politicians at cabinet members natin ngayon. Ang mas malungkot pa eto ang bentang benta sa mga pinoy."
Imee is the eldest daughter of late dictator Ferdinand Marcos and his wife Imelda Marcos.
She is the sister of former Senator Ferdinand "Bongbong" Marcos Jr.
There are rumors that she will join the senatorial race in 2019.
"It's hard to be a mother and it's hard to be a father. Can you just imagine how difficult is it for one person to play the role of two?" To All Single Moms Out There (Parenting Documentary) – on KAMI YouTube channel!
Source: Kami.com.ph