- Nadine Lustre posted a screenshot of her 'couple language' with James Reid.
- The text also showed their term of endearment
- Their latest movie is set to be shown starting March 31
PAY ATTENTION: Click "See First" under the "Following" tab to see KAMI news on your News Feed!
One of the country's hottest celebrity couple Nadine Lustre and James Reid proved that their relationship is getting stronger.
This 'reel to real' sweethearts are very active on their social media, posting updates about their whereabouts. They are inseparable.
KAMI learned from cosmo.ph that Nadine showed one proof that she and James have their own language of love.
These are the 'languages' that only a couple can understand.
Nadine unconsciously showed her creative side by texting her 'bumbum' (her pet name for James) using only emojis.
In the conversation, Nadine just woke up and she wanted to share her crazy dream to James.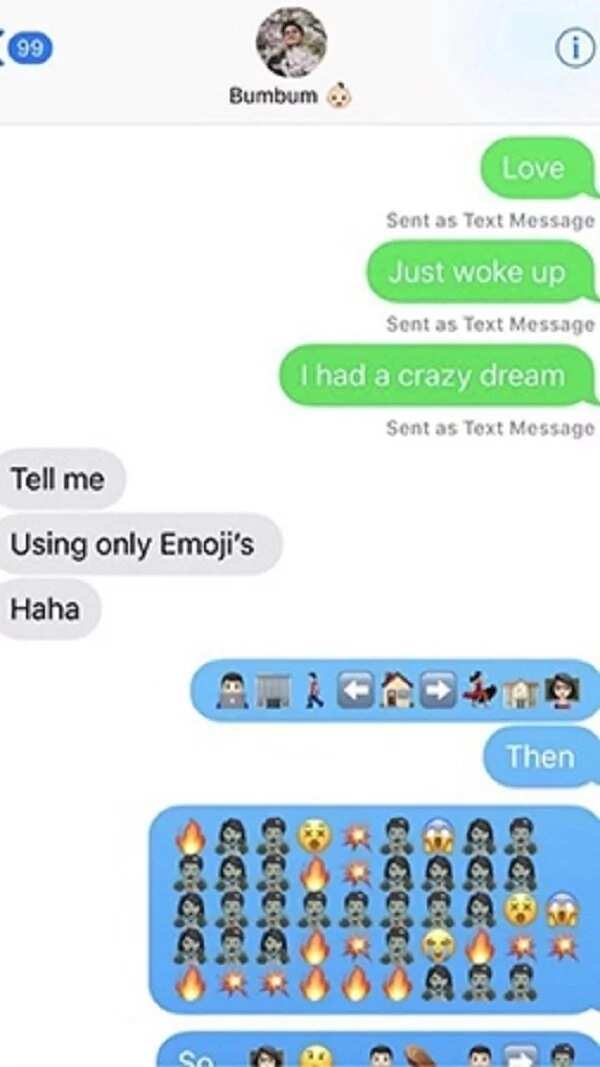 James replied asking what was Nadine's dream, but he wanted her to text it using emojis only.
Nadine was so 'game' that she exerted more effort on texting James with pure emojis.
Most of the emojis were 'zombies' and ended her text with 'then I woke up'.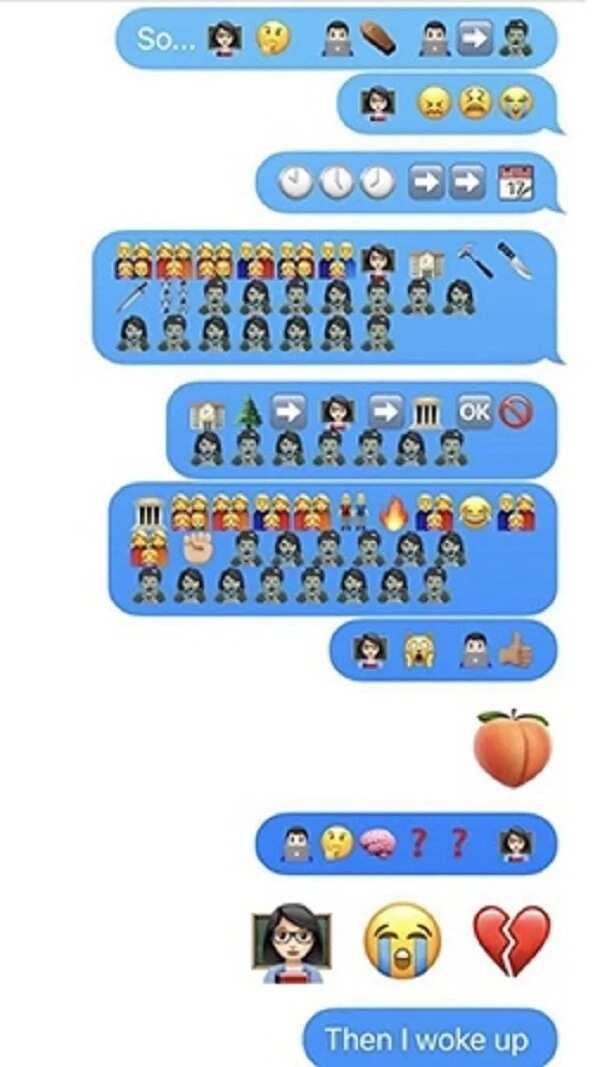 Though it was really complicated to read, we have to admit that it was quite fun and cute.
Meanwhile, Nadine recently made headlines because of a 'misunderstanding' between her and Director Antoinette Jadaone.
This 'misunderstanding' led Nadine to unfollow her longtime director.
Though the director revealed that there were shooting days cancelled, Nadine and James movie, 'Never not love you' has its release on March 31.
Be amazed with this amazing Pinoy artist with his one of a kind creations. André Manguba makes celeb portraits using pasta and ketchup | Kami Stories on KAMI youtube channel.
Source: Kami.com.ph