- Leizel Antonio shares her hardships working as an OFW
- She experienced being spit on the face and slapped by the kid she took care of
- And when she went home, her kids didn't recognize her anymore
PAY ATTENTION: Click "See First" under the "Following" tab to see KAMI news on your News Feed!
Leizel Antonio is a 32-year-old mother of two boys.
Like many mothers, she dreamed of a better life for her children. She didn't want to just wait for her husband's daily earnings, which was not even enough for three meals a day for her family.
Leizel admitted that her husband is a little lazy. So sometimes, she had to ask for a loan from her neighbors, just so she can buy a meal for her children or take them to school.
They didn't have their own house. They had to live with her husband's parents. But even though they were family, her in-laws wanted them out of the house.
"Wala kaming sariling bahay. Nakikibahay lang kami sa magulang ng asawa ko na paulit-ulit na kaming pinapalayas sa bahay na 'yon," shared Leizel in a letter to KAMI.
She wanted a better life for her kids. So she left them to work abroad.
As a domestic helper, Leizel experienced terrible working conditions.
She felt like she was in jail because she was not allowed to leave the house when her employers were not there.
She barely had enough sleep because aside from cleaning the house round the clock, she also had to take care of a child and her employer's father.
She was even called "stupid" by her employers.
"Naranasan ko din na masabihan ng amo ko na stupid. Ang sakit na sabihan na stupid. Kaya doon na ako muntikan nang bumigay. Muntikan na akong masiraan, pero sa awa ng Diyos, ginabayan niya ako," said Leizel.
But the worst was when the child she was caring for slapped her in the face. She was trying to make the kid work on a school assignment, but the child didn't want to.
The incident left her in tears.
"Anong sakit ng loob ko... sa kakaaya sa bata na gawin ang assignment ng magulang niya... sinampal ako. Di ko naranasan sa mga anak ko, kayo pa kaya," said Leizel.
But when she reported it to the parents, they only laughed at her.
"Nagsumbong ako sa amo kong babae, kaya lang tinawanan lang ako kasi bakit daw ako umiyak eh bata naman 'yung nanampal. Sabi pa para daw akong bata kasi umiyak pa," said Leizel.
At other times, the children would spit on her face.
"Tuloy pa rin 'yung pagdudura sakin ng kambal. Sa mukha ko pa 'yan ah," said Leizel.
All of her experiences toughened her up. After a year, she was able to transfer to a different employer.
She bore it all because she was thinking about her children back home. All she wanted was for her kids to finish their education and have a better life.
After two years working as a domestic worker abroad, Leizel was able to build a home for her family.
It was a dream come true. But when she finally went home to see the kids she missed so much, her children broke her heart.
"Sa unang gabi at araw ko sana na kapiling ko anak ko, ayaw nila lumapit sa'kin kasi di daw ako ang mama nila," shared Leizel.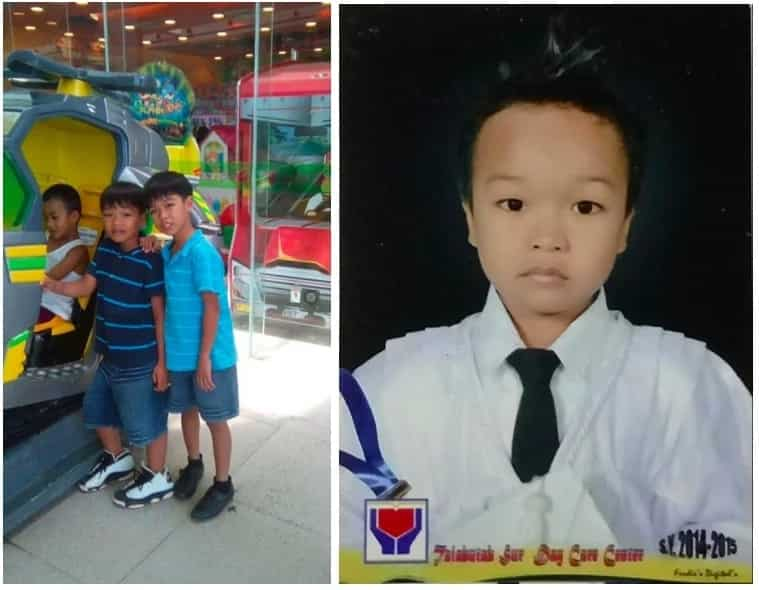 She said her children had a lot of questions about how she looked. They did not recognize her.
"Napatawa na lang ako noong sabihin ng bunso ko, 'hindi yan ang mama ko kasi kulot ang mukha niya.' Ngiting ewan ang naramdaman ko noon. Napakasakit na nagmamalimos ako ng pagmamahal nila. Naiyak ako sa tawa at lungkot," said Leizel.
In the face of all her hardships, Leizel kept her faith in God to keep her strong.
"Basta dasal lang, tiyaga, at buo ang loob kasama si God. Makakaya ang lahat," said Leizel.
On February 2, Guhit Pinas member and artist Aubrey So took away her life due to depression. This video is to pay tribute to Aubrey and to raise awareness about mental health. Rest in peace, Aubrey.
Depression has no face | Kami Stories - on KAMI YouTube Channel
Source: Kami.com.ph