- Grace Geisler-Morales got embroiled in a controversy involving his brother, Baron Geisler
- It was her husband who punched Baron on his face, resulting to some nasty injuries
- Baron's sister called him 'stupid' on social media and said he will not ever change
PAY ATTENTION: Click "See First" under the "Following" tab to see KAMI news on your News Feed!
Grace Geisler-Morales is Baron's sister, whose husband, Michael Morales, was the one who punched the actor in his home.
She called him as "f------ stupid" on social media, right after Baron sent a request letter to the insurance company in South Dakota handling the estate of their deceased mother.
Baron wrote the Sammons Financial Group, asking them to help him, insinuating that his siblings would not talk to him.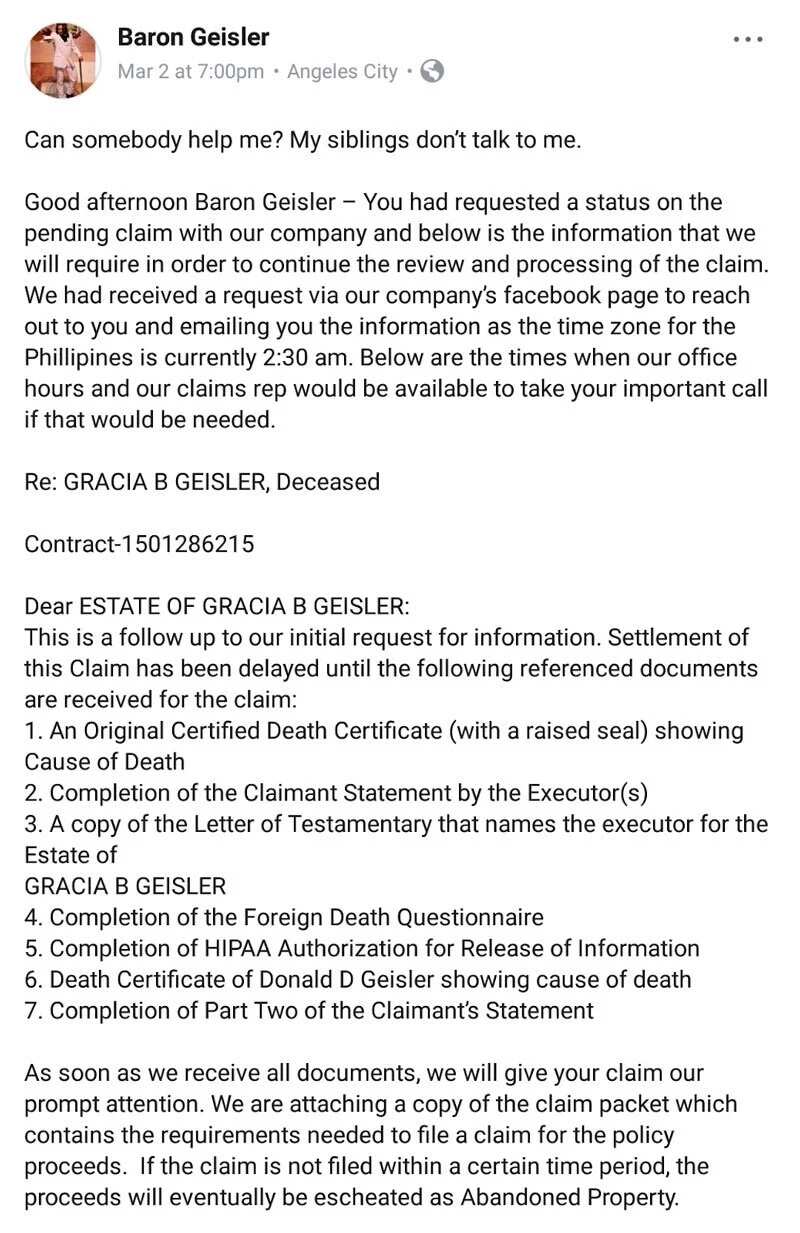 The said company responded that Baron requested for a status on the pending claim with their company.
In their reply, they then pointed out that the timezone is different and that there are some requirements that must be submitted as well.
The response of the company was made public by Baron, and he also stated that his siblings were not transparent, prompting his sister to call him "f------ stupid" because the claim was still pending.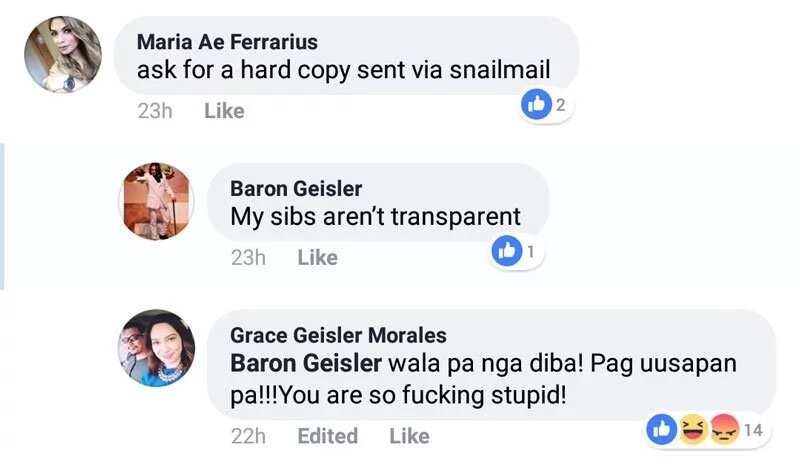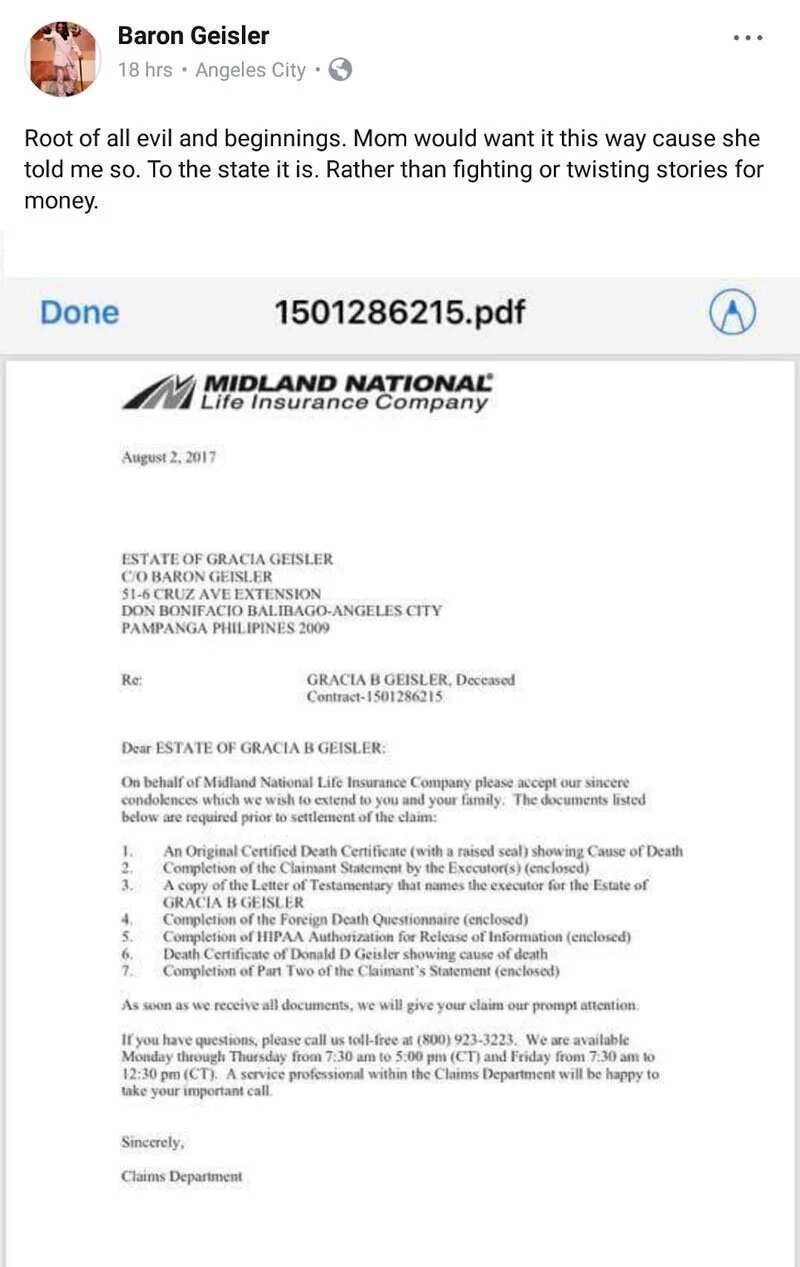 Grace then went on to say that Baron would not change anymore. She also said that they will talk to him when he's already sober.
Whether the root of the fight between Baron, his sister and his brother-in-law, was money or not, it's truth that is only known to them.
There are always two sides of the coin and until everything is threshed out in the proper forum, everything seen on social media would remain as opinions and speculations.
Baron Geisler's mom has passed away leaving an estate in the U.S.
Based on the postings, Sammons Financial Group is the holding company handing the insurance policy of Baron's deceased mother.
The said company is based in South Dakota, USA.
Who is the woman beside Maja Salvador? on Kami YouTube channel This video shows where the amazing Maja Salvador got her great looks and bod!
Source: Kami.com.ph