- Mona Hassoun and her Lebanese husband, Nader Essam Assaf are now both arrested according to DFA
- According to Nader Essam Assaf who was arrestedfirst according to reports, his wife beat Joanna badly which caused her to faint
- He admitted that he was the one who put the helpless OFW inside the chest freezer
PAY ATTENTION: Click "See First" under the "Following" tab to see KAMI news on your News Feed!
Filipinos all over the world are enraged with the gruesome murder of Joanna Demafelis.
That is the reason why after the news about Nader Essam Assaf's arrest broke, Filipinos expressed their anger towards the principal suspects.
According to a report by ABS-CBN News, Mona Hassoun has been taken into custody by Syrian authorities as per Department of Foreign Affairs on Saturday.
The DFA on Friday announced that Assaf is in the custody of Lebanese authorities.
"Secretary (Alan Peter) Cayetano, at the same time, assured that with the two suspects now in custody, the DFA and the Department of Labor and Employment will follow President Duterte's instructions to vigorously pursue justice for Demafelis," the statement read.
"The couple were arrested in Damascus. They were the subject of an Interpol red notice and the Syrian authorities handed the husband over to Lebanese custody on Friday morning," a Lebanese judicial official said Saturday.
According to an official the couple had a stopover in Lebanon after leaving Kuwait before travelling to Syria.
Filipinos all over the world were enraged and though many of them doubt the authenticity of the news, they all believe that Joanna's murderers must suffer more than what the OFW experienced.
Here are some of the comments of the netizens.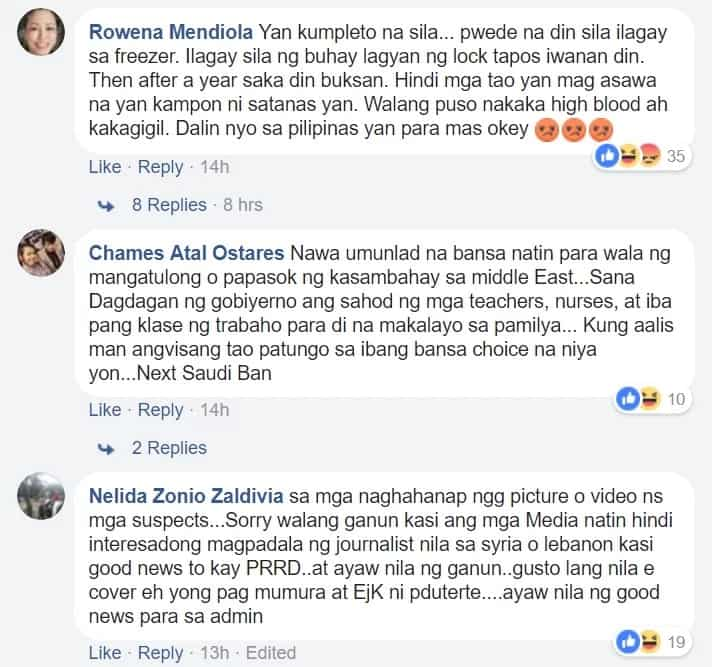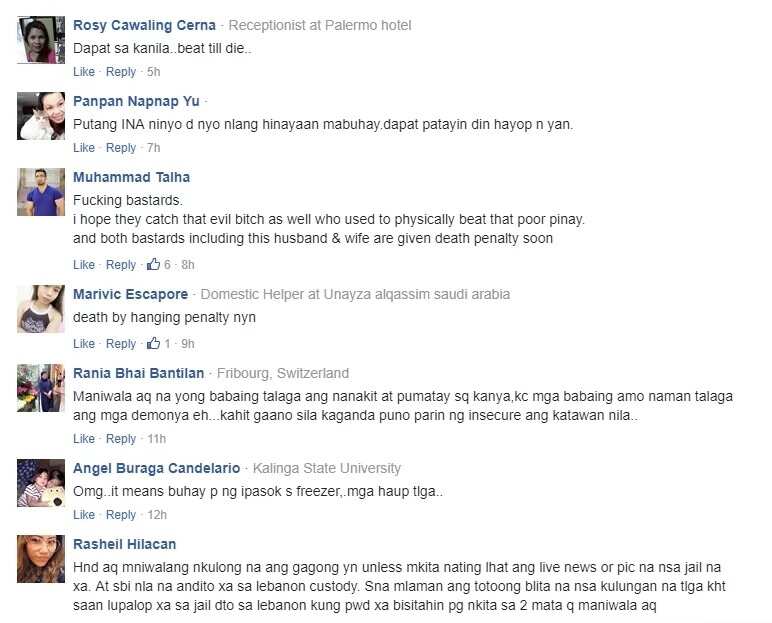 Joanna's body was found in a freezer at an abandoned apartment in Kuwait in early days of February.
This was after more that a year of investigations regarding her lost contact with her family.
Investigation found signs of torture and abuse.
Demafelis' case is one of several OFW deaths that had prompted the Philippine government to enforce a ban on the deployment of Filipino workers to Kuwait and demand better protection of its workers in the Gulf state.
Would you steal money from a blind man? on Kami YouTube channel
A test of honesty. Find out how these random people would react to a social experiment testing a person's honesty
Source: Kami.com.ph