Paandar! High school student gives girlfriend a "thesis" of their relationship for 3rd anniversary
- A Grade 12 student from Cagayan went all out and wrote a thesis for his girlfriend
- The creative display of affection went viral on Twitter
- The young couple said they've been giving each other unique gifts for their anniversaries
The era of social media has provided millennials with ideas and inspirations for activities that are previously just done without so much public flair.
Examples of these are elaborate promposals recorded on video, or public declarations of love done through Facebook.
While some may go over the top, it is safe to say that today's young ones will go all out to show their affection for their significant others.
Just this December, Paolo Lumanlan surprised his girlfriend of three years with a full-blown thesis about their relationship.
It even has an academic-sounding title: "Observation and In-depth Analysis of the Effects of Natural and Phenomenal Factors to Two Body Systems and their Co-independent Properties"!
His girlfriend Shaira Daludado shared the amazingly geeky love thesis on Twitter, including pages of the Review of Related Literature, graphs, and references!
Shaira shared with WhenInManila that she and Paolo started their relationship when they were still in 9th grade.
They are both from Isabela Province and are currently studying at Philippine Science High School in Cagayan Valley.
No wonder Paolo pulled off such a feat!
According to Shaira, their anniversary is on December 17. But since December 15 is their last day in school before the Christmas break, Paolo handed his gift early.
Both teenagers had to go back to their hometowns during the holidays.
Shaira said she thought her boyfriend was just showing her that she's included in the acknowledgement section when she handed him an envelope with the paper in it.
She explained to WhenInManila that Paolo said he was working on a study to measure introversion and extroversion in a person. She said he even invented a theorem on "relatostatics", also an invented word by Paolo.
And he asked her to be part of his study as an interviewee.
Whew! Talk about brainy science stuff!
But it turns out, all those mumbo jumbo science stuff was just to throw Shaira off on the surprise!
"Siyempre, kilig factor was there, super naiihi ako and I really wanted to hug him. However, we were still on school grounds, and we had rules there. So I just thanked him and handed him his present in return," said Shaira.
Shaira gave him a new pair of rubber shoes, which she bought from her savings.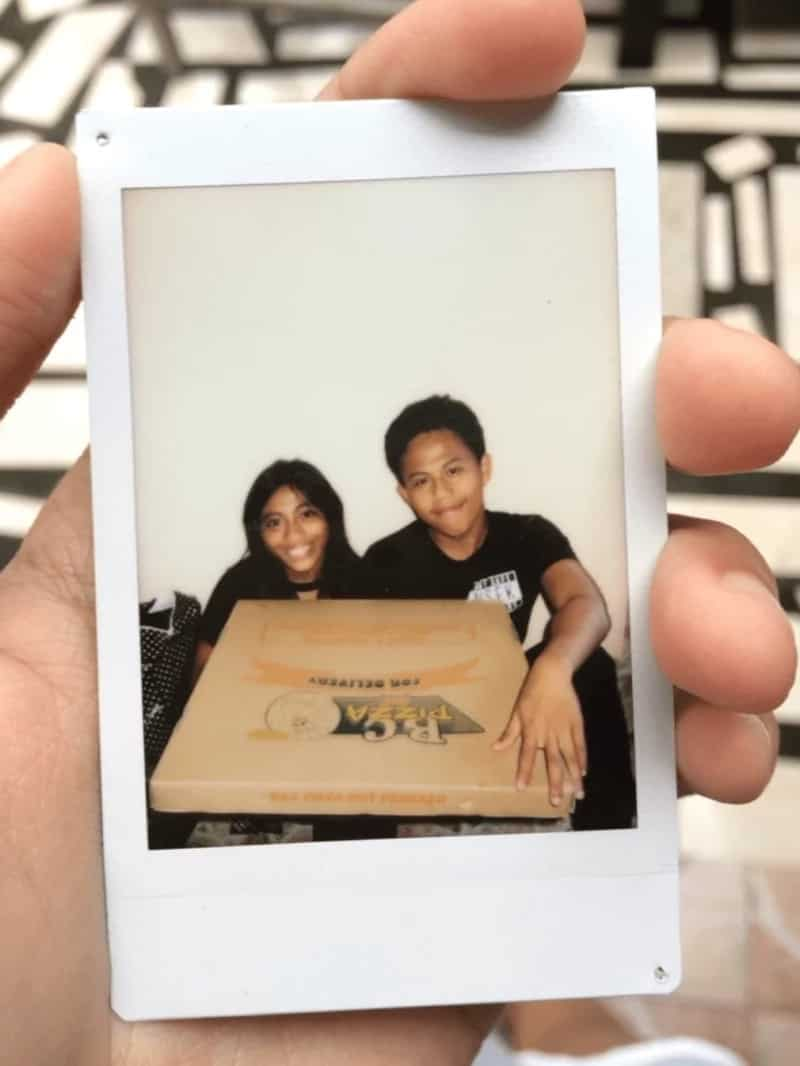 According to Shaira, they always try to be as creative as possible when giving each other gifts.
For their second anniversary, Shaira took a tongue-in-cheek approach when Paolo said he wanted nothing in response to her asking for the gift he wanted.
So she gave him "a jar of nothing", which is basically an empty bottle with a note explaining what it is.
At the bottom of the empty jar though is a strip of paper that said "I love you".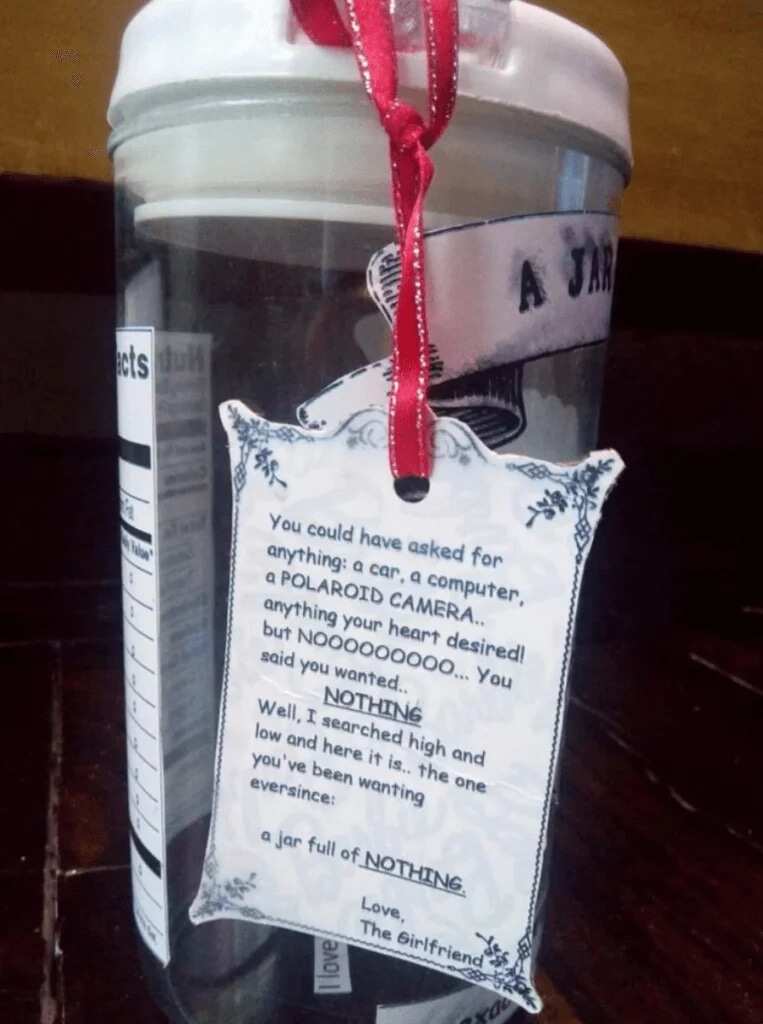 What else will you expect from a couple from the premier science high school of the country?
Nothing except brainy, creative displays of affection. Isn't young love the sweetest?
KAMI wishes both of them luck in their relationship, but most importantly, their studies. Study well, lovebirds!
The holiday season is finally here and only a few days left before we bid farewell to 2017.. Which of these holiday superstitions can you relate to?
Filipino Christmas and New Year Superstitions - on KAMI YouTube Channel
Source: KAMI.com.gh