Social Media Power: How one tweet led to finding Ica Policarpio
- Ica Policarpio went missing in Parañaque on December 21
- The 17-year-old was found in San Pablo, Laguna on December 24
- A fateful tweet helped locate Ica's whereabouts
On the evening of December 23, Danica Bragado tweeted a photo with her friends in a coffee shop in San Pablo, Laguna. That tweet led the police to finding 17-year-old Ica Policarpio.
In a report by Rappler, Bragado shared that she and two friends from Laguna College were hanging out at the coffee shop when they saw Policarpio reading a book at another table.
The 19-year-old said she recognized the girl from news reports of the viral missing person.
But she was the only one who knew about the news, so she also doubted whether it was really Policarpio.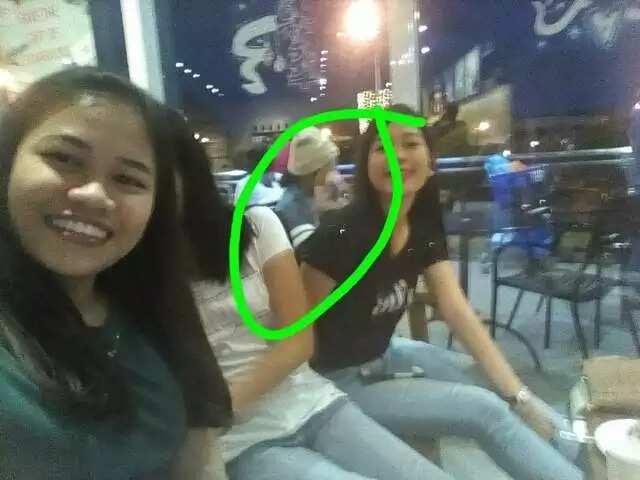 Bragado was also confused because the girl she saw had a drawstring bag. Reports said Policarpio left her bag and gadgets at a coffee shop in Sucat, Parañaque.
"Pinagmamasdan ko po siya kasi according po sa news ay iniwan niya bag niya. Pero may bag po siya so hindi talaga ako sure kung siya talaga 'yun," said Bragado in an interview with Rappler.
The friends decided to snap a group selfie. But because Bragado, the one in white in the photo, suddenly moved as the photo was taken, they were able to capture a photo of the girl behind them.
The encircled girl was wearing the same jacket and bonnet as the last known clothes Policarpio was wearing.
According to Bragado, Ica left the cafe and went inside the mall.
When Yra Reyes, one of Bragado's friends got home, she finally saw the social media posts about Policarpio that has been going viral.
That's when they decided to let the family know. Reyes and Bragado messaged Policarpio's mother on Facebook. However, they did not receive a response.
So at past 11 PM, Bragado posted the photo and information on Twitter. By fate, Ica's sister Bea found the tweet and called Yra to ask for details.
Bragado told Rappler how happy they were that they were able to help find Ica.
On the morning of December 24, Bea posted on Facebook that Ica is finally at home with the family.
They asked for privacy as they settle the matter on their own.
According to earlier statements by the police on December 23, Ica might have run away after being scolded by her parents.
Source: KAMI.com.gh