Batang Maestro! Inspiring story of a 12-year-old boy who uses a raft to teach other kids who doesn't know how to read
- Joemell Lorayna or also known as "Dagul" is one of the volunteers of "Balsa-Basa"
- "Balsa" means a wood used in making rafts and "Basa" means to read
- They travel using a "balsa" for 1 hour just to reach the houses of the children they teach
KAMI learned that Dagul, together with his teacher and friends teaches kids who don't know how to read. GMA Public Affairs posted the episode of Reel Time entitled "Batang Maestro" on their Youtube account.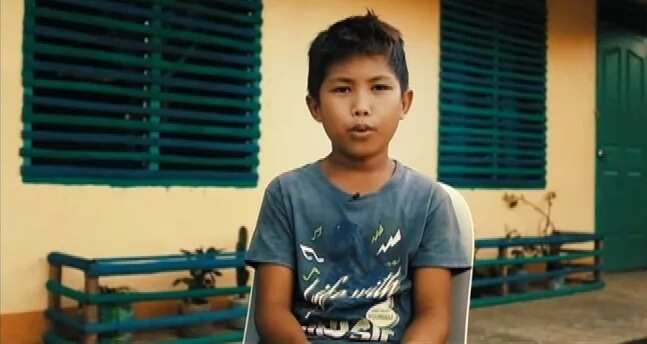 Before going to their destination, the kid volunteers first go to their teacher's house to cook food for their packed lunch. Every volunteer has their own packed lunch and shares the rice and dish. After that they will go to their teacher's office in schoool to get the books that they will going to use.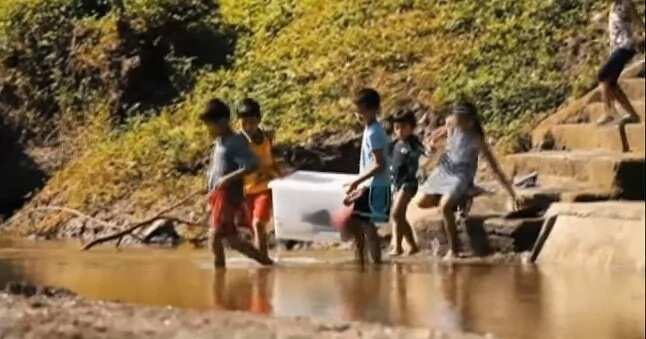 From their school, they will walk to the "balsa". Joemell and his friends didn't mind the slippery path to the river. He also shared that his mom first taught him on how to read. When he was a kid, he loves to write poems about natural resources and when his mom reads it, it makes her happy.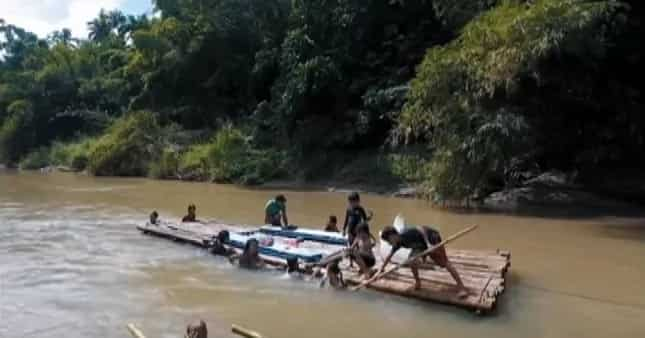 Teacher Ryan started "Balsa-Basa" at their school on 2013. He said that at first, only few kids joined their program that's why he decided to bring the books to their houses. He also shared that the reason why most kids on their place doesn't know how to read is because they often skip classes due to the distance of the school from their house.
He said that it's their policy that the child should not attend class if there's a heavy rain or the weather is not okay. It's because before reaching the school, the kids have to pass rivers and slippery paths first. He wants to make sure that the kids were all safe.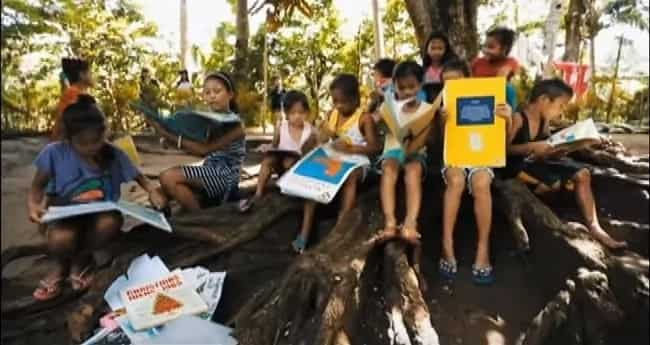 Going home was harder for Joemell and his friends. It is because at that time, the current of the river is opposite from their direction. The kids have to go down the river just to push their "balsa". Teacher Ryan said that he can see how tired the kid volunteers was but the good thing in it is that they're happy in what they're doing.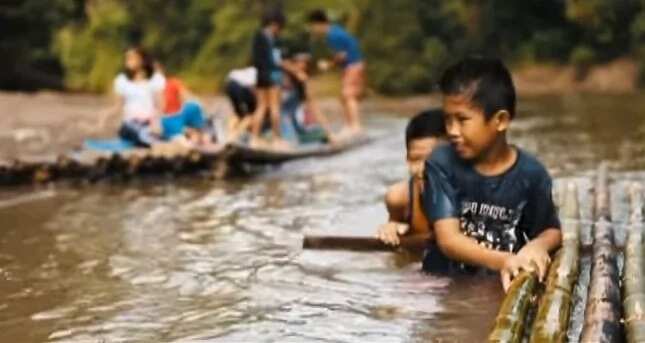 It was Teacher Ryan's dream to have a bigger and motorized boat for them to use so that he don't need to worry about their safety anymore. He also wants to have a lifebuoy or life jackets. But he doesn't have enough money to buy it all.
He also shared that at a young age, a kid should already learn on how to help other kids. He said that the spirit of volunteerism is one of the best traits of Filipinos. And that their "Balsa-Basa" is their own version of Bayanihan System.
After they travel back and forth using the "balsa", they will change clothes and start to walk to their next destination. On the mountains. Where most of the child who skipped school were residing. Most of the kids there skipped school because of the muddy path and rainy weather. It is another 1 hour of travel.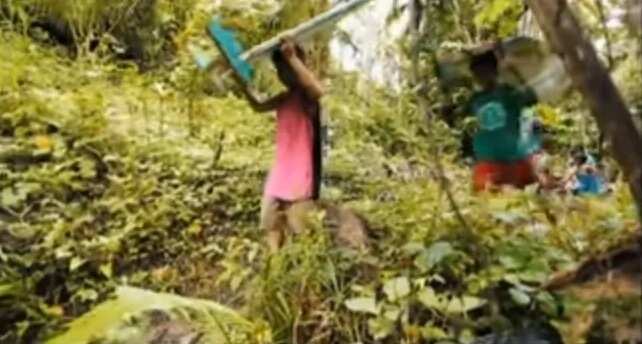 1 out of 10 Filipinos aged 6-24 years old is uneducated. Based on the latest list of Philippine Statistics Authority, there were 24 million Filipinos who weren't able to go to school. Joemell Lorayna is a Grade 6 student from Donsol, Sorsogon. He also teaches his younger siblings so that they will no longer go hard with reading. He was determined to finish his studies for his mother who passed away last June.
Watch the full video here:
KAMI wants to remind everyone that we should teach our kids to help other people even at a young age.
Kids answer BIG questions- from KAMI Youtube Channel - how kids answer big questions!
Source: KAMI.com.gh