Inang Lupa Inang Bayan: Two Faces of a Nation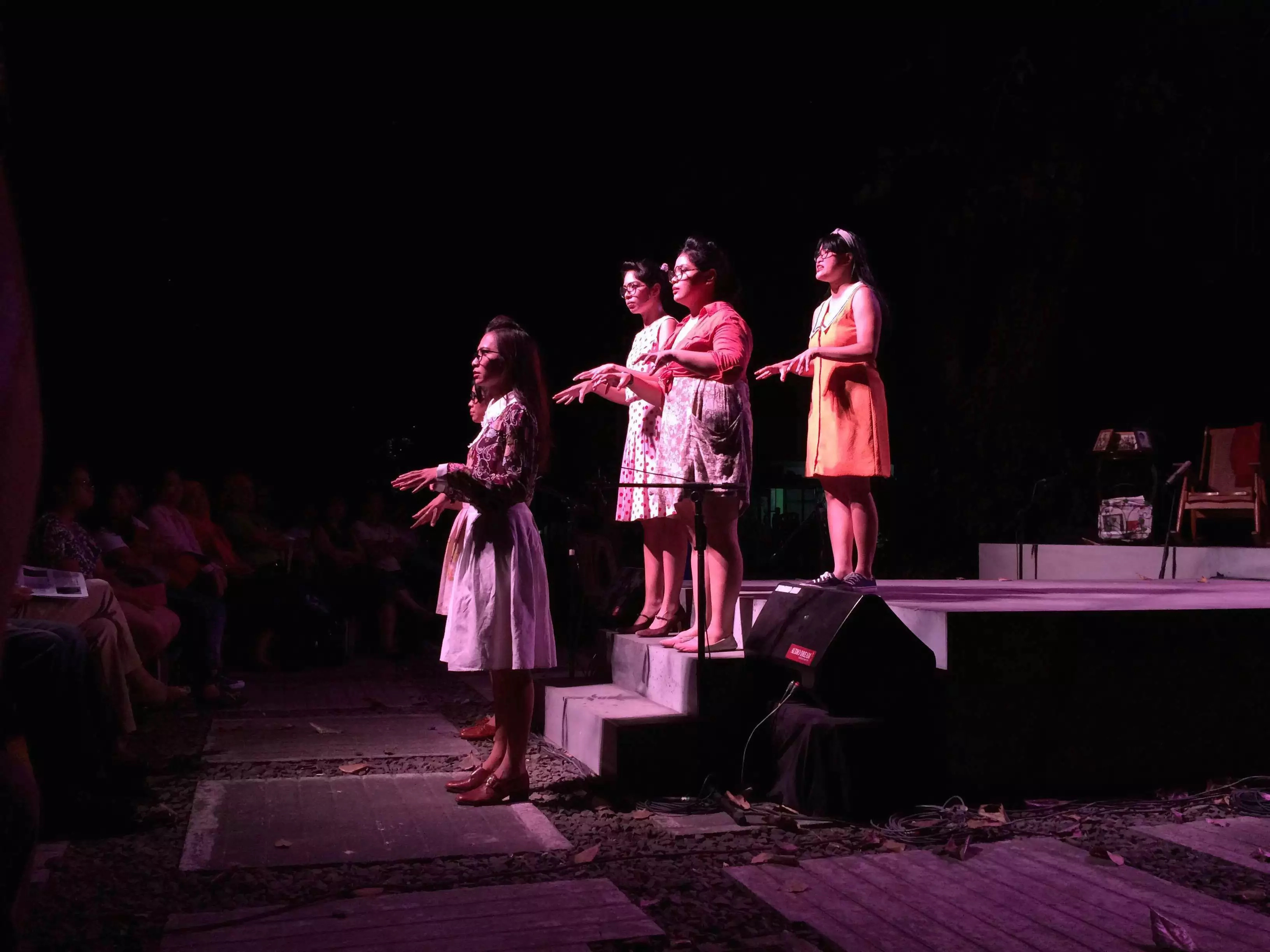 (EDITOR'S NOTE: This is the author's personal account of the local play Sanlibongan and does not reflect Kami.com.ph's views.)
Upon entering the venue, one could hear beautiful ethnic music echoing around, as the clanging of traditional instruments set the atmosphere for the first act.
Sanlibongan (Sanctuary), the first of a two-part play called Inang Lupa, Inang Bayan, sought to enlighten playgoers about forefront issues of the present and of the past - the Lumad killings and Martial Law.
Sanlibongan was written in 1990 by theater artist Marili Fernandez-Ilagan and Teresa Opaon-Al, who both advocated for the welfare of the Lumads and other indigenous peoples.
In 2003, Marili Fernandez-Ilagan directed Sanlibongan for a cultural group she founded, the Tag-Ani Performing Arts Society. The play was rerun this time to commemorate the efforts of Fernandez-Ilagan, who succumbed to cancer last 2014.
The first act revolves around the story of 3 women from indigenous communities who faced several catastrophes caused by the taking over of their ancestral lands. Along with this is the death of their tribal leaders, family members, and grief over the standing conflicts that have caused their displacement. The story also speaks of hope for the enlightenment of government leaders towards the protection of indigenous tribes like the Mandaya, Manobo, and Bagobo.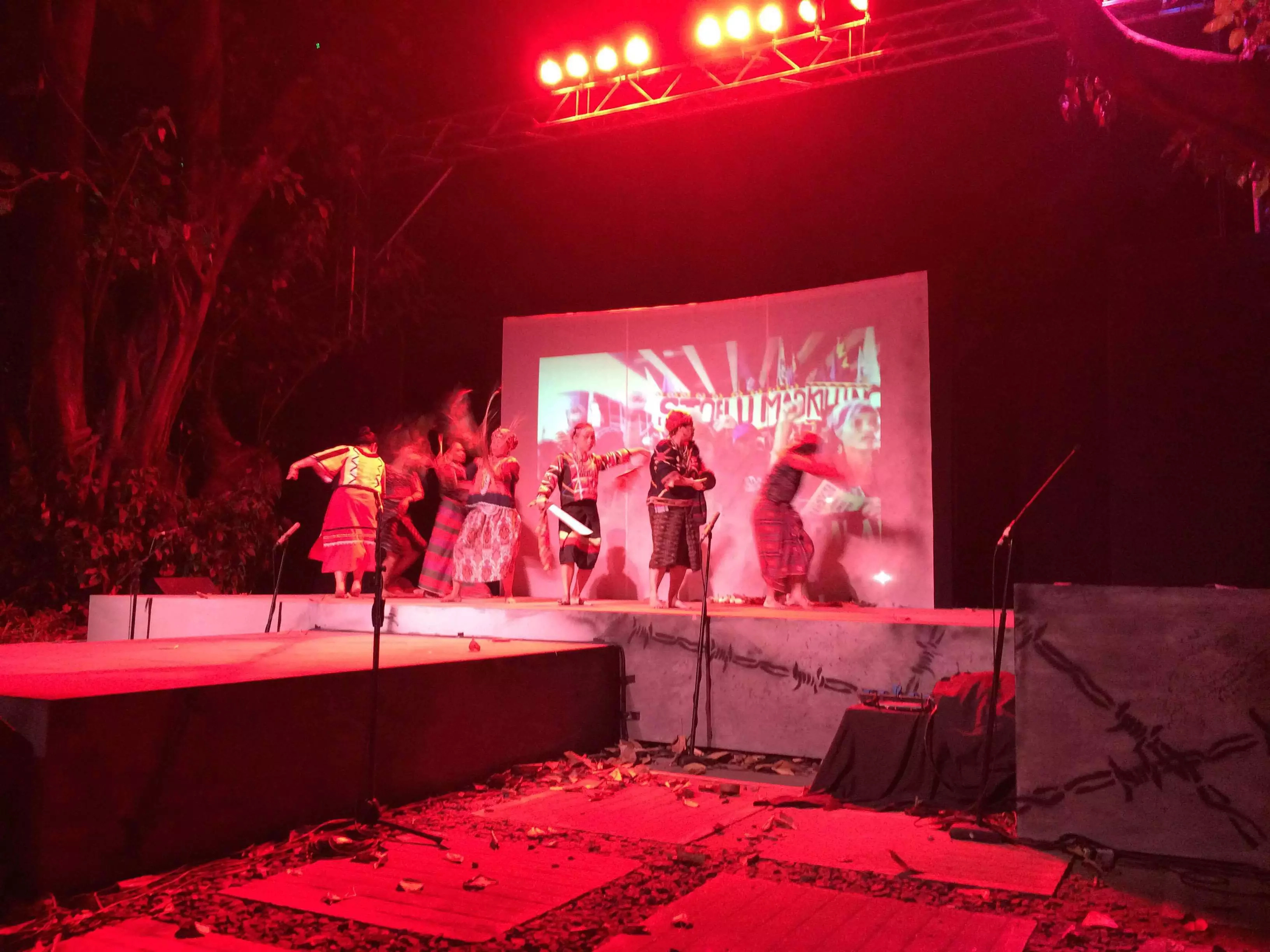 The second act entitled Hindi Na Muli (Never Again), which was directed by Fernandez-Ilagan's husband Bonifacio P. Ilagan, is a series of overlapping scenes between flashbacks and a present-day Christmas scene.
It is set in the 1970s during the height of student revolutions in the Philippines against despot Ferdinand Marcos Sr, who imposed Martial Law on September 21, 1972, suspending civil rights in the country.
Philippine National Artist for Literature Bienvenido Lumbera stars in Hindi Na Muli  as Lolo Veni, a loving grandfather whose children experienced hardships under the tyrannical rule of Martial Law.
The patriarch Marcos' son, Senator Ferdinand "Bongbong" Marcos Jr, is now running for vice president.
Ilagan had told Philippine Daily Inquirer in an interview: "As soon as I learned that Bongbong Marcos was running for Vice President, I immediately thought I should do a play about martial law and connect it to his candidacy... When Marcos started his campaign, he has been spreading lies and that really enraged me." - Kami.com.ph
Source: KAMI.com.gh