Girl's last message to her family before she died from Leukemia. Nakakaiyak.
-A girl is battling cancer for her young age
-She left a note on her cellphone in case she won't succeed the chemotheraphy
-She asked her family to read it if she dies
-She failed fighting cancer and the note she left behind put her family in tears
KAMI stumbled across one of the viral and sad stories of online trending. The last note of a girl who tried to fight cancer.
The Alegre family got devasted when their youngest daughter died for cancer. She was just an ordinary college student with a lot of dreams to follow but all of it was taken away.
READ ALSO: Jessy Mendiola to basher: "Hindi ako mamamatay kung hindi ako makapasok sa FHM."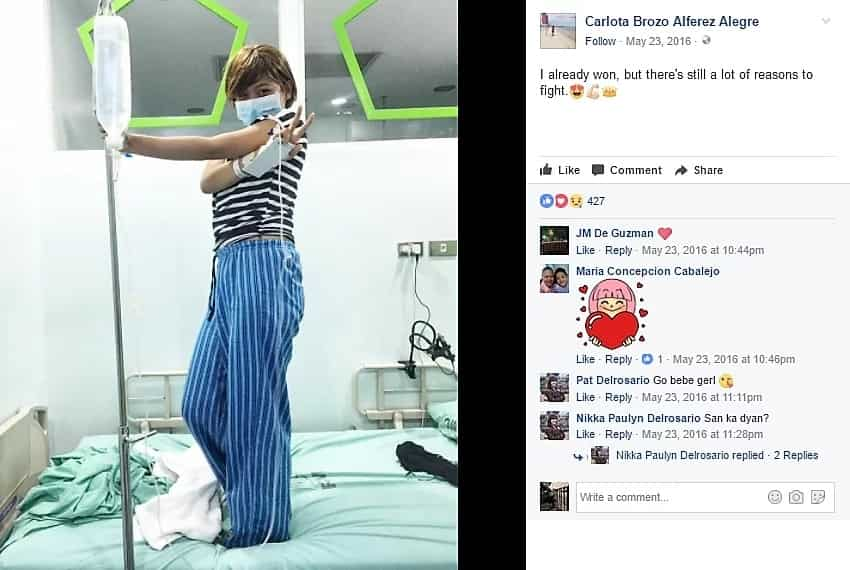 Carlota, is just a typical college student who tried to fight cancer alongside with her family. She was very sure that she can surpass the challenges and will be well again.
Each day, her hair falls. She said she felt like she was on a movie. She broke to tears as more days passed and her situation is getting worse. At this point, she asked her family to open her notes on her phone if ever anything bad happens to her.
"Pag may nangyari saking masama iopen nyo ung notes ko sa cellphone ha, ipromise nyo yan", she specifically said.
Here is her last message to her family.: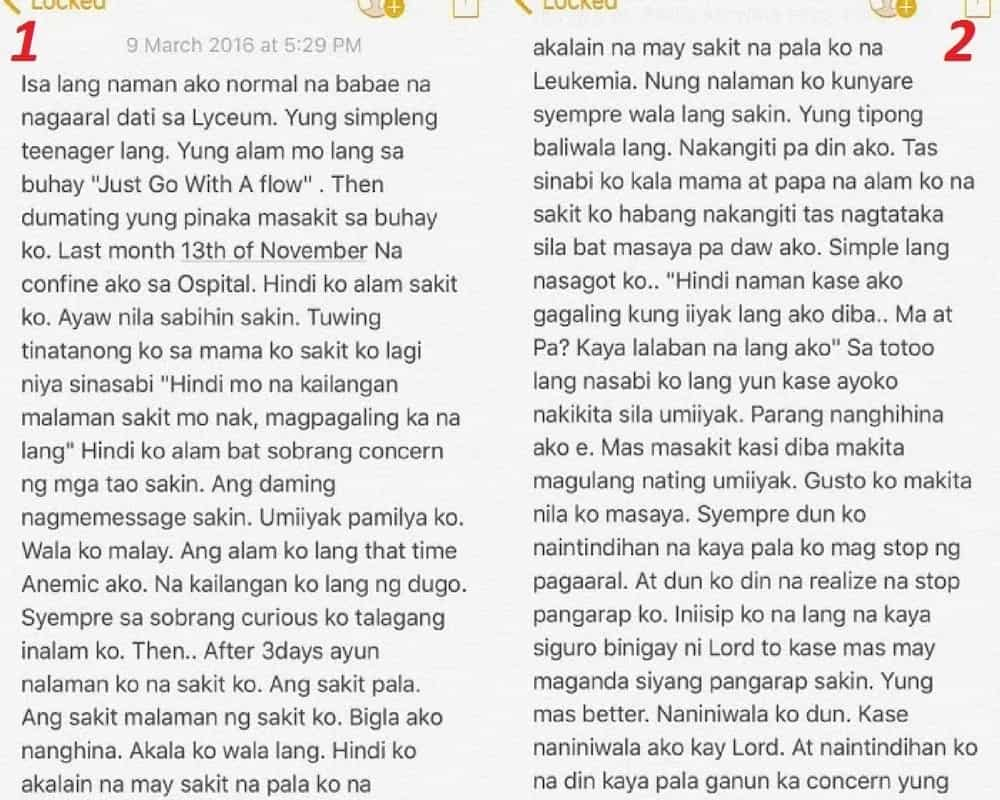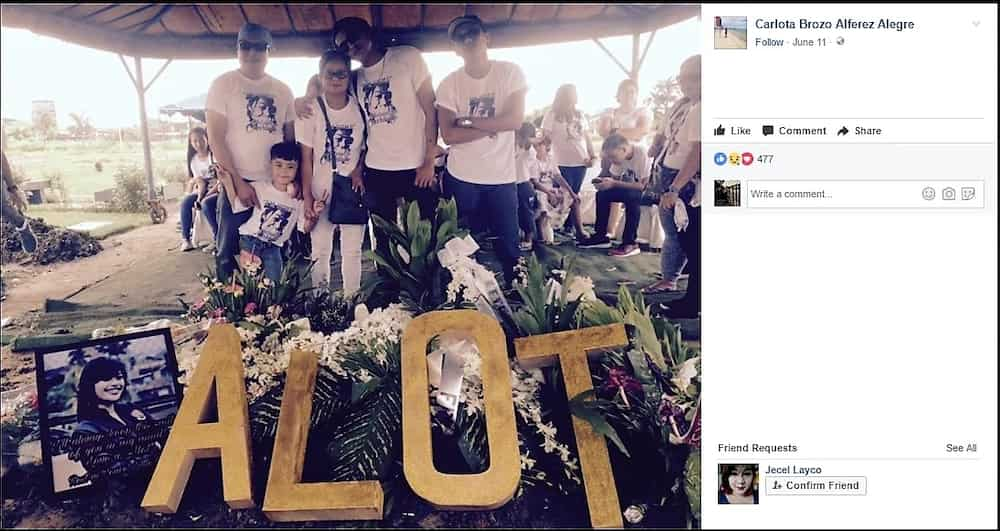 Now, Carlota has passed away with her family by her side commending how brave and strong she was.
No matter her painful and hard, let us remain strong for our loved ones who experience the same situation as Carlota and her family. May she rest in peace.
READ ALSO: DARNA! Watch Liza Soberano shout 'Darna' for the very first time on ASAP.
Read the original article here:
CHECK OUT THE LATEST INSPIRING VIDEO OF KAMI!
FOR MORE AWESOME VIDEOS, SUBSCRIBE TO THE OFFICIAL KAMI YOUTUBE CHANNEL
Source: KAMI.com.gh