Miracle baby! Four-month-old toddler survives 12-hour surgery and 6 heart attacks (photos)
- Baby born with serious heart defect unbelievably survives six heart attacks
- Little Vidisha was diagnosed with 'transposition of the great arteries'
- She has been in hospital for two months and has undergone 12-hour surgery
- It's a miracle that she will be leaving the hospital a few days from now
A four-month-old toddler from Kalyan, Mumbai, has miraculously survived 12-hours of highly delicate surgery and six heart attacks.
Little Vidisha was reportedly diagnosed with a heart defect known as 'transposition of the great arteries'. This is a condition where by the links to the main arteries, aorta and pulmonary artery, are interchanged. To correct this defect, the baby had to undergo a major surgery.
"In plain words, her heart's anatomy was the opposite of a normal heart. What we had to do is try and make it normal," explains Dr Biswa Panda, a paediatric cardiac surgeon at Wadia Hospital, who operated on her on Vidisha.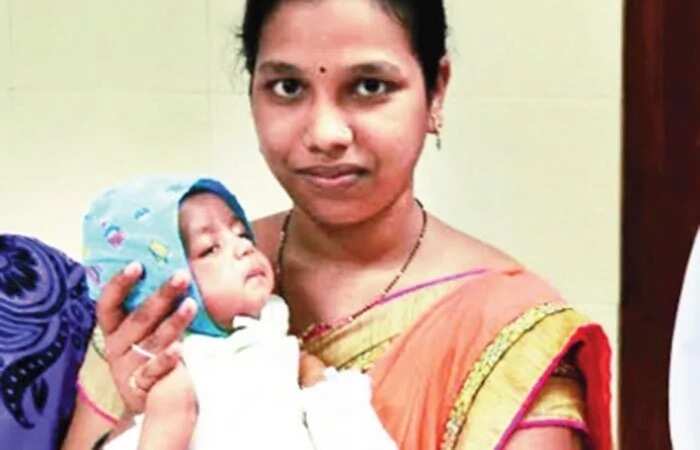 According to Dr Panda, it is recommended that correction of the transposition of the great arteries be done as soon as the baby is born, otherwise the child could die due to complications later on.
Vidisha was born with the defect and had been struggling with it before her poor parents, Vishaka Waghmare and Vinod Waghmare, took her to a nearby nursing home to seek medical help.
"When she was only 45-days-old, she vomited after I breastfed her and went unconscious. We panicked, shook her awake, but she fainted again," says Vishaka.
At the nursing home where they had rushed her, they were told to take the baby to B J Wadia Hospital for advanced treatment. But there was a problem! The parents are extremely poor and could not afford the cost of treatment, especially a surgery.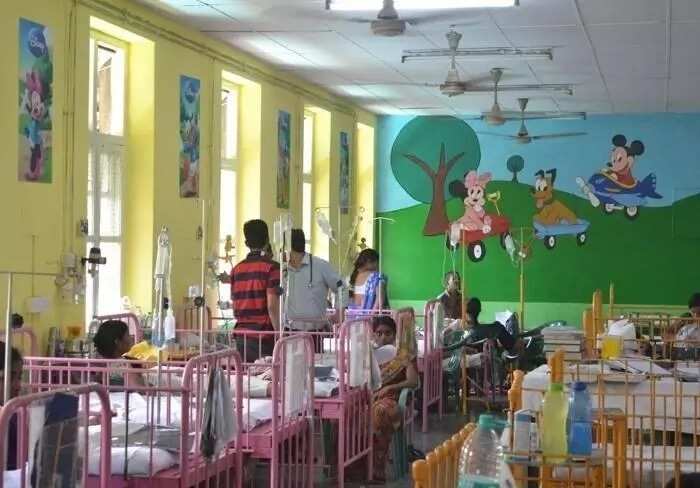 Fortunately, a number of good Samaritans chipped in to foot the hefty hospital bills. Vidisha eventually went under the knife for 12 hours and the surgery was a huge success.
"The oxygen concentration in the baby's blood used to routinely drop to a third of the normal while carbon dioxide would jump up three times. She was in the ICU for 51 days after the surgery, and went into cardiac arrest stage six times due to this imbalance," says Dr Panda.
The baby is currently recovering. She is expected to leave BJ Wadia Hospital a few days from now, after her doctor gives her clean bill of health.
Watch video of the miracle four-month-old toddler and her mother:
Check our latest KAMI video!
Source: KAMI.com.gh