A Man Working At A Vulcanizing Shop Works Fast and Efficient! The Catch? He Doesn't Have Legs!
Wow! Beat that! He should be proud of himself for being an everyday hero in today's rather, unfriendly world! To people like him who are specially disabled.
KAMI spotted his story on Facebook.
The source of the story is from viral4real.com from a Facebook user Jansen Sangueza.
According to him, they were on their way to Ilocos Norte to deliver some foams (beds) when their vehicle's wheel got busted.
Thankfully, there was a vulcanizing shop nearby. Though they are quite surprised to see a man without legs will be the one to fix the busted vehicle wheel.
The next thing they knew, the vehicle's wheel was fixed in no time! Kudos to you, Mister!
You're the man!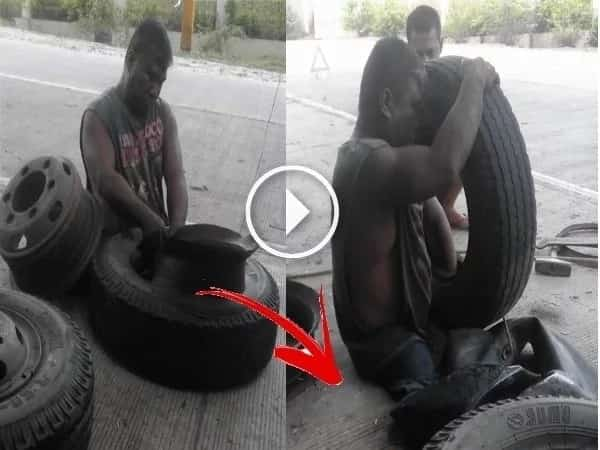 Like this story? Please share it with your friends.

Source: KAMI.com.gh