Netizen shares hilarious conversation between father and son on Holy Week. Read what's special was about it!
- Most Filipinos are out of town or out of the country during Holy Week
- This netizen shared his conversations with his snappish father, which went viral
- The most recent one was yesterday, wherein his father called him a 'demon' for going out on Holy Week
READ ALSO: Dad reveals: 'I raised step-son like my own child and he was taken in an instant'
Now that it's Easter Sunday, tomorrow marks the day all of us go back to reality.
It is known that most of us returned to our provinces or went out of town or out of the country during the Holy Week.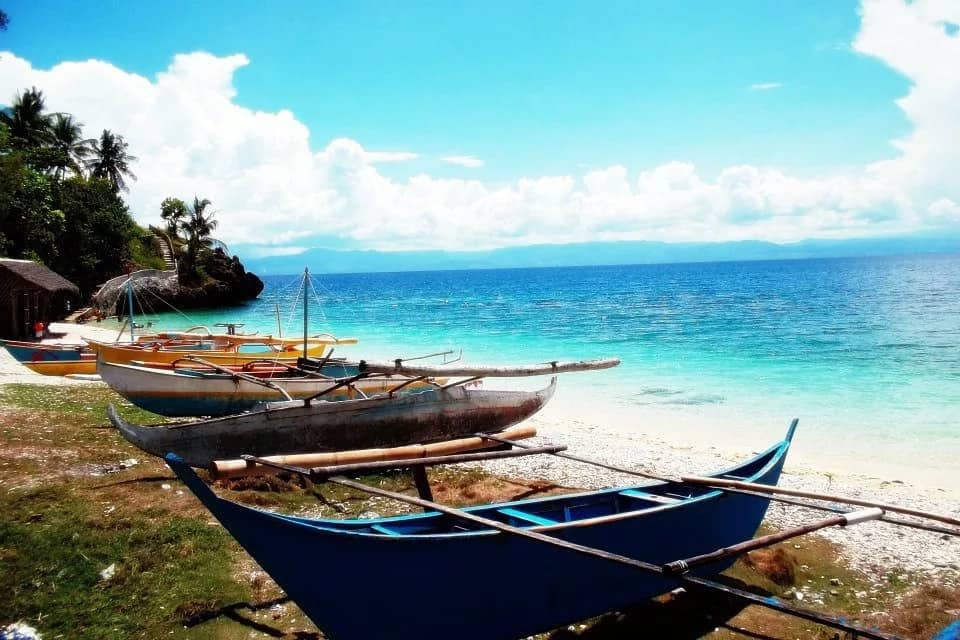 Or in some cases, go out with friends in their respective houses for a much-needed hangout.
READ ALSO: LOL: This is what happens when you think you are smarter than your father
KAMI spotted this netizen who was probably about to ask his father to go out this week, but got a grumpy message before he could even start a conversation with him.
Nevertheless, he and other netizens found it funny.
Here are more instances of him and his father conversing via text, which he took screenshots of on his Twitter account.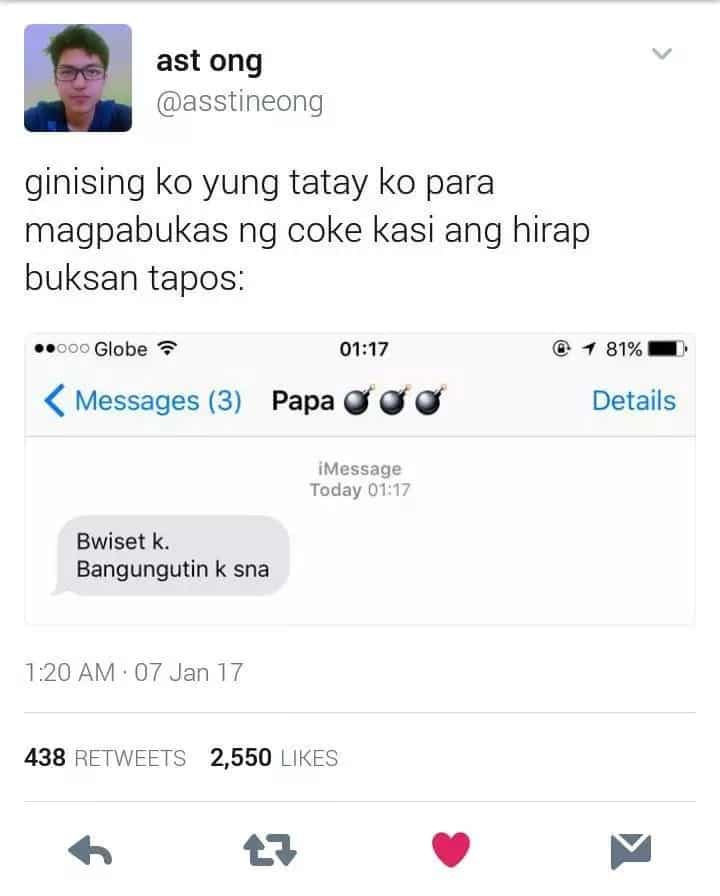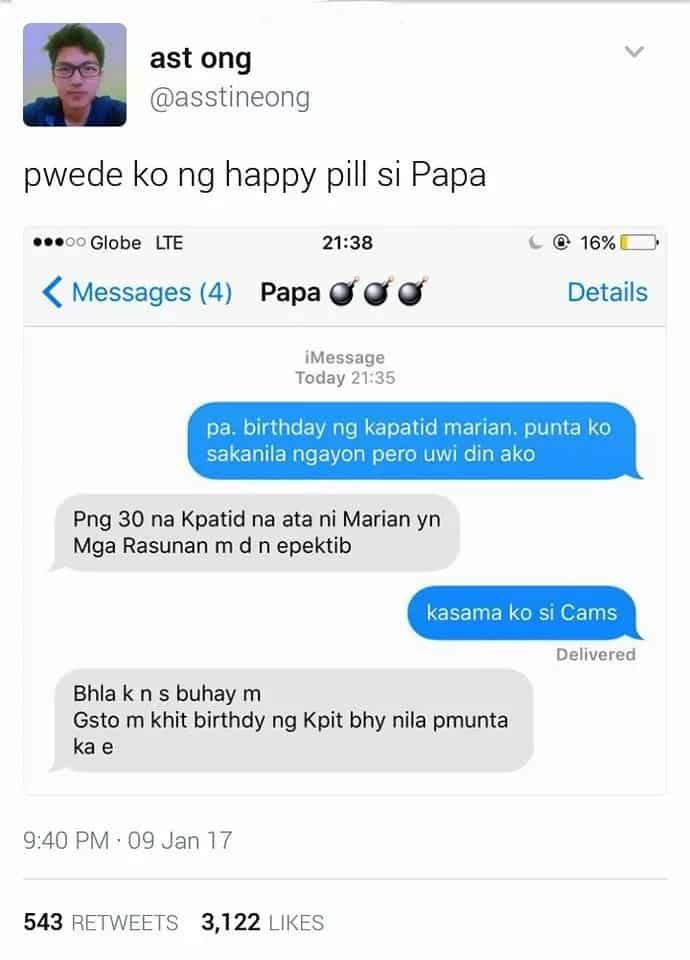 READ ALSO: What he saw having twitched a shower curtain aside gave him a good laugh
Didn't that make you laugh?
Most of us can probably relate to him, as our parents have a wicked sense of humor - if they are indeed joking.
Do you have other similar stories? Let KAMI know in the comments!
READ ALSO: A young boy saw his father watching p0rn, find out what happened afterwards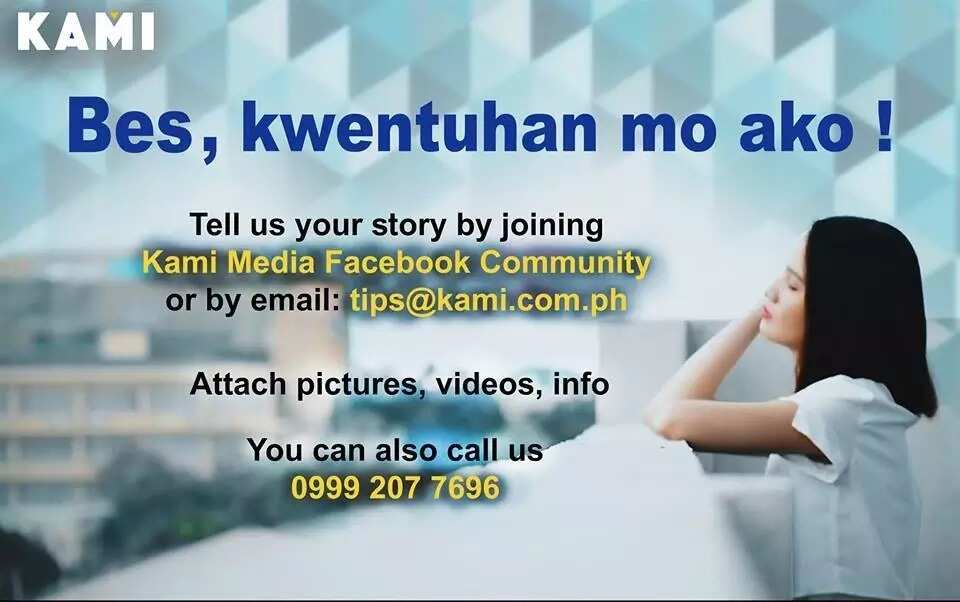 Source: KAMI.com.gh