Filipina instills hope with her fighting spirit that granted her success
- Filipina shares her touching story of struggle, survival, and success
- Her back story will make you sympathize and sad for her
- Her success will make you cheer her on and get inspired in life
Erica Mae Reyes Rosales graduated with honors with a Bachelor of Science degree in Information Technology at Jose Rizal University.
Her medal and diploma is a true testament to her story in life.
She shares all the hardships underneath her success.
READ ALSO: Two guys try to do a trick while riding the motorcyle but ends up in an accident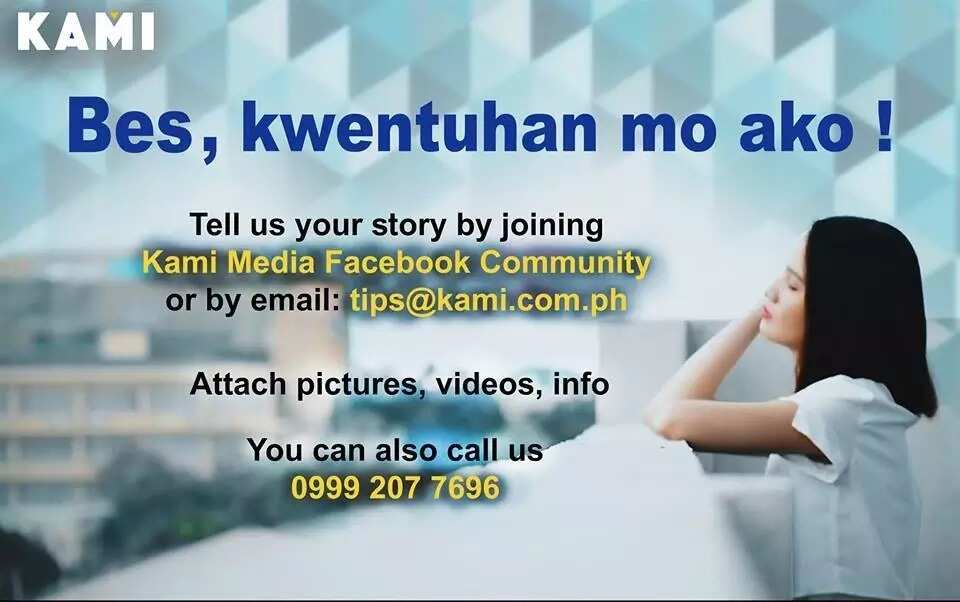 READ ALSO: 4 times Isabelle Daza was under fire for her online posts
Right on the onset, her parents were already separated when she was born. Both of her parents didn't work so she was taken care of by her grandparents and most of the expenses were shouldered by her aunt.
She continued to share her experience in Elementary onwards and all the failures she had to endure.
Everything changed when she reached college. She was left with her mom that time because her grandmother and aunt flew to Canada. Because of her dedication and determination, she was able to get a full academic scholarship in Jose Rizal University.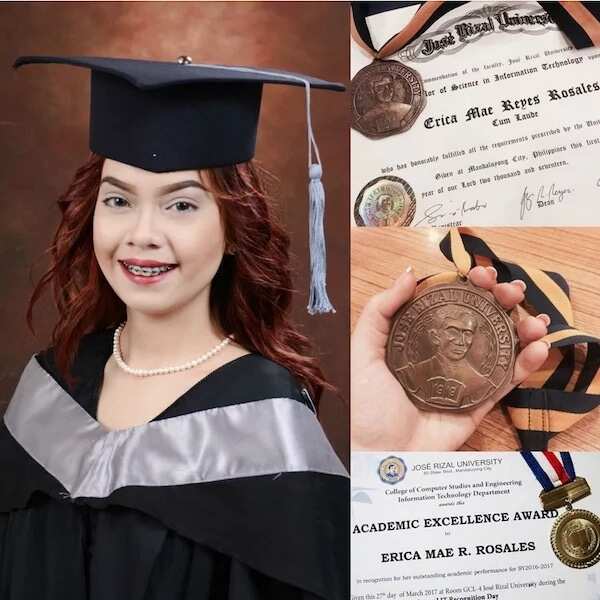 READ ALSO: Spanish man apologizes in behalf of his race for conquering the Philippines for 300 years
Erica thanks all the people in her life that helped her reach her dreams.
At the end, she hopes that she was able to move her readers with her story. She wants to reach those people who were bullied, have broken families, and everyone who are having a hard time in life to continue on with a smile on their faces.
READ ALSO: This is where your favorite stars are heading to for Holy Week on 2017
Source: KAMI.com.gh