Netizen seeks financial help and portable ventilator for her very sick friend at San Lazaro Hospital
- The standard cost of living in Manila, compared to most country, is low
- However, it is also a given fact that the inflation rate of the Philippines has reached its highest compared to the last 28 months
- As the prices of everything go up, and the value of money goes down, only one question remains
How can an average worker afford to get sick?
For millions of workers anywhere in abroad, getting sick doesn't pay. It is a terrible situation, but it is also a reality that a lot of Filipinos face.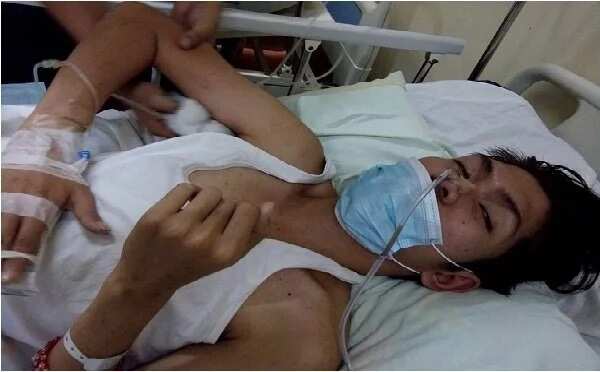 In fact, it is because going to the hospital is too expensive, that a netizen had turned to crowdfunding to help fund the treatment for a very sick friend of hers who is confined at room 244 in San Lazaro Hospital.
READ ALSO: Nakakainis daw kasi si kuya! Netizen shares 'unpleasant' experience with taxi driver at the bus station
Netizen Rebecca Fajardo Sanchez had made several posts on Facebook asking for financial help, prayers, and even a portable ventilator to borrow.
In the most recent post made on Wednesday, April 5, she once again appealed on behalf of Ariel Sanchez, who according to some comments, has contracted pneumonia.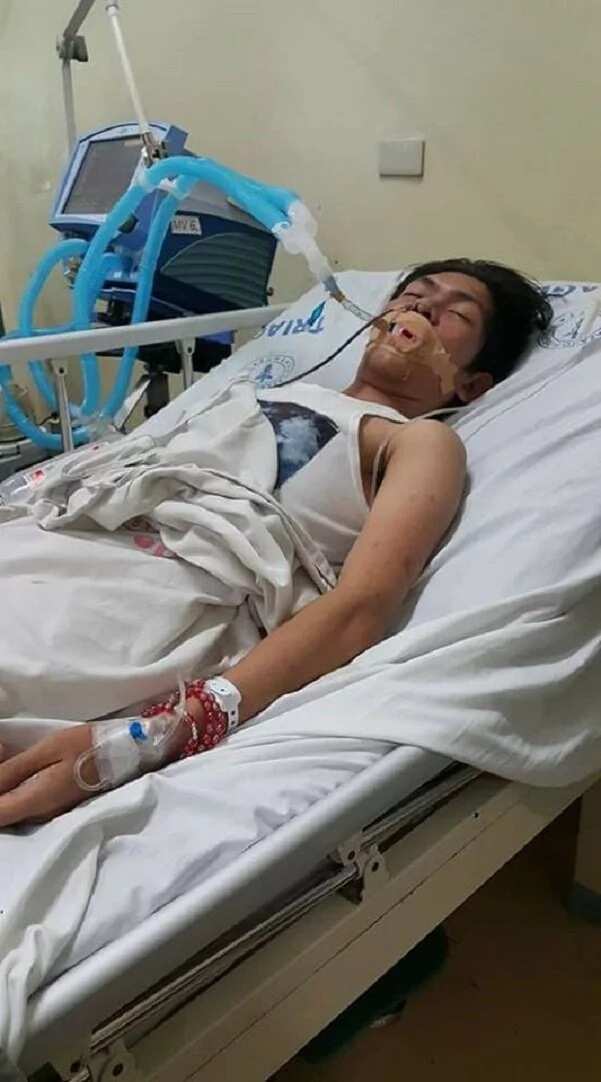 She pleads for support - financially and emotionally - as well as prayers so that Ariel may get better.
READ ALSO: Please advice! Should we build our house on a free lot near my in-laws or should we buy one far away?
Read the full post here: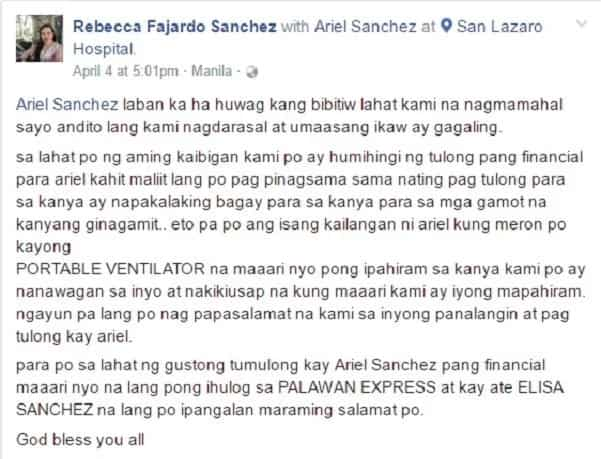 READ ALSO: OFW's wife asks, how do I deal with my in-laws who borrow money and don't pay up?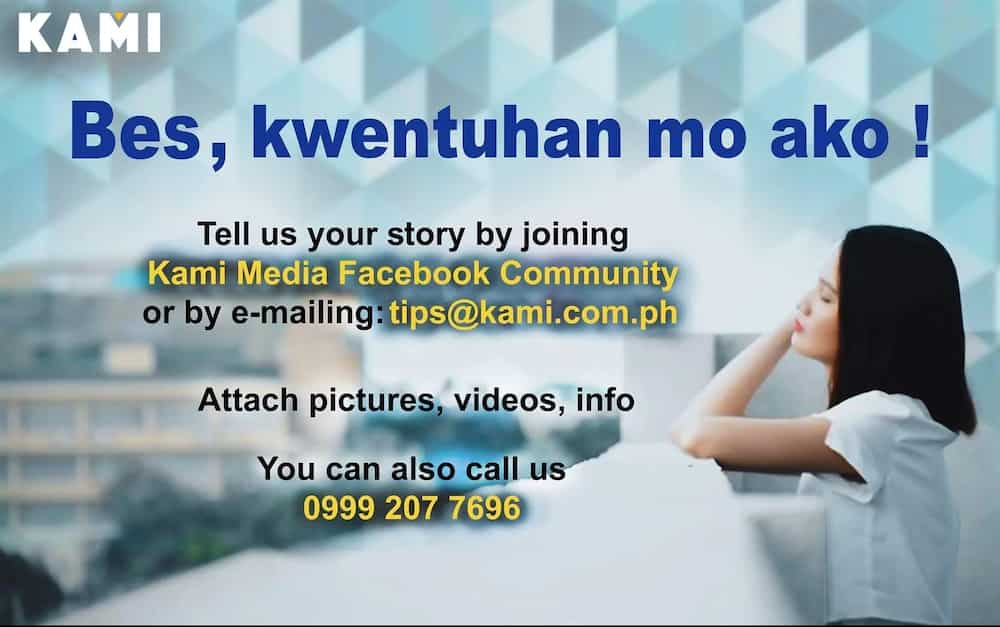 RELATED: Para-paraan si kuya! Netizen respectfully blocked off a married man's attempt at flirting with this ONE question
Source: KAMI.com.gh