Netizen prank pleads assistance from social media for this comedian
- Netizen Brenda Mage pretends to ask for help regarding a 'crazy' person
- Turns out, it was only for laughs and the 'crazy' person is actually a comedian
- Netizens find the post and video hilarious, earning it numerous shares and reactions
These days, one of the most efficient ways to spread news and ask for help is by turning to social media. There are already a number of people who found success in their needs by posting the details online, which at times end up going viral.
That's why it's pretty common to come across Facebook user Brenda Mage's post that gives the impression of a netizen expressing concern for another.
READ ALSO: Beware of these 2 kidnap modus styles
Brenda shared a short clip of a person calmly seated while looking afar. He began his caption by describing the person to be already not in his proper way of thinking. However, it was afterwards that netizens slowly get the hint that this is not a serious post after all.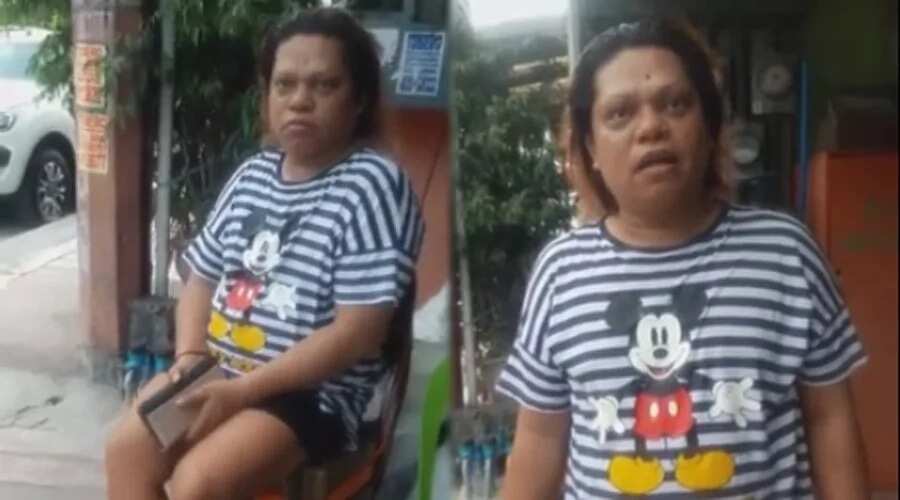 The uploader continued the post by claiming that besides the person in the video not being in the right state of mind, the same could be said for his features too.
READ ALSO: Liza Soberano fully expresses her feelings towards Enrique Gil
If you want to confirm that the post is completely just for laughs, the video is enough proof for that.
The 'crazy' person who turns out to be the comedian, Didong Dumadag, was asked why he was simply staring into space while resembling a lost person. Didong then explained that he was only waiting for his boyfriend, to which the person recording the incident gasps in surprise and disbelief.
READ ALSO: Vice Ganda celebrates birthday in Malibu
This ensued to an exchange of lines, where Didong used one of the lines from 'My Ex and Whys' as a comeback.
It may have been uploaded during March, but this is the perfect post to encounter today. Happy April Fools!
READ ALSO: Erich Gonzales wins over netizens with this fierce role
Meanwhile, check out more interesting stories on KAMI with the Weekly Top video below.
Source: KAMI.com.gh