Beware of a new scam targeting BPI card holders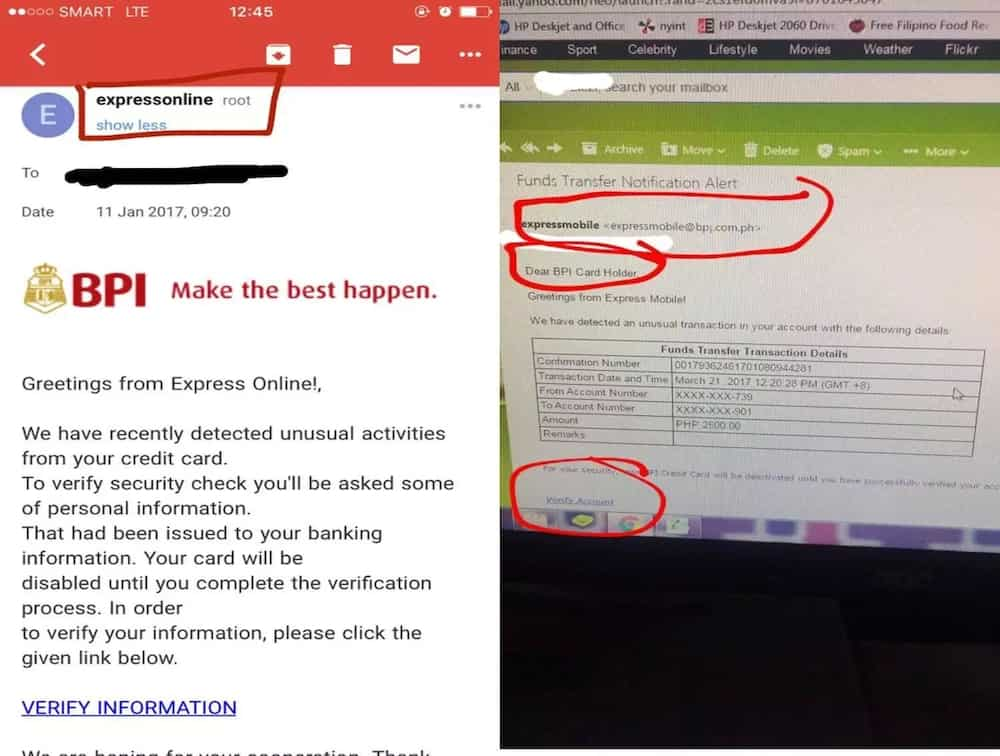 Do you have a BPI account? You may be a target of this new scam that will try to take your personal information as well as BPI account info.
READ ALSO: Scammer pretends as lawyer and tries to extort money
Two netizens shared different emails they received which they thought were from BPI but were actually from fraudulent individuals trying to phish personal and credit information from gullible BPI card holders.
One netizen said, "Hi Friends, just would like to inform u about a modus we recently discovered.. My cousin received this email (green desktop pic) supposedly from bpi regarding fund transfer confirmation.
She asked me about it cos she knew my bpi online is activated. She was wondering because it wasn't any of her current or old account numbers and she was asked to "verify" her account.
I told her it was sketchy cos I compared it to a legit email by bpi funds transfer that was sent to me. It has my name on it and it didn't require verification. Note that the "i" on the bpi email seemed different also.
She called bpi and they confirmed that it was a phising email and it was a good thing she didn't click anything so her account was not compromised.
JUST A REMINDER TO EVERYONE. Please also inform our not so techie friends who may fall for this modus. #bpi #scam #modus #phishing"
READ ALSO: This scam is targeting networkers and online sellers
Another netizen shared her story, "I got two emails from "expressonline" today about an "unusual activity" from my credit card. I immediately thought, what's so unusual about the transactions I made yesterday? I only paid my bills and the usual BPI acknowledgement emails of the transactions have already been sent to me.
The email body itself is grammatically incorrect and constructed in a way BPI would not do, so I looked at the email header. The first email was sent from "root" and the second one from "expressonline". The email addresses are hidden. I clicked on the link "VERIFY INFORMATION" (though it's already obvious at this point that this is a scam) and it redirected to http://secure01.bpiexpressonline.mascaratude.co.uk/
This is definitely not a BPI domain. It's a phishing site. It's a good thing that I saw a post about this being circulated online, but I didn't expect I'll receive one in my mail. Please alert your parents, relatives, colleagues, not too tech-savvy friends etc who might not be aware of this and are not really familiar with checking the URLs of the sites they are getting in to. The first two photos are the fake email and website, and the third photo is a genuine BPI email acknowledgement. See the difference.
NEVER FILL UP FORMS ASKING FOR YOUR BANK/CREDIT CARD DETAILS."
READ ALSO: Lady fakes illness for donations?
Do you have other interesting, or heartwarming stories, photos, or videos? Please share it with us by liking our official Facebook page and sending us a message.
Watch the latest KAMI Weekly Top below.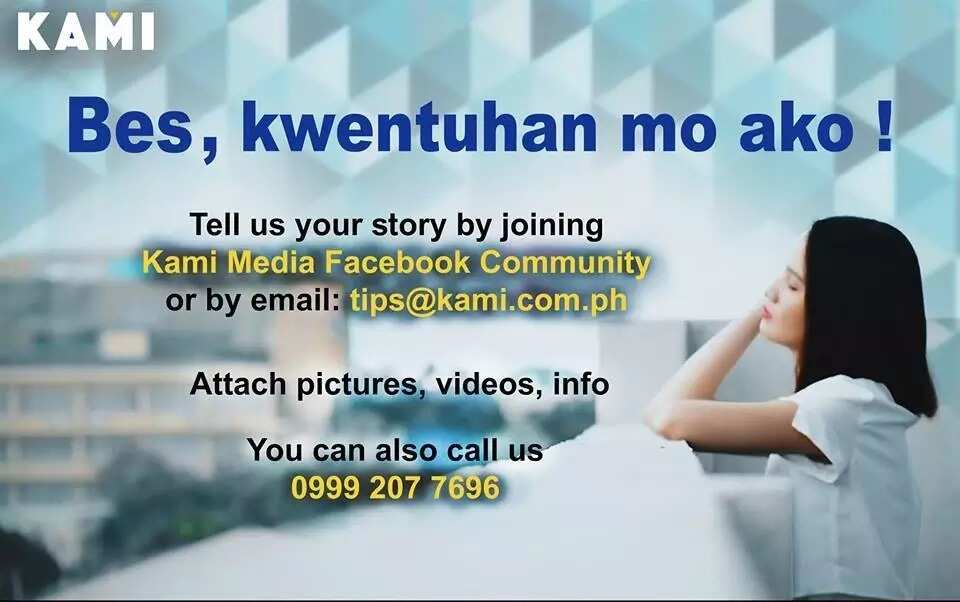 Source: KAMI.com.gh