These 7 ladies turned out for the worse after failed surgeries
- Shiryl Saturnino's heartbreaking incident has captured the attention of social media
- Other than Shiryl, there are other ladies who suffered the disastrous results of failed surgeries
- Among are Hollywood personality La Toya Jackson and retired Korean model Hang Mioku
The shocking news of the 29-year old businesswoman Shiryl Saturnino's promising plastic surgery turned tragedy has caught the attention of thousands of netizens.
What was intended to be a positive change put Shiryl's life to an abrupt end when the doctors who were handling her surgery noticed that her heart has stopped beating midway.
Unfortunately, Shiryl is not the only woman who fell victim to disastrous cosmetic surgeries. While these ladies survived the operation, KAMI cannot really say that they turned out better.
READ ALSO: Britney Spears is taking the stage in Manila on June
1. La Toya Jackson
Maybe obsession runs in the blood, but La Toya need zero help from plastic surgery to begin with. However, she deems herself not beautiful enough and had to go have several operations to achieve this outcome. Can we agree that her nose looked better before?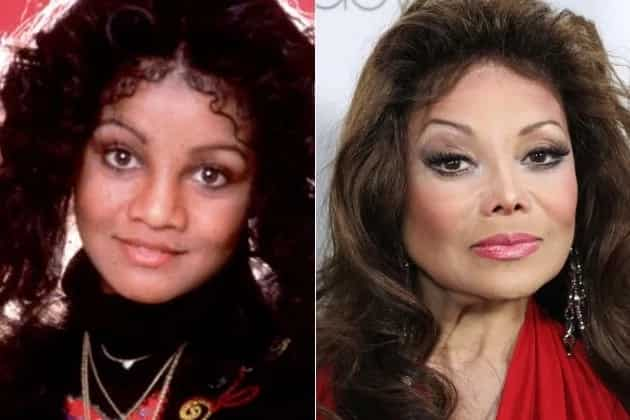 2. Jocelyn Wildenstein
Ladies, may this serve as a reminder that you don't need to alter anything in your physical appearance just for a man. Jocelyn thought that her husband would appreciate her features more if she went through a massive transformation. Spoiler alert: They're now divorced.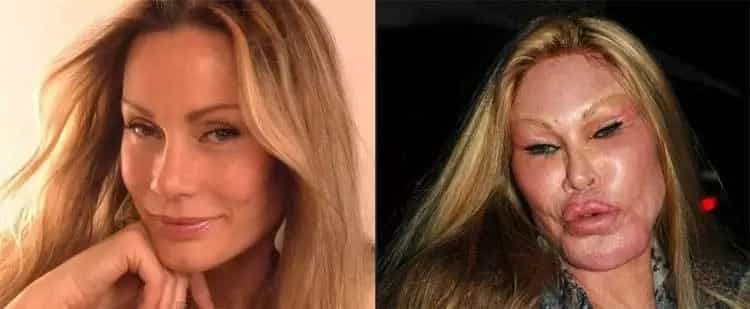 3. Amanda Lepore
Amanda is one of the few who openly admits how the huge difference in her before and after appearance is painful. Not only did she have several surgeries on her face, but she also had a few of her ribs broken for a thinner frame. Ouch.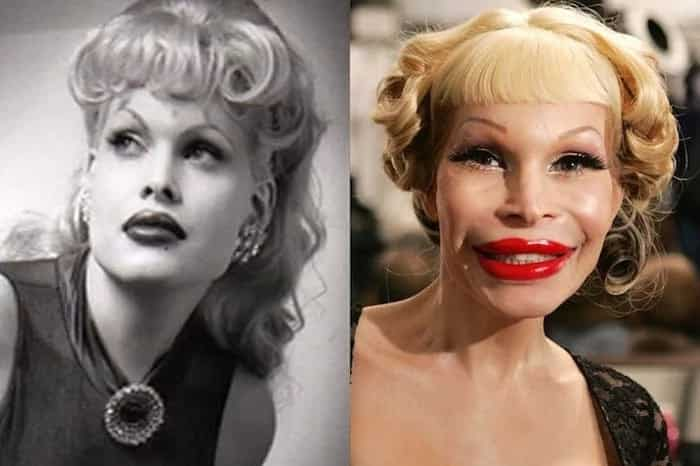 READ ALSO: Bianca Gonzalez-Intal opens up about only doing hosting in showbiz
4. Hang Mioku
Hang used to be a gorgeous model in Korea who was obsessed with having softer and supple skin. She was diligent on making appointments with her doctors for silicon injections, but was suggested to stop when the latters noticed that the procedure made her face bigger. However, Hang did self-surgery and started to inject cooking oil and silicone from the black market – which left her heartbreakingly disfigured.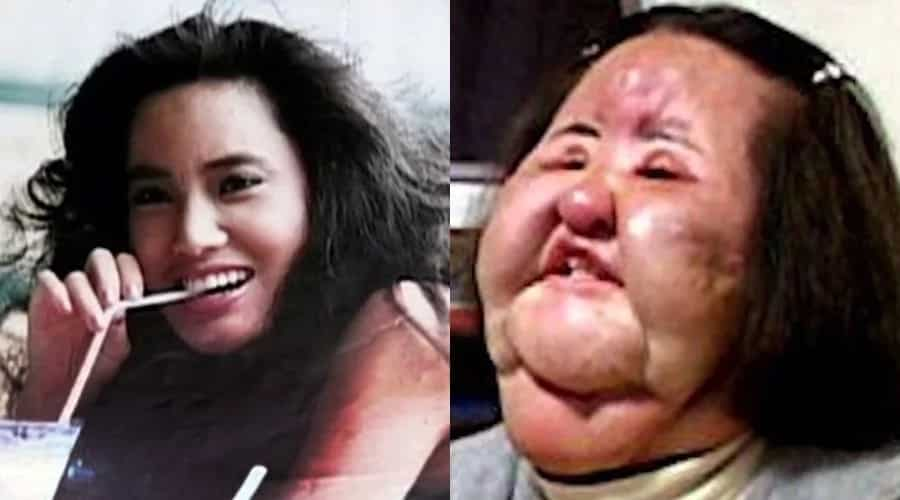 5. Valeria Lukyanova
You're probably familiar with her since she has already gone viral several times due to her Barbie-like appearance. In fact, she looks too much like the doll that it has started to be creepy for some.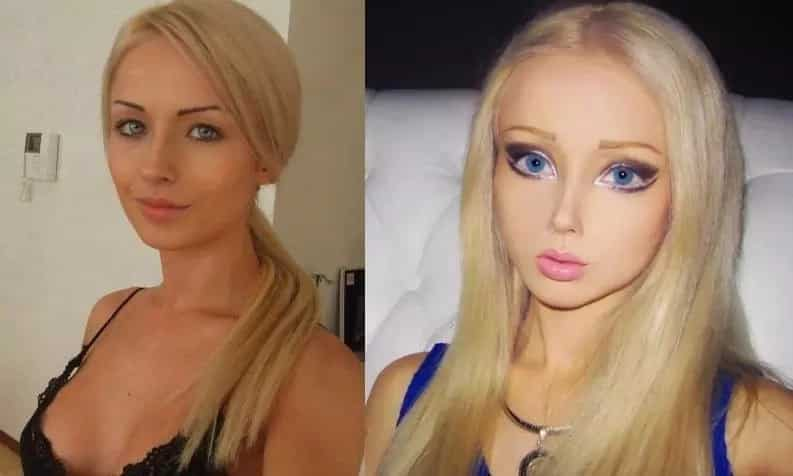 READ ALSO: Kylie and Aljur already consider themselves as a 'family'
6. Kristina Rei
Kylie Jenner, say what? Maybe if Kristina realized that she can simply over line her lips with the power of make-up, she wouldn't have undergone with the horrifying result of plastic surgery.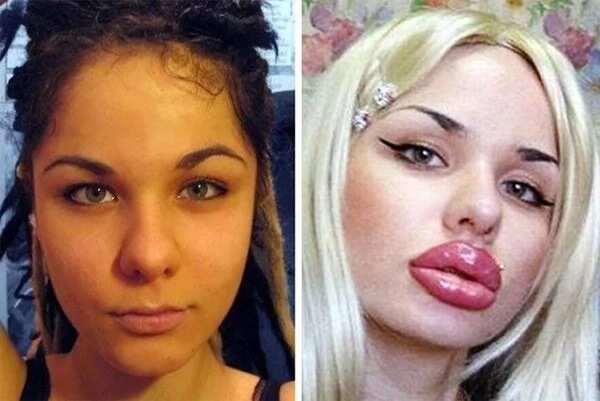 7. Donatella Versace
Even though it's difficult to recognize her for her present appearance, Donatella remains confident in her skin and doesn't consider her surgeries as a 'failure.' Good for her, though.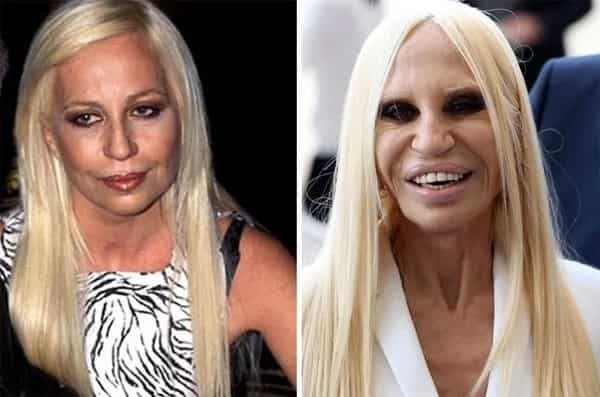 READ ALSO: Sunshine and Macky spend quality time in Bora
Ever wondered how foreigners think of our local celebrities? Check out the interesting video below.
Source: KAMI.com.gh