Netizen seeks help for sick old woman who works on the street to buy medicines
- People were created to make bad choice and to sin
- No matter how jaded or uncaring people claim to be these days, there will always be something that will make them care
- Here is a perfect example of a good Samaritan, a caring person, who went out of his way to help an old woman in need
As Anne Frank had once said, "In spite of everything I still believe that people are really good at heart."
It seems that Anne Frank's statement, however far-fetched it may seem, has a hint of truth in it.
In a post made by a netizen, whose Facebook name appears as Amara Faye Hamilton, on March 10, he shared that this old lady stays by the gate of Our Lady of Fatima University (OLFU) late at night so she can sell off her delicacies.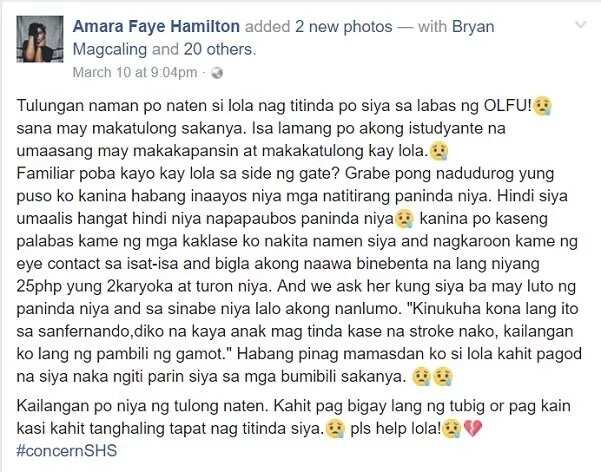 READ ALSO: Man who sees himself as 'marangal na lalaki' asks why he was slapped twice for helping a female jeepney passenger
READ ALSO: If you think life in Ph is hard, imagine seeing people die for watching movies and making calls!
The old woman, identified as Lola Pasing of Purok 6, NFA Pampanga, has expressed her gratitude to the students of Our Lady of Fatima University (OLFU).
READ ALSO: Heartbroken man was introduced to a girl who agreed to marry him. But he found out he was scammed because of this one detail!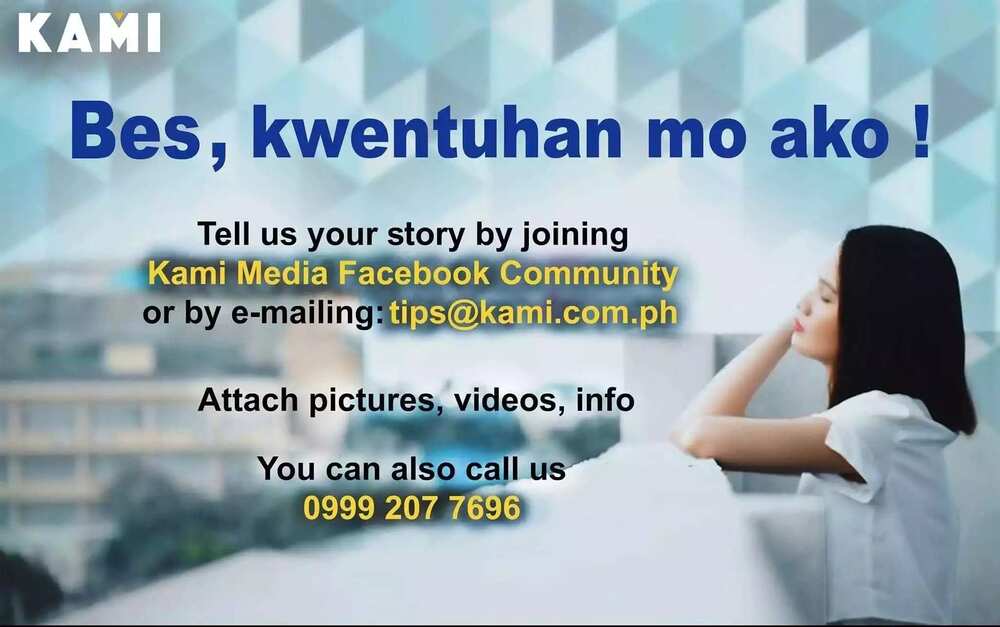 RELATED: Nahuhulog na ang loob ko sa nurse ko, but I heard he is about to get married. Please help!
Source: KAMI.com.gh