Viral photo of a street kid in Novaliches Fairview shows resemblance to missing child Ja-El Flores
This is a developing story.
A concerned citizen posted a photo of a street kid that shows resemblance to the missing child Ja-El Flores.
The post reads, "Baka may nkakakilala sa batang ito ang alyas nya ay balat hindi nya alam tunay nyang pangalan anim na taon gulang.tiga divisoria.
Daw po sya..andito sya sa novaliches Fairview napadpad share natin to mga frends.tx nyo ako sa number ko 09087127412".
READ ALSO: Mother not giving up in finding her kidnapped son will bring you tears
Jose Ja-El Flores was only three years old when he was last seen in Olivarez compound in Paranaque City.
His mother thought that her beloved son was just playing on his aunt's house but was nowhere to be found.
Mommy Jona Flores resorted to all means possible to find Ja-El.
There are prank calls, but she diligently attended and listened to any possible lead that will lead her to her beloved son.
She made a Facebook page Help Us Find Jose Ja-El Flores and posted photos of her son before he was abducted.
The mother of Ja-El had extremely powerful hope. She managed to save it despite the years of having no opportunity to save her son, to hug him or kiss...
She is the real MOTHER!
That's the lovely photo of Ja-El and his mom.
Can you imagine how powerful and strong this woman is!
Now, her son is eight years old but she has not lost her hope that she will find her son someday. Some of the distinguished features of Ja-El are birthmark on his forehead and round eyes and face.
Jona Flores, mother of Ja-El, has posted a reward for anyone who can provide helpful information that will lead to the reunification of the mother and son.
READ ALSO: Young girl escaped her kidnappers but the trauma lives on
While the child in the photo claimed that he is six years old, it is possible that he does not know his age since he does not know his name.
Ja-El was only three then and may not remember personal information accurately.
KAMI.com.ph sent Ja-El's mom a message if she had seen the viral photo, she said yes and that she is headed to the location of the child at the time of writing.
KAMI.com.ph is still waiting for the update of this story.
READ ALSO: 4 children abducted in Taguig this week
Meanwhile, netizens are crossing their fingers wishing for a heartwarming reunion of the mother and son.
People are sharing the photo of the street kid nonstop and it has reached the parents of the child.
These photos were shared among netizens for thousands times. People hoped that their share could help little boy and make his mother much happier.
But seems like this miracle happened!...
KAMI's readers also leave lots of comments for this story. Here are some of them:
Wish k LNG CIA n nga.hawig cl pti mata nya.pero ms nkkalm ang Nnay khit anong parte ng ktwn kng my birthmark alm ng isang INA.god bless po sn CIA n hnp nyo.
Magkahawig ung KILAY, MATA, AT ILONG. cguro kc 5years ago na syang nawala, pero sa caption, 6yrs old ndaw. or maybe d nya lang tlga alam ilang taon na xa kc kahit pangalan nya di nya maalala. HOW I WISH AND PRAY TO GOD NA SYA NA NGA GODBLESS BABY
Parang xa,na yan..ndi,nga po,nia,lam name,nia,age,pa,kaya..baka,akala nia po,6,pa,edad,nia..pero,malaki hinala,ko,xa,na,yan.. Mother,DNA,mo na,kung may pagdududa..ka..para,mawala,na..sakit,loob mo..
sya nga po yan kasi mataba pa po sya nung nwala kaya mejo parang nagbago ngaun katawan at mukha nya pumayat po kasi..yung mata po nya ganun na ganun...Sana sya na nga po yung c Ja El...
Ang batang 3 yrs old kung natuturuan ng tama alam nia pangalan nia,,,saka alam kung ilang taon n sya,kaya sating mga parents dapat sa simula n matuto magsalita ang bata lagi turuan kung anu pangalan at edad nila,,just saying
I hope sya na... mahirap mawalay ang anak sa nanay nya :(
I think cya na nga c jael. Ung ibang bata kc habang lumalaki cla pumapayat at tumatangkad. Cya na nga cguro yan kamukhang kamukha nya eh. Kuya jael wait mo na lng c mommy mo. Godbless sa pamilya ni jael. I hope cya na ang batang hinahanap nyo ng matagal. Excited ako malaman kng cya na nga talaga hinahap ng mga magulang nya. Inatyin na lng po natin ang susunod na kabanata. Ehehe...
Mahirap manghula.. Ipaubaya nalang natin sa nanay ng bata . sya lang ang bukod tanging makakaalam kung yan naba ang anak nyang nawawala.. Ipagdasal nalang natin sana nga matagpuan nya na anak nya
LET'S PRAY FOR JAEL!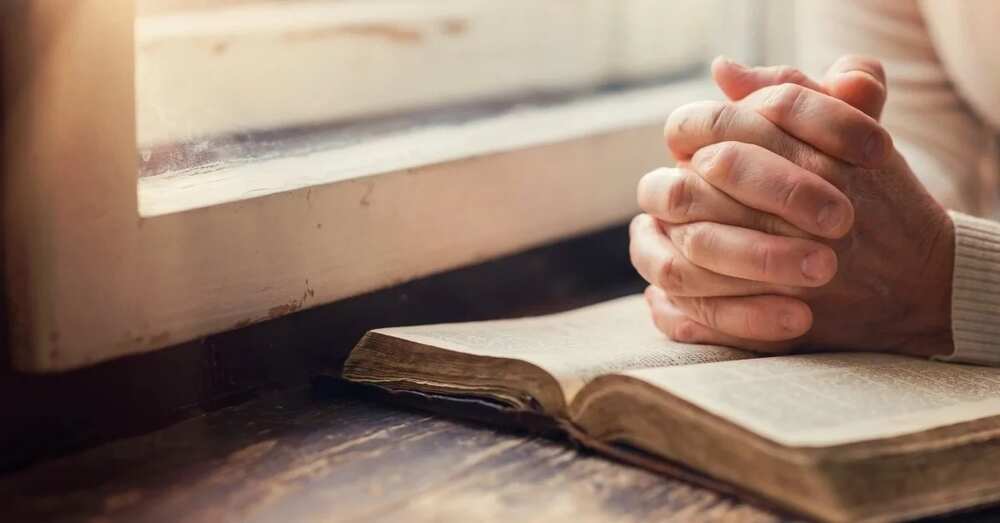 PLEASE, SHARE THIS STORY!
Watch this hearttouching video that can warm your soul
Source: KAMI.com.gh