Boysen paint Korean commercial series is a genius advertisement and a real hit in social media.
- Boysen paint's Korean drama commercial series has been making noise on social media
- The commercial was annoying and genius at the same time for being a "paasa" Kdrama series and an effective product advertisement
- The video already gained more than 600K on Facebook
People from all over the world watched the recently held Miss Universe pageant where Miss France Iris Mittenaere was crowned as the new Miss Universe.
While everyone was waiting for the big announcement, a commercial caught the attention of television viewers. Boysen paint's annoying but 'kilig' Korean drama commercial series was a sudden hit online after being aired during Miss Universe commercial breaks.
It looked like a Korean drama love story at first as it featured a story of a girl hoping to find love with a guy she was hoping to get a glimpse with every time she looks outside her window.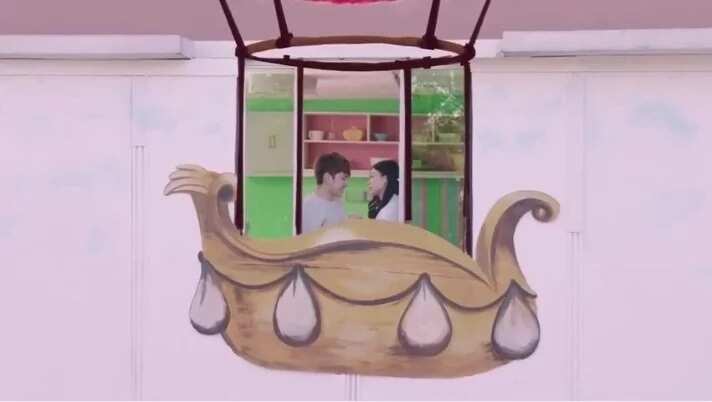 READ ALSO: Netizen imitates Korean drama acting
As soon as an episode ends, a 'hugot line' was flashed on the screen like "Buti pa sa Permacoat, kya mong magtago. Sa feelings, hindi.", and was followed by Boysen paint's logo.
Viewers were annoyed with the commercial in a way because it was such a "paasa" clip, ruining their hope of another Korean drama hit, yet it was insanely effective when it comes to Boysen's product advertisement.
The series came with three episodes which Korean drama fans definitely watched out for and the commercial immediately became viral on social media.
READ ALSO: 5 Koreanovelas that Filipinos fell in love with
The video series was uploaded by Facebook page 필리핀 No.1 한국 온라인 매거진 - Hello63 which already gained more than 600K views and more than 18K shares.
Watch the video here:
READ ALSO: Pinay teen imitates Asian drama acting
Source: KAMI.com.gh