Arab employer caught harassing OFW
- Harassment is one of the most common forms of abuse that women experience
- Through a hidden video, an Arab employer was caught harassing OFW
- Netizens are calling for the punishment of the Arabian for his violent act towards the OFW
Numerous cases of harassment and violence had been reported in the past which involve overseas Filipina workers.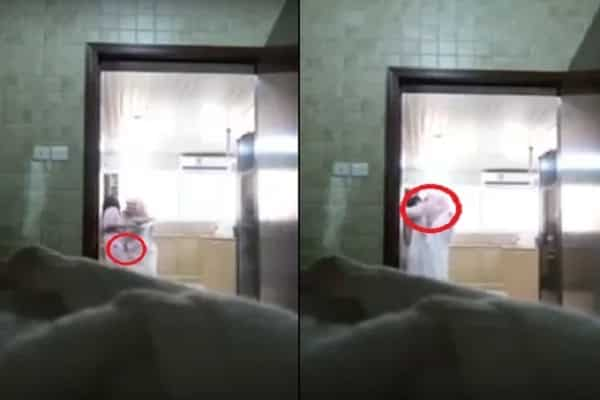 READ ALSO: Baptism in Georgia will definitely make your baby dizzy
In a video that went viral, an Arabman was caught in a hidden video attempting to harass an OFW domestic helper.
The disturbing video shows how the Filipina worker was only doing her work in the kitchen alongside other employees and her abusive owner.
When the other employees left, the employer took advantage of the moment and proceeded to harass the OFW by grabbing her private areas.
READ ALSO: Girl dies after her parents fed her diazeprom
Fortunately, the Filipina was able to stop the Arab through resisting. It was also perfect timing when one person returned to the kitchen. However, when the person left, the Arab employer continued harassing the OFW, this time attempting to kiss her.
The OFW managed to hold off the man's disgusting attempts and even captures the awful acts on tape.
Netizens are calling for government efforts to help OFWs to avoid these forms of harassment.
READ ALSO: Cop proposes to longtime girlfriend in front of many police officers
Watch the video below and tell us what you think should be done to the Arab employer!
Source: KAMI.com.gh