'Oro' actress reveals not one but two dogs died in filming the MMFF entry
- One of the cast members of the 2016 Metro Manila Film Festival (MMFF) entry "Oro" shared what took place during the shoot of the film
- According to Japo Parcero, not one but two dogs died during the shoot
- "Oro" has been criticized due to a graphic scene in the movie where a dog was being killed
2016 Metro Manila Film Festival (MMFF) entry "Oro" has been a subject of criticism because of the film's controversial scene where a dog "was put in a sack, beaten to death, skinned and gutted" as the Philippine Animal Welfare Society (PAWS) posted a statement condemning the act.
However, one of the film's cast members revealed in a Facebook post that not only one dog died during the shooting of the movie but two. Japo Parcero posted a statement on her Facebook account, narrating what took place during the filming of the MMFF entry.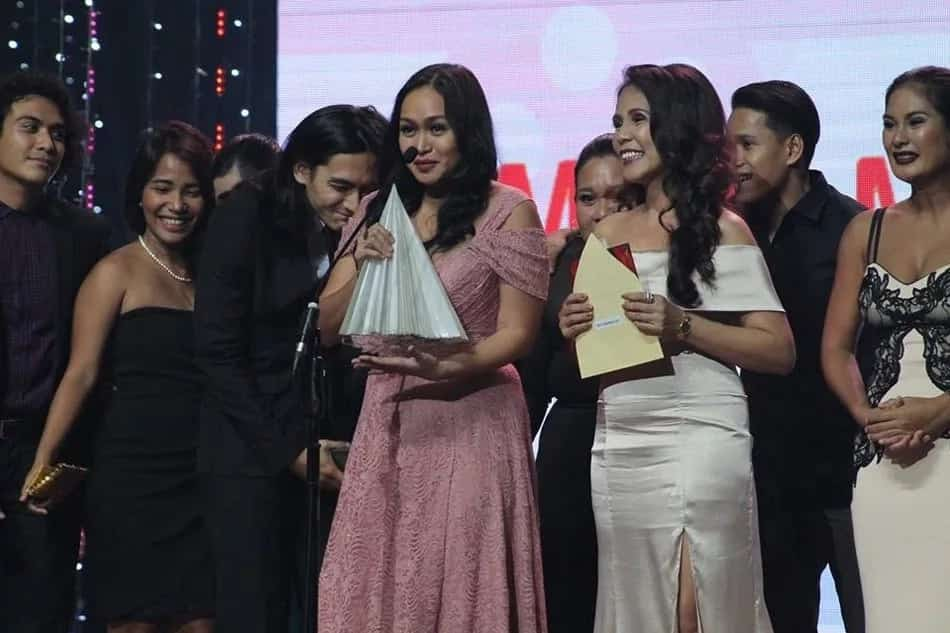 Here is what she wrote:
READ ALSO: Netizen cures wounded dog
"Behind the Gold, There is Blood.
An exposition about the dog brutally murdered for a film.
THE TRUTH: Two dogs died during the shoot of the film Oro.
It was summer when I was invited to shoot an independent film in Caramoan, Camarines Sur. I was told that the director happened to watch one of my short films and wanted me to play a minor role for his film. I of course immediately said yes, knowing that he was a great director and I was sure that the material was going to be consequential. A day prior to the shoot, I was sent an email containing two pages of script. They sent only the excerpt, only the sequences which my character in the name of Lorna, has. This was quite disappointing as even in smaller roles I've performed before, I was always given the entire script. This is common courtesy, even if you're playing a character with absolutely no lines.
In any case, come production phase, we went to the island and was eventually briefed about the film. I was overwhelmed to know that the script was based on true events and that four miners were actually brutally murdered in one of the small mining communities on the very same island. I have never seen such a cast and production team more deeply affected by a story and we were all dead set on bringing to life the narrative of the four heroes and the brave Kapitana who stood up and fought with them.
READ ALSO: Two legged dog's seeing sea first time
I shot one scene at Gata for a day, went back to Manila, and came back for another shooting day two weeks after. In total, I shot 4 sequences in 2 separate shooting days. I never heard from the production until the MMFF Finalists announcement.
This is where the predicament began. At the after party attended at by the entire crew and cast, I was made aware that A DOG WAS KILLED IN THE SHOOT. In fact, two dogs died, one accidentally and one deliberately. The production bought the first dog, and the owner, in his excitement to deliver the dog and receive his payment, tied the dog in a sack and unknowingly killed him by suffocation. The production, bent on shooting the scene which apparently was in the script, bought another dog for butchering. That night at the after party, the story relayed to me was that the actor was asked to bludgeon the dog to death. Someone said he was even reduced to tears by the end of the scene because he also didn't want to do it, he was just following directives. I also learned that there was a great delay to the shoot because the lead actress, after knowing what they planned to do, stood her ground and threatened to refuse shooting if they killed an animal. I don't know how they were able to convince the ENTIRE CAST AND CREW to ever agree to such an unspeakable act, but the words often used that night were 'for authenticity' and 'we believed in the vision'. I was downright shocked and sickened when it finally dawned on me that I unwittingly became part of a film that killed an innocent creature. I cried and I cursed. By then I didn't know how to tackle it. Here they were, celebrating the victory of becoming part of MMFF.
READ ALSO: This shocking case of animal abuse will bring tears to your eyes
'At the expense of two dogs' lives', a voice in my head screams. In a few moments, they gathered us and inconspicuously asked us never to tell anyone about the incident. That we have to LIE about it. It was unacceptable.
I still didn't know if I should express my indignation right there and then, when the director and producer, the main proponents of the act, were there. I decided to back down and contemplate about it. I excused myself early from the party and went home. That was the last time I saw all of them for a long time. I wasn't invited to any press events, to their float parade, and even to the premiere. I already suspected why. I never really hid how I felt so it was not such a riddle.
Because some of the cast members were wondering why I wasn't making any appearance and me simply saying, 'I wasn't invited', I eventually received a call from the producer himself, profusely apologizing because in his own words, 'it was an executive decision'. Kulang na raw yung seats, etc. at 'nakalimutan lang'.
Come December 26, upon their invitation, I decided I should watch the film. I went to the block screening with my family at Gateway Cineplex. There were curt, mandatory pleasantries. They even gave me an invitation to the awards night this time.
READ ALSO: Animal foundation rescues dog with severe case of abuse
The film was beautifully executed. I admired the shots, not so much the editing, but I was nonetheless perplexed with every scene, reeled in with the realistic portrayal of every character. I almost forgot what I was dreading. And then it came. In the scene, we can see the poor dog flashing real fear when one of the actors approached him. Dogs can sense danger. He probably knew it wasn't gonna be a make-believe. Knowing what really transpired incapacitated me. I wanted to shout and walk out, but there I sat, helplessly watching as I imagine how many hits he had to take before death engulfed him.
Of course as you are reading this now, all the statements have changed. According to their statements, it was not a dog but a goat. And the dog who was killed was killed in a 'humane way' by a professional butcher. My first statement, the one that I heard from a prod member which I had no reason not to believe at that time because there still wasn't any issue, is virtually invalidated by the fact that I wasn't there. Apparently, this is what the production has been saying about me. How dare I speak when I wasn't even there.
Well guess what, everyone who watched the film knows. Nobody buys the bullshit. I am just hoping against hope that at least the part of the dog dying painlessly was true.
I [wept] until the end of the film. Both for the dog and for the violence that the four miners were mercilessly subjected to. I [wept] because though the goal was to condemn the murder, they resorted to another murder 'to authentically tell the story'.
READ ALSO: Missing dog killed brutally by abductor
When I got out, the only thing I could tell the director was, 'Naiyak po ako sa aso.' I looked around and they were all so proud of the movie. Of what they did. I felt nauseous.
When my sister and her husband watched it the following day, their first comments were, 'Ang ganda ng film. Pero pinatay ba talaga yung aso?'
I seethed inside. Why was I not standing up? I was never afraid to speak out about my principles before. What's stopping me now? And then I was confronted by the real dilemma. On the one hand, I cannot let them get away with their crime. The utter disregard for an innocent creature's life was unforgivable. On the other hand, I also felt that Oro tells an important story that needs to be heard. The people of Gata never got the justice that they deserved and I felt that letting a national audience witness the impunity was an important battle to wage.
Should these two things necessarily contradict each other? NO. The production team seems to pose a pseudo quandary by saying that the attention being given to the dog issue veers the importance away from the issue of the massacre. This is a fallacy called False Dichotomy. Simply stated, not because we want to fight for the right of the dog, it means we are ignoring the barbaric murder of the miners. And not because we need to tell the story of the 4 miners of Gata, it means we should override the dog's right and life in telling its story.
READ ALSO: This poor dog was tied to porch neck deep in flood water
I contacted the director two days after watching to tell him that I'm making a stand. In all fairness, he said I can go ahead, but that in his defense, it was 'under the bounds of culture in the area'. He again insisted that the dog was not killed for the purpose of the film.
If it were not so, then why was it precisely timed according to the production schedule? Why was it included in the sequence guide? Why was the production fund used in procuring both of them? There is a stark difference between filming a local practice as it happens as a pure spectator and initiating it.
While I am also sad that this issue has completely veiled the noble intention of the film, I could not allow for the dog to simply be a casualty in pursuit of a 'greater cause'. I abhor the fact that in many places in our country, people continue to suffer under the hands of executioners who think that the law is beneath them. I am very angry and mournful of how justice seem to be an illusion in our country. I believe that on this very aspect, I am with them.
But there is no cause that will ever deserve taking the life of a loving, selfless, innocent creature. As Schopenhauer said,
'The assumption that animals are without rights and the illusion that our treatment of them has no moral significance is a positively outrageous example of crudity and barbarity. Universal compassion is the only guarantee of morality.'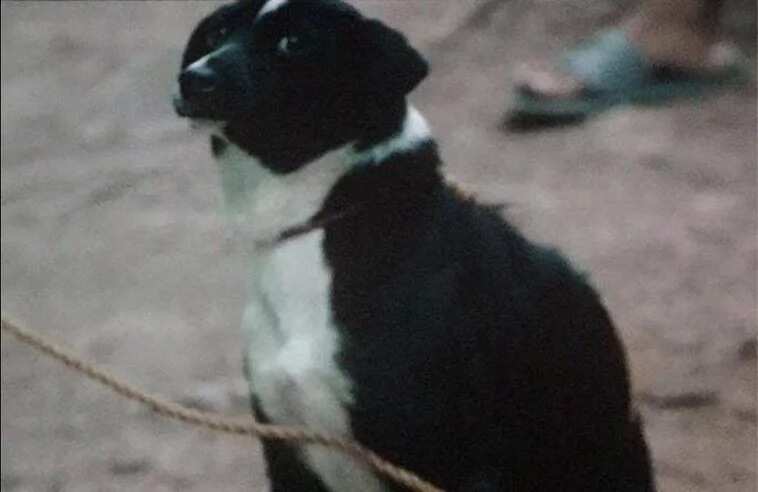 READ ALSO: This shocking case of animal abuse will bring tears to your eyes
I postponed making this statement at the request of one of the production members. They said if I can just wait until the meeting with the MMFF Committee and PAWS. That I did, in good faith that they may finally admit the truth. But their heinously fabricated statement disgusted me. So here I am. I am not afraid of losing work. I was just afraid that this incident might take the focus away from the real mission of the film. But that's not my doing, is it?
If anybody has seen the trailer of Oro, Kapitana says these words, 'Nawalan ba kayo ng dila at wala man lang isa sa inyong nakapagsalita? Wala man lang nagreklamo sa inyo?'
I say no. That's why I am making a stand. Now I ask the twenty or so people on the island who were there and bore witness to the dog's murder. Asan na po ang mga dila niyo?
PS: This was the helpless dog who was killed. You see the fear in his eyes? It's real. Photo credit to Ms. Anna Cabrera of PAWS
#ORO #KulayDugoAngKulayGinto #Justice"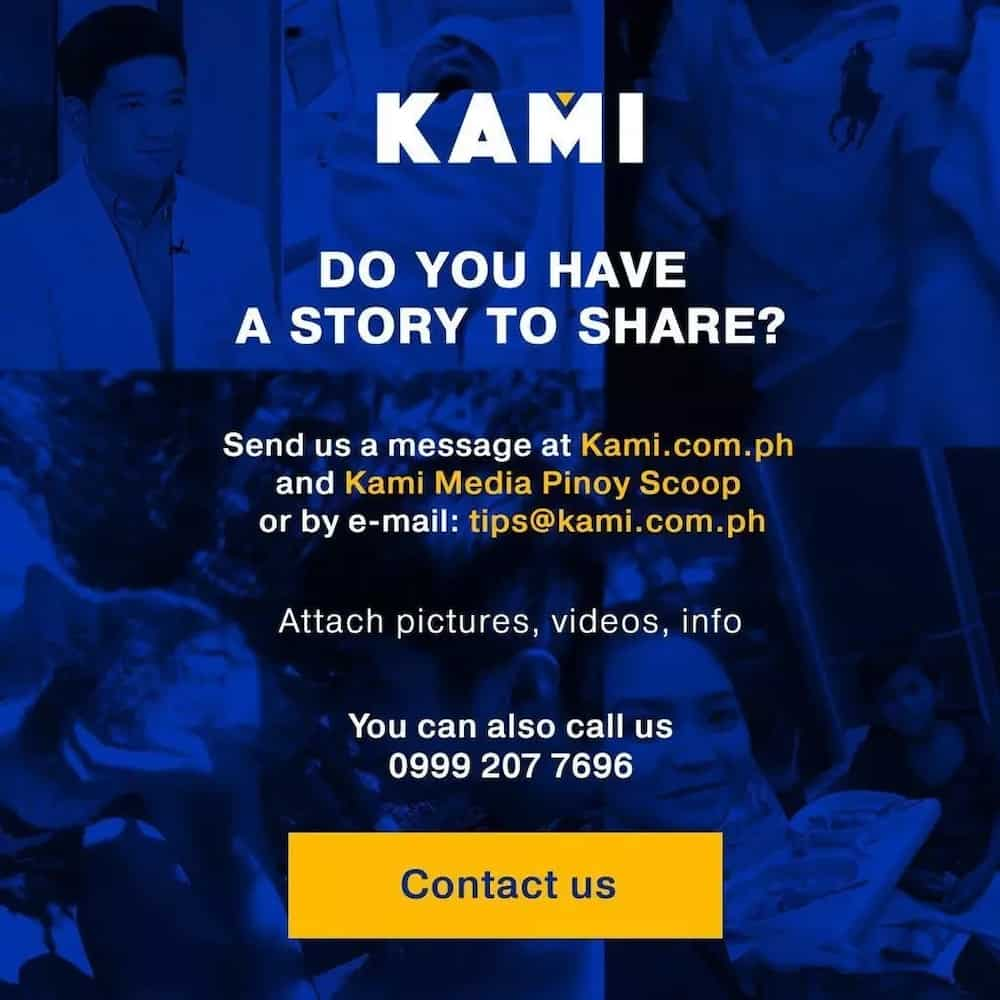 READ ALSO: MMFF films to be shown in 10 SM cinemas until January 7
Source: KAMI.com.gh