His wife left him with 5 children – when he found her medicine box everything became clear
- This young couple's love and happiness was destroyed by darkness
- Life changed for them in a matter of seconds
- Everything turned horribly wrong right after the wife gave birth to triplets
This touching story gives a big lesson on how unpredictable life can be. Kessy and Joey were a couple who fell deeply in love. They had met in 2004 at work, and got engaged two years later.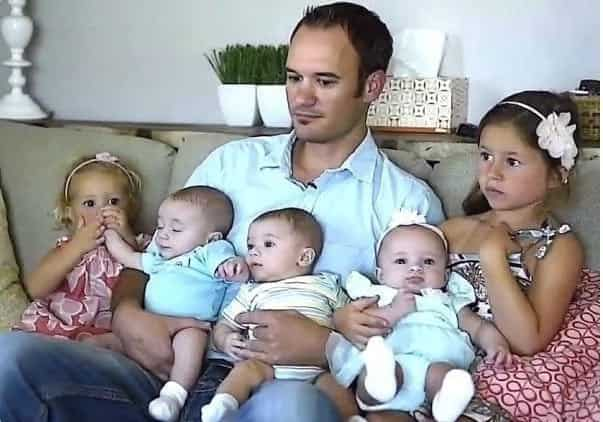 They had two girls soon after getting married, but felt they could manage another child into their loving family. In 2015 Kessy found out she was pregnant again. But after visiting the doctor she and Joey were in for a big surprise: they were expecting triplets!
Kessy was diagnosed with a blood clot in one of her lungs, which is a common condition in pregnant women. Apart from this complication, everything else went well, and she delivered two boys and a girl without any problem. They now had five children under the age of seven at home!

However, barely two days after arriving from the hospital, Kessy started having severe chest pains. She took some pills in order to help with the discomfort, but that decision turned out to be fatal.
Doctors don't recommend taking too many pills during pregnancy if the mother-to-be develops blood clots. But Kessy thought this warning was not pertinent AFTER giving birth. It turns out the danger remains for a while, until those blood clots can get reabsorbed by the same body.
Kessy died as a result of taking those painkillers.
Joey was left a widow barely a few days after the greatest happiness had invaded his home. He now is a single father of five.
Source: KAMI.com.gh