Surprised netizen shares video of Jesus in the sky
- A video of what appears to be an image of Jesus Christ appearing in the sky in broad day light has gone viral on social media
- The alleged image of Jesus Christ was seen on Christmas day, December 25, according to the netizen who uploaded the video
- December 25 is known for being the birth-date of Jesus Christ which is celebrated worldwide by believers
The world can be very mysterious.
While Science and Technology paved the way to giving out sound explanations when it comes to bizarre phenomenon, there are questions that are left unanswered.
In one of his books, Dan Brown explained why this is the case.
READ ALSO: Sweet gay couple breaks social media with love sealed with magical kisss in viral video clip
One of the characters argued that Science and Religion are not enemies. It's just that Science is too young to understand.
This is why even in Philippine provinces, traditions and cultures which to an extent glorify mythical beings and powerful creatures still hold so much water.
It is different however, if you have a symbol as powerful as Jesus Christ making his presence felt. Take this story for example.
READ ALSO: Netizen shares moving 'change is coming' post to praise President DU30
A video of what appears to be an image of Jesus Christ appearing in the sky in broad day light has gone viral on social media.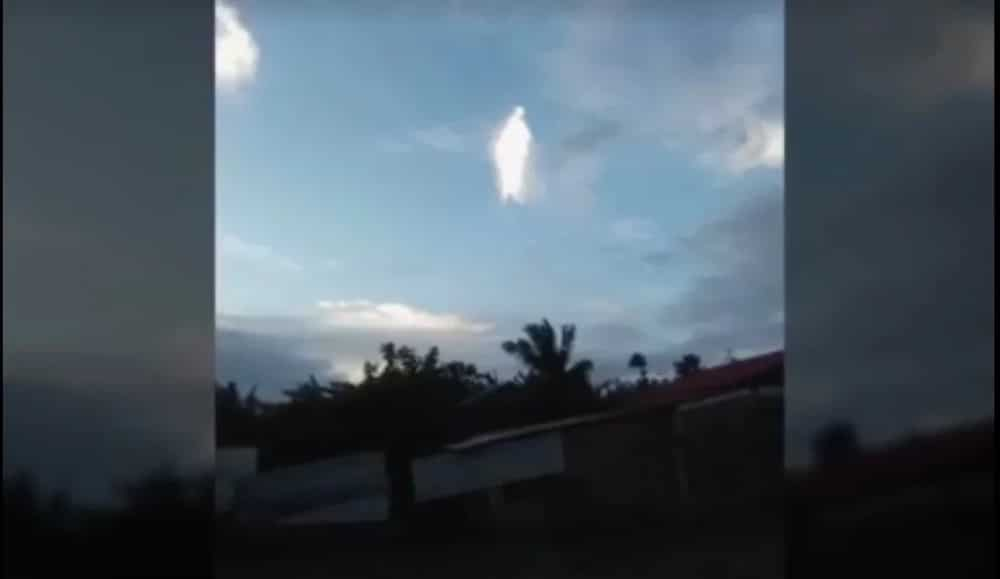 The alleged image of Jesus Christ was seen on Christmas day, December 25, according to the netizen who uploaded the video.
December 25 is known for being the birth-date of Jesus Christ which is celebrated worldwide by believers.
READ ALSO: Enraged netizen recalls violent encounter with aggressive group in viral post
Source: KAMI.com.gh