Singer Jimmy Bondoc lambasts Inquirer.net in viral social media post
- A Facebook post of popular singer Jimmy Bondoc criticizing news website Inquirer.net has gone viral recently
- The post features the celebrity lambasting the news website for biased and unethical reporting
- The post has been shared by netizens expressing various reactions with the singer's sentiment
No matter who you are, you'll always have the ability to air what you what to say.
In any democracy, the ability of individuals to express what they feel about a particular matter is guaranteed.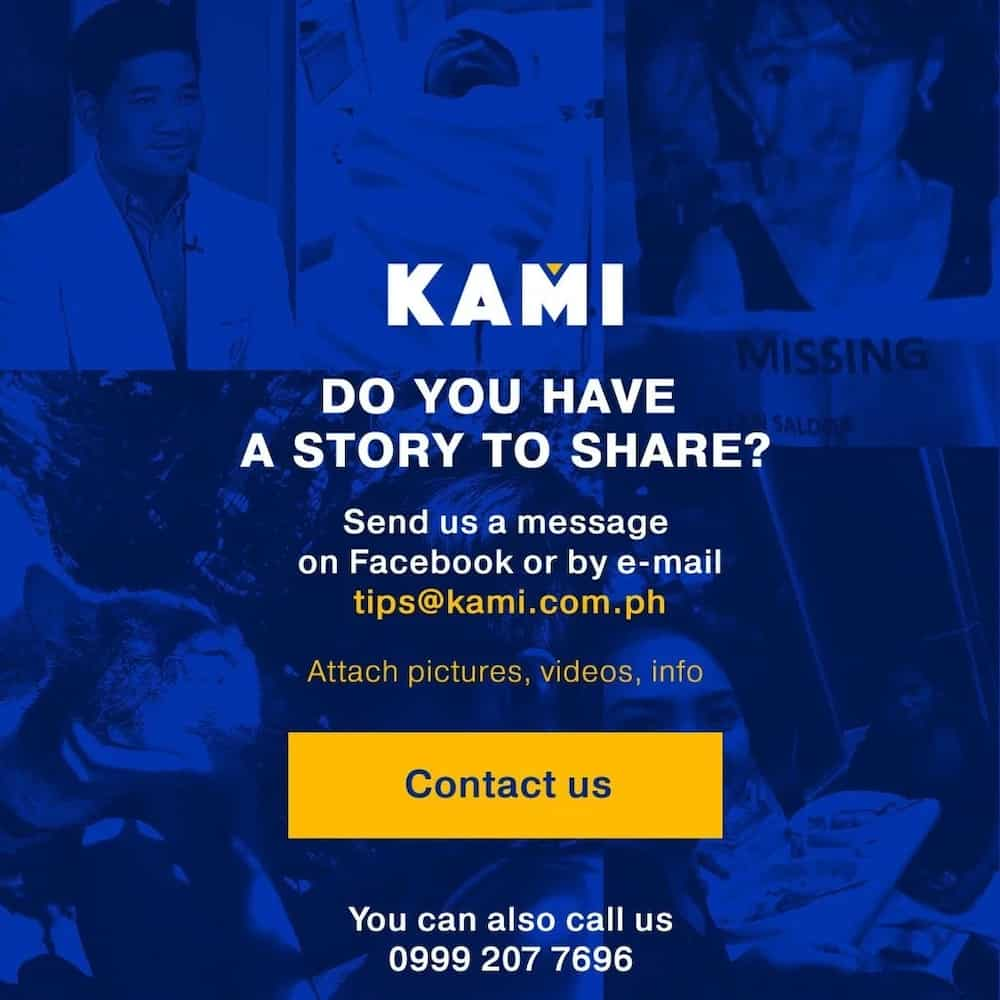 This idea is reinforced by the presence of tools like social media which would allow people to share their thoughts.
READ ALSO: Viral Pinay caught using super sharp chin to cut paper into two in epic video
Social media accounts have also served as a platform for celebrities to humanize themselves.
It has also been used to directly communicate to fans who are always on the go about the latest updates about their idols.
But more than anything else, it's also used for political participation. Take this story for example.
READ ALSO: Young gay singers in Tacloban shares powerful cover of 'Sana Ngayong Pasko' in viral video
A Facebook post of popular singer Jimmy Bondoc criticizing news website Inquirer.net has gone viral recently.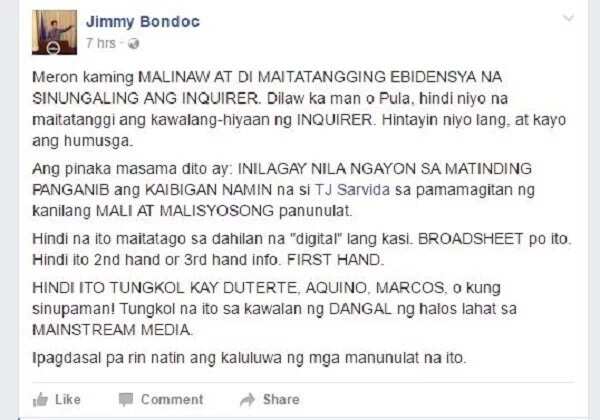 The post features the celebrity lambasting the news website for biased and unethical reporting.
The post has been shared by netizens expressing various reactions with the singer's sentiment.
READ ALSO: Netizen shares video of fat man kicking his friend's butt to knock him down in viral video
Source: KAMI.com.gh