Old woman from Quezon is siblings with a snake
- KAMI learned from ABS-CBN that an old woman from Quezon has an extraordinary twin sibling which is a snake
- Lola Conchita is also known for her healing powers for those bitten by animals
- Residents go to Lola Conchita especially those bitten by a snake
Lola Conchita of Macalelon, Quezon is famous in her town and in the other neighboring towns because of her healing powers for those who get bitten by animals, especially if bitten by a snake.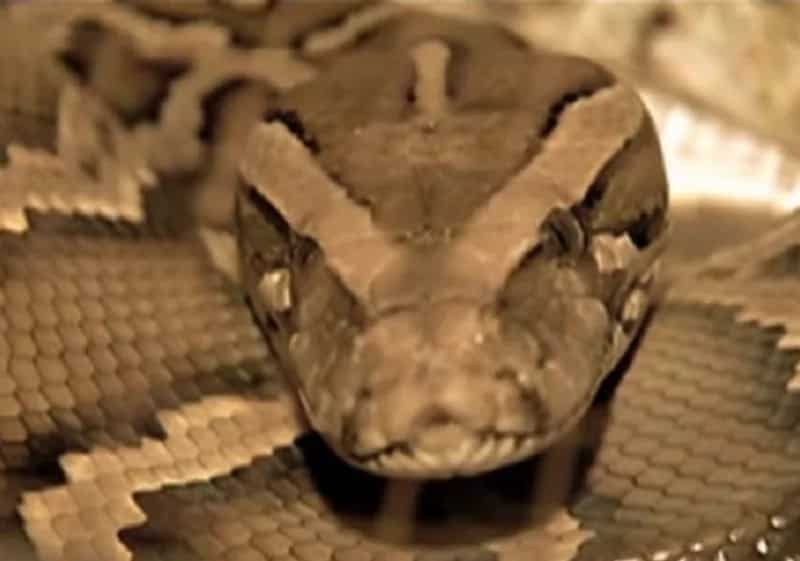 According to Kapitan Epitacio Ayangco of Barangay Olongtao Ibaba, Macalelon, Quezon, Lola Conchita almost brought back someone from the dead when a resident was bitten by a snake.
READ ALSO: Ellie poses with Lolo Erap in a photo
"Nakahulalo na, para nang patay. Pero nung dalhin nga kay Aling Conching at sinipsip niya yung kamandag ay nabuhay po. Kaya parang nagtataka sila na talagang may kapangyarihan o may bisa yung kaniyang panggagamot," said Kapitan Ayangco.
(The resident was just lying down, as if it was dead. But when they brought him to Aling Conching and she sipped the venom of the snake, the man was brought back to life; which is why they wer wondering if she really has powers or she is just good at healing.)
Little did they know that Lola Conching was born in April 1915 in Dolores, Eastern Samar, and she has a twin sibling which is a snake.
READ ALSO: 8 haunted places in the Philippines that will give you the instant creeps
As narrated by Lola Conching's daughter, when Lola Conching was born, there was a white snake that came out from her mother's womb. The snake was wasked to be thrown away by her grandmother but her grandfather kept it because it was believed to bring luck.
Lola Conching said that her mother was fond of snakes when she was still pregnant of her.
"Pag nakakita ng maliit na ahas, makahuli, illaagay sa maliit na garapon, kaya siguro siya nagkaanak ng ahas," narrated Lola Conching.
READ ALSO: Jeepney in Tacloban became favorite spot of lost spirits
(When she sees a snake, she would catch it and put it inside a jar. Maybe that's why she got pregnant of a snake.)
From time to time, Lola Conching's family would be visited by snakes and when her husband threatens to kill them, Lola Conching would stop him because according to her the snakes are her grandchildren.
Watch the video below and tell us if you believe Lola Conchita's story!

Source: KAMI.com.gh