Incredible aboriginal mechanics bring a totally destroyed car back to life with junk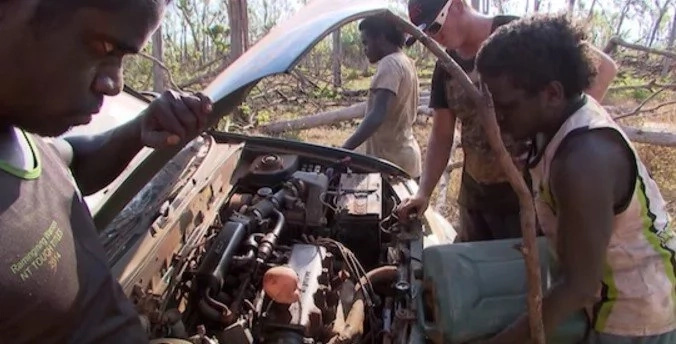 - In an incredible video a group of aboriginals manage to fix a totally destroyed and long abondoned car with pieces of garbage and mismatching car parts
- Dollheads, a baby trolley and even an axe go into making the car run
- The video of their incredible skill is going viral across the internet as people are falling in love with the ingenious bush mechanics
Where there's a will there's a way.
A small ragtag group of aboriginal bush mechanics and some white guy bring back a totally destroyed rusty shitbox back to life with pieces of junk they found lying around.
Their profound repair skills seem like dieselpunk magic straight from the post-apocalyptic wastelands of Mad Max.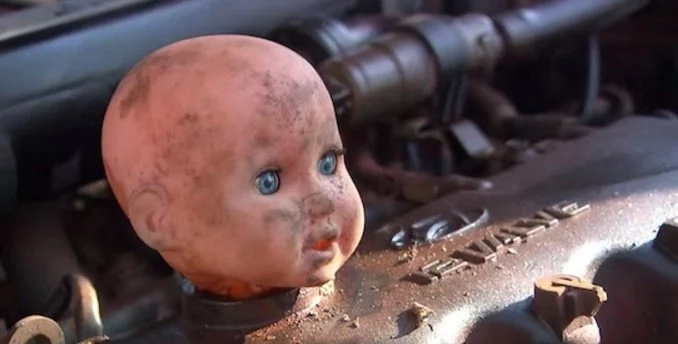 READ ALSO: A mom shaves her screaming daughter's head for making fun of a cancer patient
By scavenging spare parts out of pieces of garbage and destroyed cars they manage to put together something resembling a Frankenstein Hyundai.
When one of the mechanics tells them that "Fuel is on empty" the only answer he gets is "Well, just make it full!"
Watch the video of them putting together a car most people would consider absolutely unsalvageable and riding it off into the sunset.
READ ALSO: Сrazy New Zealander kills octopuses by biting them between the eyes
READ ALSO: Hilarious footage of how these Russian guys drive to work
Source: KAMI.com.gh