Robber gang victimizes Baguio City students
- A Facebook page posted reports of the victims who claim that they have been robbed by a group of young people in Baguio City
- One victim shared that her pouch containing cash and cards was stolen by two girls while she was walking
- Another victim confessed that she was threatened by membersof the group with a knife and even pulled her hair in public
A Facebook group posted photos of reports from students, complaining about a group of young robbers who allegedly picked their bags and pockets and even threatening them with a bladed object.
According to one of the reports, the gang composed of 6 persons with 4 girls and two boys operate around the main campus of Saint Louis University in Baguio City.
The netizen who posted the report on Facebook shared that at around 6 p.m., September 30, she was victimized by the gang who robbed her pouch. According to her, all her cash and cards were there and nothing was left of her money.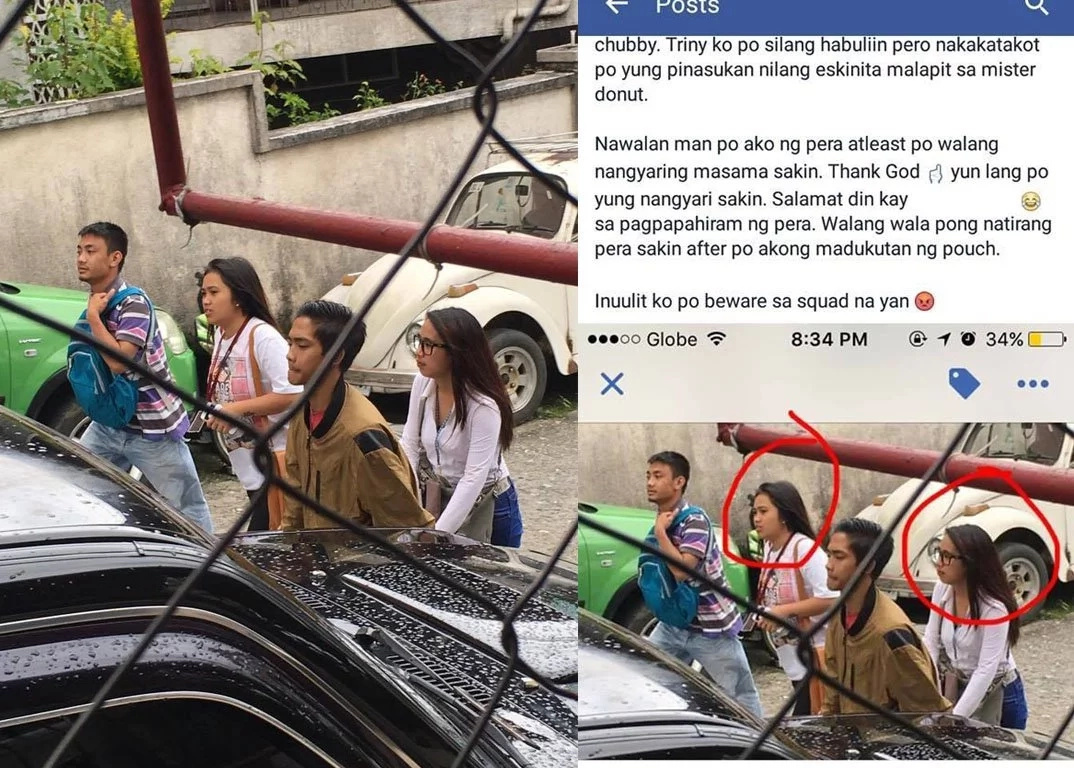 READ ALSO: Woman with gun open fires on robbers
She elaborated what happened and said that she was walking along the sidewalk of Notre Dame Hospital when two girls oddly pressed her in between them. She then felt that her bag was being opened. Next thing she knew was her pouch was gone.
Another victim shared that she was able to escape from the group but they threatened her with a knife. According to her, she was cornered in front of Gate 4 and found her bag unzipped. She did not say a word and zipped her bag but two girls made a commotion, accusing her of robbing when she was the one who was robbed.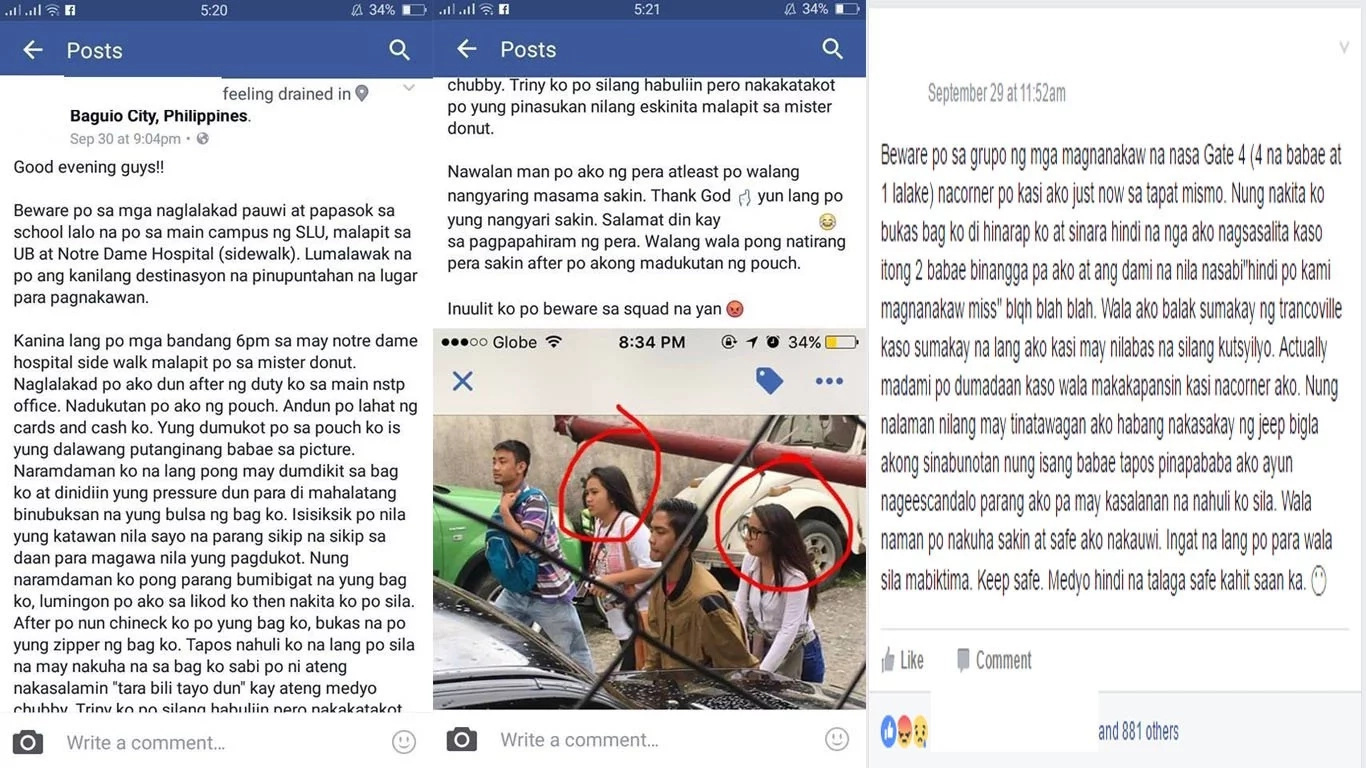 When the victim boarded a jeepney and was talking to someone over the phone, oneofthe robbers pulled her hair and told her to get out, making another scene.
READ ALSO: Wounded gays catches friends having pot session
The victims posted the photos of the group on social media and advised people around the area to be more cautious in their surroundings.
READ ALSO: Police harasses arrested man
Source: KAMI.com.gh