Chinese mystic can tell the future by touching women's breasts
- A fortune teller from China claims he can see teh future by touching a woman's breasts
- Footage captures the moment the charlatan is groping a woman's breasts and making a face as if he is peering into her future
- The fortune teller since then has been laughed at and criticized on Chinese social networks 
This Chinese fortune teller claims that he can predict the future by touching women's breasts!
In the short video we see an elderly man groping a woman's breast as she sits with her chin in her hand. The man appears bored and it seems he doesn't see anything interesting in the woman's future.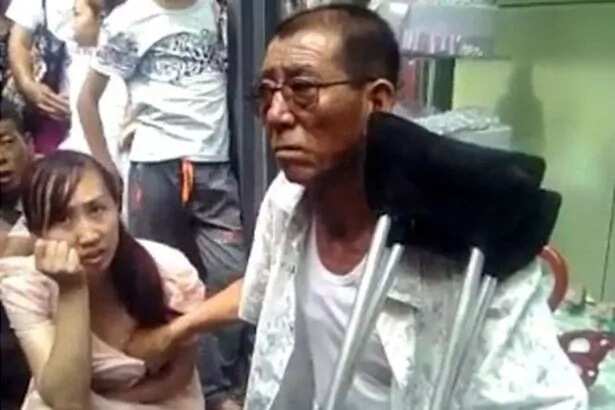 READ ALSO: Сhinese woman distracted by phone runs over 3 kids
Bystanders are shocked by the weird scene and many whip out their cameras to capture this strange moment.
Since the video of this kinky charlatan has been posted online there has been much laughter on Chinese social media. One man commented that he must face trouble in finding customers.
READ ALSO: A 300 year old body of a child saint opens her eyes in this video 
READ ALSO: Death from above: bricks fall on top of chinese cafe-goers
Source: KAMI.com.gh