Makdum's family says Matobato's claims are erroneous
- Edgar Matobato, a self-confessed member of the Davao Death Squad (DDS), appeared as a witness at the Senate hearing on extrajudicial killings last week 
- Matobato said that one of the targets he had killed was Sali Makdum, an international terrorist who also happens to be his neighbor 
- Makdum's family declared that Matobato's allegations were false and the people who lived around him claimed that he was a troublemaker
Since the name Sali Makdum came out of Edgar Matobato's lips, people have continuously searched if he is what the witness claimed to be.
Matobato, who was the witness on last Thursday's Senate hearing on extrajudicial killings, said that Makdum was one of the suspected criminals he killed when he was still a member of the so-called Davao Death Squad (DDS).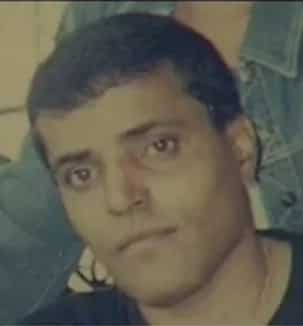 Makdum, according to the witness, was an international terrorist. However, his name did not come up when Senator Panfilo Lacson researched him on Google during the hearing. Others followed but the result was still the same - Sali Makdum does not exist.
READ ALSO: Witness reveals ruthless Duterte masterminded De Lima ambush in 2009
Despite the futile attempts to give an identity to the killed target, Matobato is joined by others who believe that Makdum is in fact, a real person.
The family of Makdum, who lives in Samal Island, Davao del Norte, was interviewed by CNN Philippines regarding what they thought of Matobato's statements. Not only did they refute his claims, other people who knew them both said that the self-confessed DDS member is a troublemaker.
According to Ilona Geramil, who happens to be one of Matobato's victims, the man boasted on being a member of President Rodrigo Duterte's not-so-secret organization. She, along with others who saw him in the area, was afraid of the guns he brought and showed off.
READ ALSO: Repentant DDS member reveals Duterte's secret atrocities
Aside from proudly proclaiming his DDS membership, Matobato was also known for his side jobs - buying and selling land and acting as a bodyguard to a local politician.
On the other hand, Makdum seemed like a foreigner who settled in Philippine land - he was a Turkish national who had a common-law wife and a child in the said island.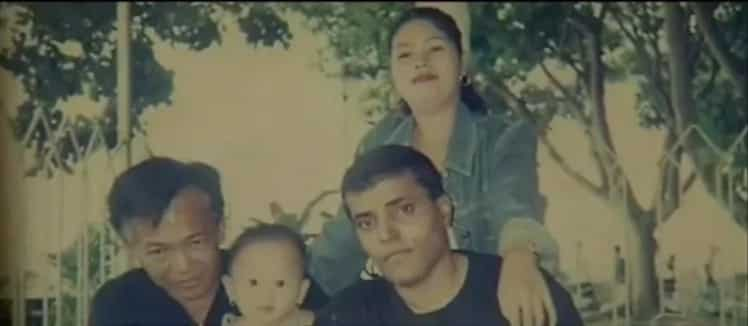 Despite their contrasting images, there are two things that link them both: they are neighbors and their wives are cousins.
READ ALSO: 'Davao Death Squad member' links Paolo Duterte to violent murders, drug use
Lydia Marquez, Makdum's mother-in-law, said that Matobato's sideline has led to her son-in-law's unlikely death.
Marquez disclosed that Makdum agreed to buy the land Matobato had offered him. He had already prepared the money and the two met at Matobato's favorite eatery to conduct their business. This is where Marquez thought that it had been a set-up for her son-in-law's demise.
"They ordered coffee but before they got served, Matobato's companions arrived. There were about 7 of them. Turko [one of Makdum's nicknames] looked afraid and he said 'Gar.' Edgar said, 'Don't be afraid; just go with them.' There was an L300 van down there," she shared.
READ ALSO: Kalokohan! Malacañang says no way Duterte ordered brutal mosque bombing
After the supposed transaction, Makdum's wife filed a complaint to which investigators responded by coming over to their house. The presence of authorities was not easily accepted by Matobato's wife, who told Makdum's family not to cooperate with them.
"The Criminal Investigation and Detection Group (CIDG) came here. He [Matobato] told my husband, 'Do not testify because you'll be ruined'," Marquez said.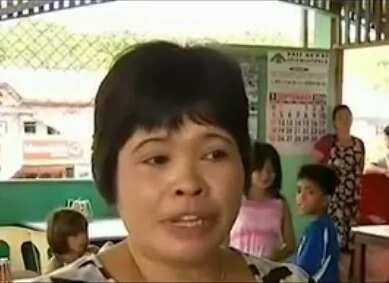 Makdum's family has not received the justice they deserve for losing someone important to them, and Matobato's claims have ruined the chance that they might finally get it.
READ ALSO: Furious Paolo Duterte, President's sister deny wild allegations of 'DDS member'
Source: KAMI.com.gh