6 remarkable differences of JaDine vs KathNiel
- JaDine and KathNiel were undoubtedly two of the biggest love teams in the country for various reasons
- While they were both admired by Filipinos, they have remarkable differences that made them unique from one another
- Starting from their journey as a love team and their career choices, both took different paths that ultimately led to warm reception from the fans
The fascination of the Filipinos for any concept of love has been passed through generations. It's an element which has always been present in a country where love teams bring millions of pesos in revenue every time they stand next to each other.
Two of them are included in ABS-CBN's roster namely JaDine and KathNiel. The former is a moniker for James Reid and Nadine Lustre, While KathNiel is for Kathryn Bernardo and Daniel Padilla.
Their big fan bases made them socially relevant and a perfect candidate for advertisements that target trendy pairings in the entertainment industry.
Even though they're on the same side of the fence, let us list different aspects which differentiate two of the most sought out love teams.
READ ALSO: Fearful Vilma Santos expresses concern over notorious showbiz drug list
1. Their humble beginnings
JADINE: James Reid easily caught the hearts of viewers when he won in the reality show, 'Pinoy Big Brother.' His indefinite hiatus was halted when he was officially handled by Viva Entertainment in 2012 as an actor and a recording artist.
From being the face of numerous print and TV commercials to becoming an outstanding member of a defunct girl group, Nadine Lustre made it clear that she wanted to be in the entertainment industry at a very young age. After being partnered with different actors, her team up with James Reid launched off her soaring career.
KATHNIEL: The remake of one of the most iconic Filipino teleserye, 'Mara Clara' was entrusted to the hands of the Star Magic talent, Kathryn Bernardo. She started acting at an early age and was commended for her remarkable role in 'Magkaribal.'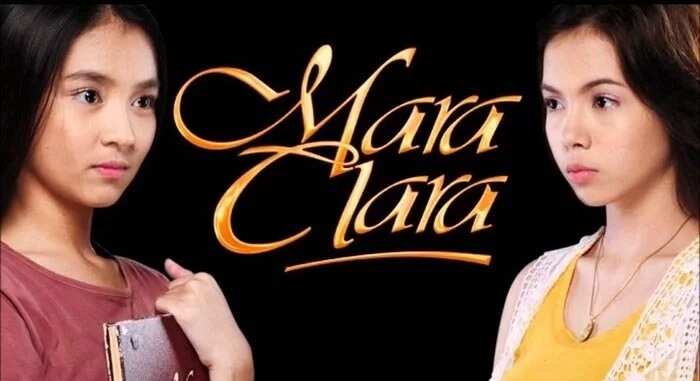 Being a member of a known family in the entertainment industry, it was a no-brainer that Daniel Padilla would make it big. Everyone was fixated on the newest member of the clan who replaced Albie Casiño's role as the love interest of Bernardo in the youth oriented show, 'Growing Up.' 
READ ALSO: #Counterflow: Reckless driver causes violent multi-car crash in Las Piñas
2. Their management
JADINE: Both were handled by Viva Entertainment under the wing of its founder Vicente 'Vic' del Rosario, Jr. The agency is also in charge of other outstanding artists like Sarah Geronimo, Anne Curtis, Bella Padilla, and more. Their singing careers were also handled by the record label, Viva Records.
KATHNIEL: Aside from being exclusive ABS-CBN's artists, Padilla and Bernardo have been with Star Magic throughout their careers. Their singing careers were also launched by Star Music which is operated by the conglomerate ABS-CBN Corporation.
READ ALSO: 19 times Solenn Heusaff's husband proves to be the perfect funny guy
3. Career Path
JADINE: Before testing out the waters in television, the pair successfully top billed the 2012 hit, 'Diary ng Panget.' The loveteam's approach of tackling a movie as their first project was commended by a lot of critics. The pair's overwhelming chemistry was undeniable during their successful show, 'On The Wings of Love.'
KATHNIEL: ABS-CBN was banking on the Kathryn Bernardo and Albie Casiño until the latter has to be replaced by the newcomer Padilla. In the end, it turned out to be a good decision since it launched the now 5-year old love team. The longevity of the two is a feat which hasn't been achieved by a lot of pairs in the entertainment industry.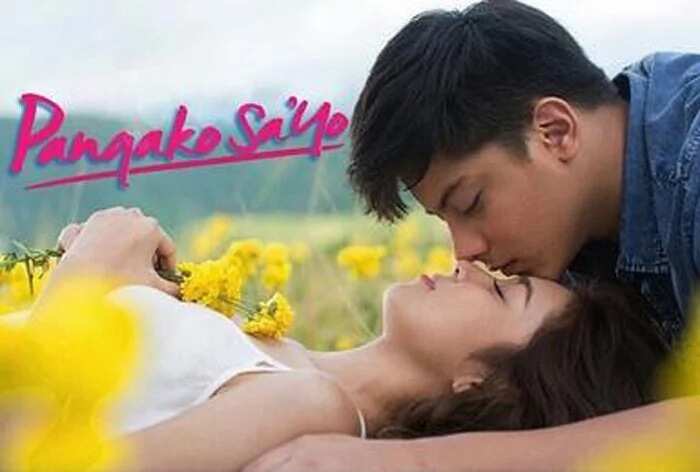 READ ALSO: Kim Chiu dismisses anticipated reunion with Gerald Anderson for new teleserye
4. Projects they take
JADINE: As early as their first project, #TeamReal wasn't afraid to go from sweet to daring in a matter of seconds. Given their ages as well, both Reid and Lustre didn't have a problem shooting their kissing and tastefully shot sexy scenes. In their latest project, 'Till' I Met You,' they continue showing their courage by tackling a show about homosexuality.
KATHNIEL: The duo and their reel relationship grew right before the viewers' eyes. From their youth-oriented show, up to their hit series 'Got To Believe,' it was unquestionable that the pair brings out the best in each other. However, the nature of their projects took a turn when they starred as Yna and Angelo in 'Pangako Sa'Yo' where both of their maturity as actors was noticed by everyone.
READ ALSO: Estrada gets rid of gasoline-run trikes in Manila City
5. Individual projects
JADINE: Since Lustre has already been a member of a girl group and Reid displayed his singing prowess in 'Pinoy Big Brother,' an album came easily for the two. Their appeal also made them bank one advertisement right after the other. Both as a love team and an individual, they're staples on commercials nowadays.
Recently, the couple also launched a book entitled 'Team Real.' The best-seller tackled the love team's journey as a reel and real couple.
KATHNIEL: While producing high-rating television shows and blockbuster movies, Padilla ventured as a recording singer. Given his success, he had a series of sold-out concerts every year. A recording album came at a later time for his partner, Bernardo who launched her singing career in 2014. However, the actress didn't stop there and released a best-seller book of her own. The pair was also visible as brand ambassadors.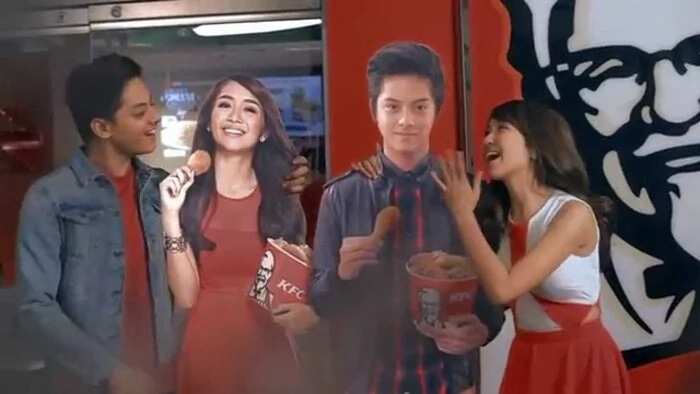 READ ALSO: Todo na to! Rufa Mae Quinto claims being pregnant at 38 is a miracle
6. Real status
JADINE: At first, the two frequently denied their involvement in real life. They've consistently insisted on their friendship but some issues were raised when Reid was seen numerous times with different girls. They kept mum and were even documented arguing during a movie screening in November of 2015. However, during their 'JaDine in Love' concert, Reid professed his love for his current reel and real life partner. Hence, the birth of their name #TeamReal.
KATHNIEL: From friends to an adorable pair who admitted that they were in a mutual understanding, everyone was rooting for KathNiel to end up as a real life couple. Even if the both of them refused to put a label into their relationship, their actions in front and behind the cameras are enough for everyone to know how much they cared for each other.
READ ALSO: This girl knocks a guy out cold for pulling on her ponytail
While JaDine has an ongoing teleserye directed by Antoinette Jadaone, KathNiel's latest movie is being shown nationwide. 'Barcelona: A Love Untold' was directed by Olivia Lamasan.
Source: KAMI.com.gh