Filipino paintings show unbelievably realistic everyday traffic scenes
- A normal photo that became viral online looks like a regular day in traffic but it's actually a painting
- This was painted using watercolors by Erwin Mallari, a Filipino painter
- He also paints rural depicting everyday lives of Filipinos in his area
On social media, a photo of a normal day in Philippine traffic has become viral. It looks like your everyday commute in EDSA where you stuck for hours during rush hour. It certainly isn't something worth taking a second look at, so why has this become viral?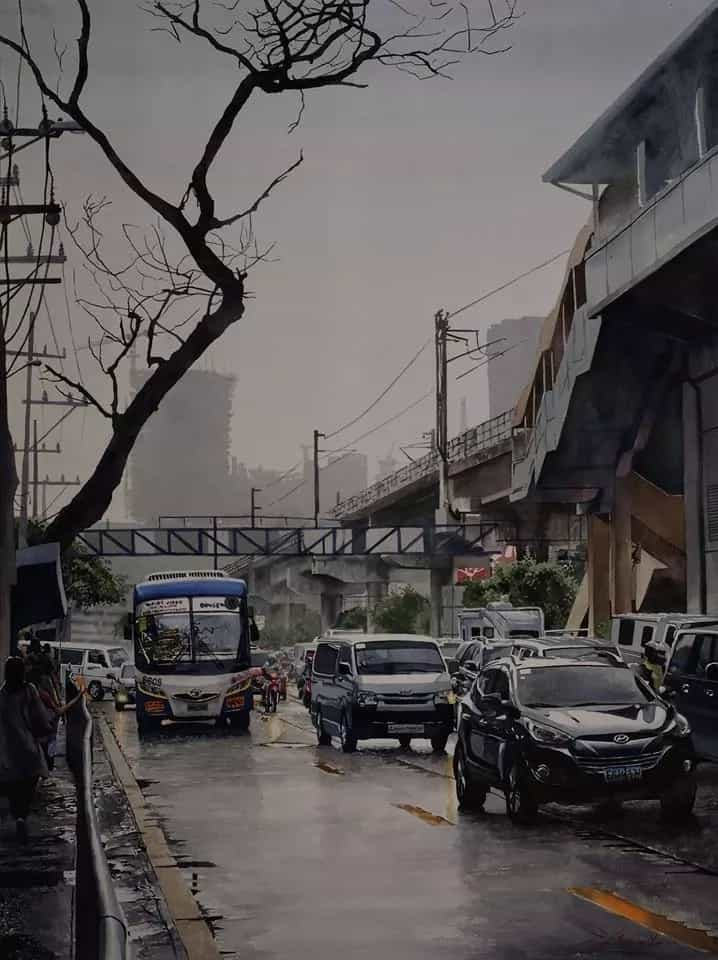 Well, if you did take a second look, you'll notice that it's not a photograph but a painting!
Erwin Mallari, the Filipino painter who painted this masterpiece, scanned his work and shared it on Guhit Pinas Facebook page. It garnered 8 thousand likes, 8 hundred shares, and tons of praises and compliments from fellow Filipinos.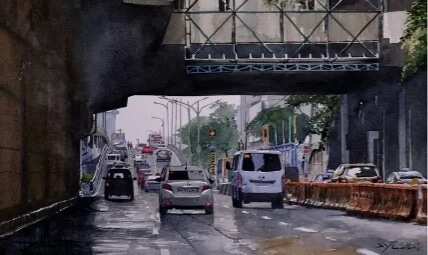 READ ALSO: Its more FUN in the Philippines: Famous HUGOT lines every Filipino commuters can relate to
Mallari used watercolors to paint "Fly over," which is an interesting material to use. These days, people have been using watercolors for their leisure and as a hobby. They've been painting beautiful flowers, people, and other gorgeous subjects so it is rather intriguing that Mallari used the most trendy art material but instead focused on the urban side of Metro Manila.
There have been lots of paintings in the olden times of farms, mountains, and other glorious landscapes by famous artists. Mallari made his own mark by turning the mundane and melancholic urbanization into a sight to behold.
It isn't a pleasant experience when we are in our cars or in a public transportation system along EDSA and we see the same places with lots of cars, pollution, and people. It makes us wonder when our country will ever be rid of traffic and if the Philippines will even progress. Seeing these paintings by Mallari, however, brings us a new sense of hope and delight. They don't bring back memories of lost time and wasted energy, but instead a wave of nostalgia, Filipino pride, and a sense of better things to come.
READ ALSO: Everyone can now go home safely; thanks to these cops
His watercolor technique and style gives off a realistic vibe. You would mistake his paintings as photographs of real life.
Mallari's urban paintings always have a bridge in the middle with various vehicles both private and public in it as well. Can you guess where these places were based on?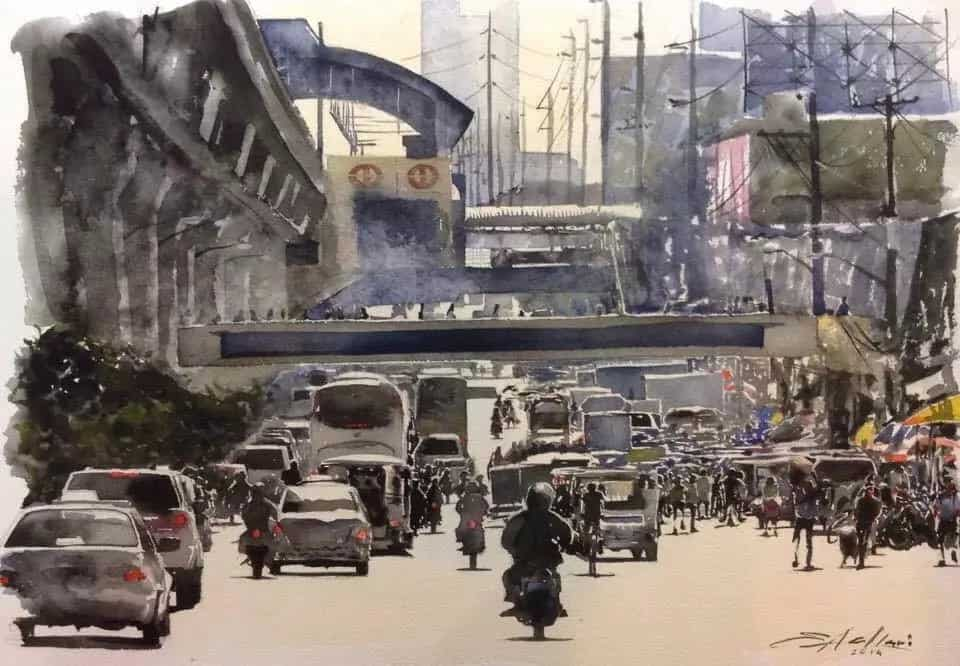 READ ALSO: Five mysterious events in the Philippines that are yet to be solved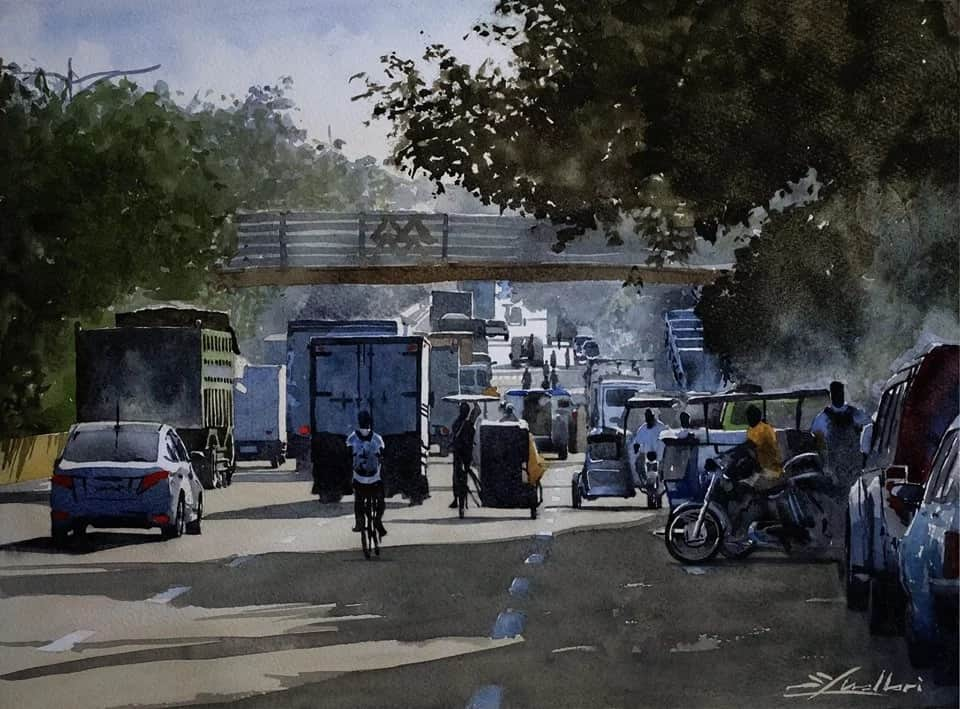 He also paints and focuses on people in rural areas. Mallari painted "Banlaw" and "Abot Katig" that depict the everyday lives of people in Navotas and Malabon, particularly men working in fish ports and kids playing along the coast.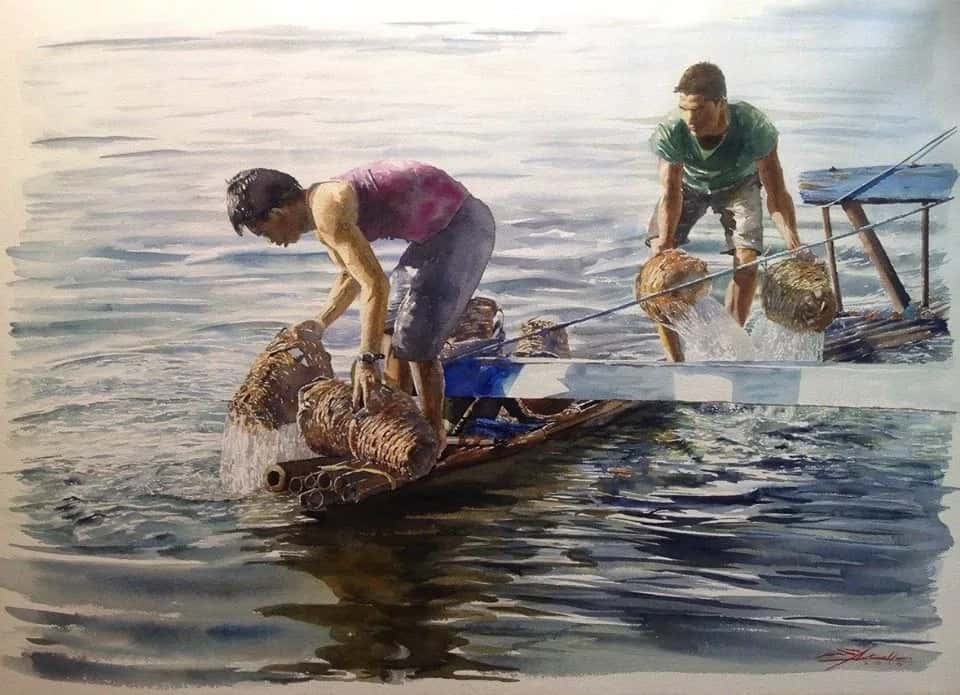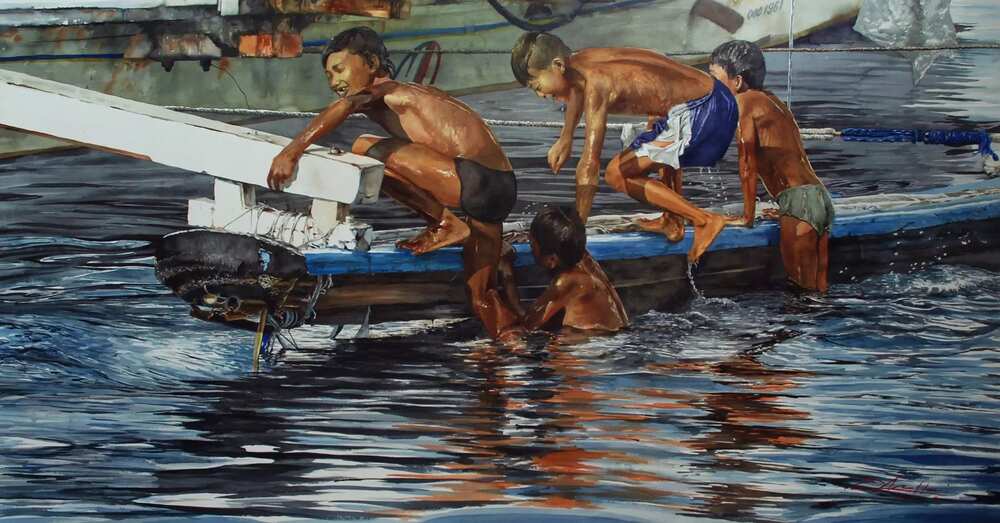 RELATED: WATCH: This real-life Walking dead imitation filmed on New York street will alarm you
Source: KAMI.com.gh