Filipina domestic helper rewarded by Arab family
- A video showing an OFW helper receiving expensive gifts from her foreign employers went viral
- The Filipina can be seen in the video crying and hugging her boss for appreciating her loyalty and hard work
- The employers gave an electronic gadget and a piece of jewelry to their Pinay helper
A video clip showing a Filipina domestic helper crying because of her appreciation for the gifts given to her by the Arab family she works for has touched the hearts of many netizens.
The video shows the Arab family members getting all excited to give their expensive gifts –an electronic gadget and jewelry – to their loyal OFW helper.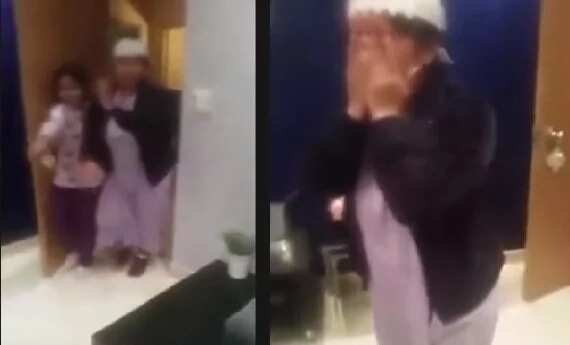 READ ALSO: Poor Batangas baby with anencephaly breaks hearts of emotional netizens
After the child enthusiastically called her, the Filipina playfully entered the room, not expecting that there are some gifts waiting for her inside.
Once she saw the family's reward for her kindness, loyalty and work ethic, the helper lost control of her emotions and started to break down and cry.
She can also be seen in the video hugging her boss tightly and even kissing her on the cheek to show her deep appreciation.
The deep bond between the helper and her employers has touched the hearts of many Pinoys.
READ ALSO: Did 'human error' kill OFW in France's cruise ship mishap?
Some netizens commented that the video shows that not all domestic helpers are being mistreated by their bosses. There have been plenty of stories, news reports and video clips that have shown the abuses many domestic helpers have received at the hands of their foreign employers.
Several netizens also pointed out that the helper is crying not because she is materialistic, but because she appreciates the thoughtfulness, kindness, and respect given to her by her bosses.
"I think she's not crying only for the gifts but also for the appreciation and respect from her lady boss," an online user wrote.
SHARE this heartwarming video with your family and friends!
READ ALSO: Nakakaiyak : This girl's song for OFW mothers is the saddest thing I've ever seen
Source: KAMI.com.gh