John Cena arrives in Manila for WWE Live 2016
- Wrestler John Cena arrived in Manila a few hours ago
- Fans are freaking out on social media upon learning that he's here
- Cena will be part of WWE Live 2016 happening today at SM Mall of Asia Arena
Good news to wrestling fans all over the Philippines! John Cena just landed in the Philippines a few hours ago.
John Cena was spotted wearing a bright blue-checkered suit and a yellow-patterned tie. Bodyguards and airport security surround him while holding his stroller bag, going towards their destination.
Today, September 9, he will be appearing in the most-awaited World Wrestling Entertainment Live (WWE Live) 2016 happening in Manila. WWE Superstars such as tag team The New Day, Charlotte, Roman, Reigns, Sasha Banks, and many more wrestlers will be there.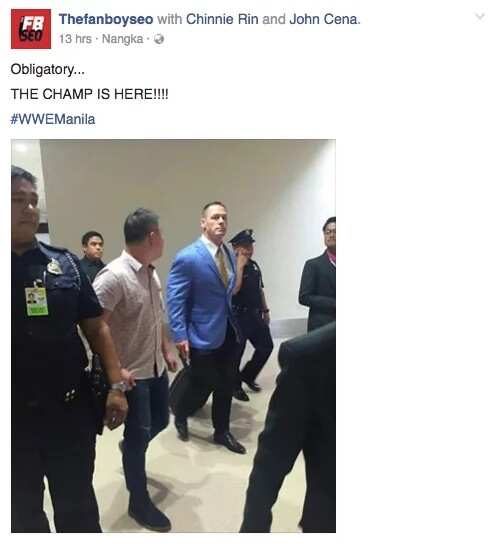 READ ALSO: CONFIRMED! John Cena will rock Manila at WWE Live!
Besides his wrestling skills, Cena was also widely known for his line: "You can't see me." As he is saying these words, he waves his hand in front of his face as he looks at his wrestling match.
Thefanboyseo Facebook page posted pictures of Cena that went immediately viral. It has been shared more than 6 thousand times, liked by 10 thousand people, with over a thousand comments.
Netizens played this "You can't see me" joke on Cena by leaving some funny comments on the pictures posted by Thefanboyseo.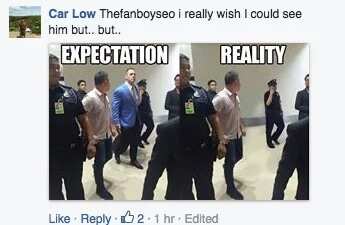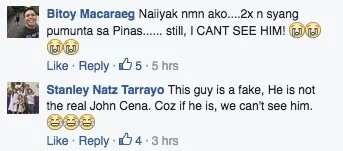 READ ALSO: Team Secret arrives in Manila
One fan questioned who's the Facebook page referring to as "#champ" and if it's the walking clothes?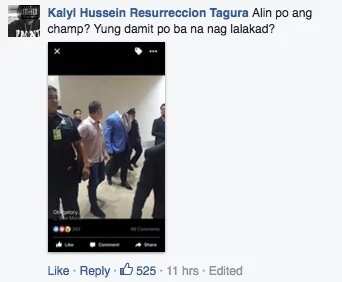 A netizen even edited out John Cena saying "sino dito?"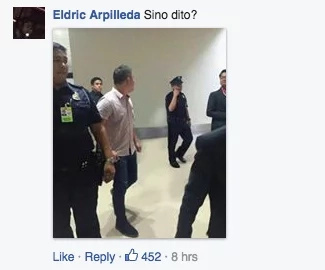 Facebook user Sam Reyes posted a funny comment saying that he was able to have a selfie with him.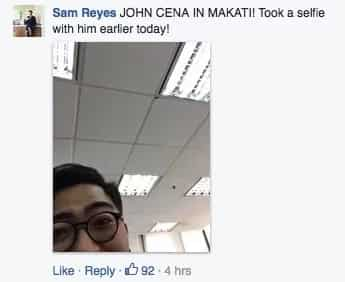 READ ALSO: Miss USA arrives in Ph; Why she is Pia's best friend
Here's a corny joke by Elton Cruz about John Cena being in a hospital.

But everyone is just generally excited to see him live in action!



John Cena is a 39-year-old professional wrestler who also dabbled into acting, rapping, and hosting. He started wrestling back in 1999 and has since then made a reputation for himself. His outfit of denim shorts and no top plus "You can't see me" line have made him memorable to WWE fans.
Source: KAMI.com.gh