Poor guy caught his girlfriend cheating and Snapchats it all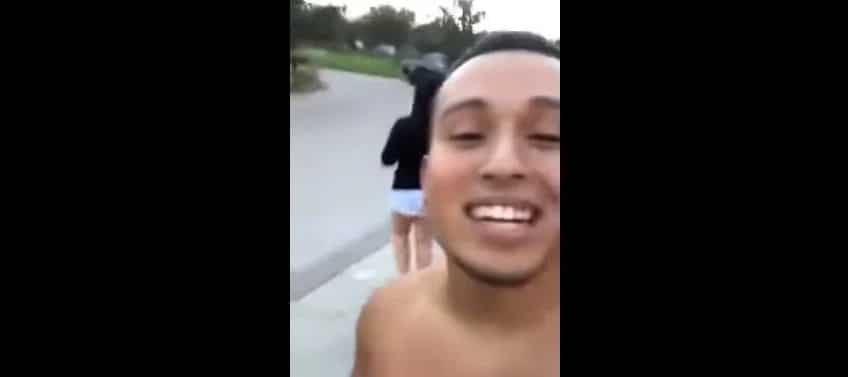 - This heartbroken man caught his girlfriend cheating on him so he decided to snapchat her 'shame'
- In the video the woman is walking away, as the cheated boyfriend walks behind her spewing profanities and acting tough
- But everybody on the internet saw through his fake laughter and machismo that the boyfriend was genuinely hurt
This poor chap caught his girlfriend in the act of cheating and so he decided to share the experience with everybody on his Snapchat.
As the "creature of love that can't be tamed" is walking away from him, he walks behind her, spewing profanities and acting tough.
The video went viral on the internet, where many felt genuinely sorry for the guy. It seems that the pain caused him to make a spur of the moment decision to upload the whole thing to Snapchat so he would seem still in control of the situation, but nobody was buying it.
READ ALSO: Play stupid games win stupid prizes: Steve-O breaks both legs
The cheated boyfriend tries to act tough, but we all notice that his voice is wobbly and it seems that in reality he's really holding back tears behind his fake laughs. Many users agreed that the heartbroken man probably cried in his car and ate icecream while watching Sex and the City.
It also seems his girlfriend was a single mother and he tells the next man to "take care of her son".
To make it worse he believes he is the "savage" and that he "got the last laugh."
READ ALSO: Big brother brutally beats man that tried to rape his little sister
READ ALSO: This reporter wrestled an alligator on live TV
Source: KAMI.com.gh