Ateneo de Davao introduces all-gender restrooms
- The Ateneo de Davao University (ADDU) issued a memorandum that makes all of its single comfort rooms open to all genders
- It was announced after a series of dialogues with the members of the LGBT community who raised various concerns during the discussions
- The modification was also the result of the school's efforts in upholding gender sensitivity in the campus
In an attempt to promote diversity and gender equality, the Ateneo de Davao University (ADDU) has introduced its all gender restrooms that have been installed all over the campus.
The single comfort rooms were part of the school's initiative to pay attention to the rising call for gender sensitivity from the Lesbian, Gay, Bisexual, Transgender (LGBT) community.
"ADDU is required to increase understanding and respect for the human needs and sensitivities of all. This would include administrators, teachers, students, and staff on all levels," ADDU president Fr. Joel Tabora, SJ said on a memo that was released on Wednesday, September 7.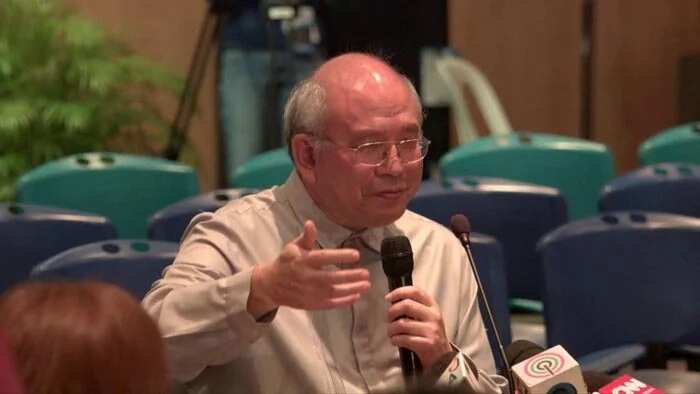 READ ALSO: Inday Sara threatens to resign as Mayor after quarrel with Duterte!
The mandate followed a series of dialogues Tabora had with the LGBT community in the university who raised several concerns. Aside from him, he also urged other members of the campus to take part in the dialogues – tasking the president of the Faculty Club at ADDU, Dr. Denden Ferolin, to get the ball rolling by initiating the discussion.
In addition, Tabora quipped that the university is 'committed to cultural transformation' that would aid in leaning the society to be more 'deeply accepting of diversity' which includes gender diversity.
"The dialogue, I pray, shall foster greater insight into and understanding of the LGBT community and the needs of other who interact with it, even as I already initiate certain changes in the management of our physical plant," Tabora included in the mandate.
READ ALSO: Davao Mayor Sara Duterte clarifies bank account for donations to blast victims
As for the LGBT community, they could not be any happier for the spark of change occurring in their campus.
Hadji Balajadia, assistant director of the Center of Psychological Extension and Research services, claimed that this was the product of their efforts on upholding equality regardless of one's sexual orientations.
"The academe as such has always been heteronormative and even with the presence of visible and hypervocal LGBT activists in ADDU," Balajadia said in a report made by the Sun Star.
READ ALSO: This elementary teacher in La Union sells drugs for unbelievable reasons
Although he was aware that the modification will ignite questions and negative remarks from some people, he remained positive on hoping that it will reorient various aspects on engaging with the LGBT community.
In 2012, Davao City's Sangguniang Panlungsod (SP) approved an order known as the "Anti-Discrimination Ordinance" that encourages its residents to promote equality and sensitivity towards members of the third sex, differently abled, and minority groups.
Source: KAMI.com.gh