Obama's daughter now pictured with a huge bong
– After several scandals Malia Obama was spotted near a massive bong at party
– It comes right after she was seen smoking at Chicago music festival and later wearing "Smoking kills" T-shirt
Few days ago Malia Obama was spotted at Philadelphia Made It In America festival wearing "Smoking Kills" T-Shirt.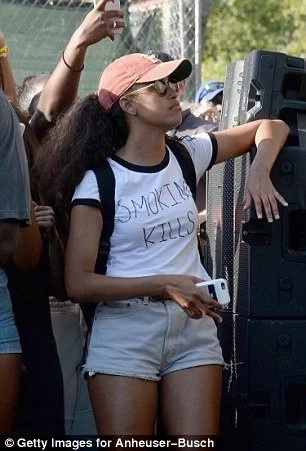 READ ALSO: Obama's daughter wears "Smoking kills" t-shirt after weed issue
It came soon after the scandalous video of her smoking something looked like a blunt on camera.
READ ALSO: Obama's daughter caught smoking marijuana on camera
Now the 18-year-old is wearing the same distinctive 'Smoking Kills' T-shirt that she was seen sporting at the Budweiser Made in America festival in Philadelphia that day.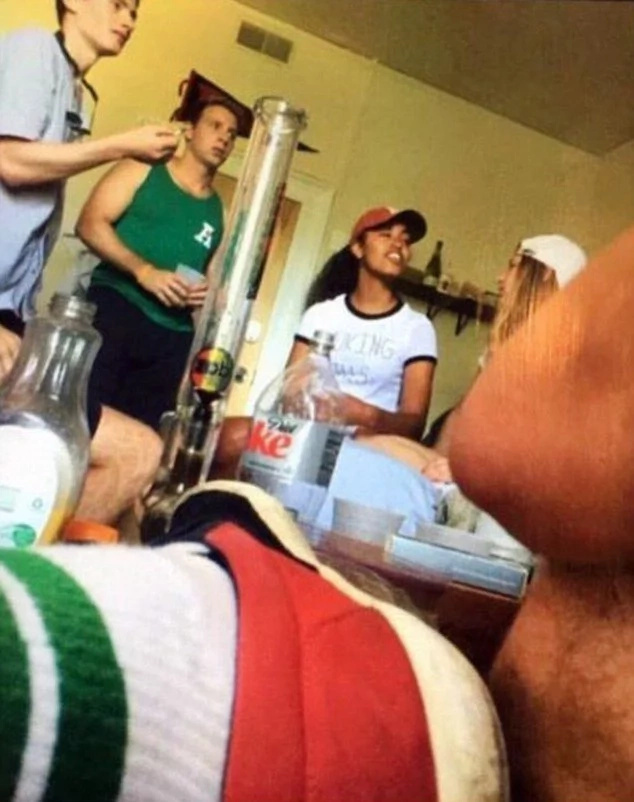 "Specifically, her image was not added or overplayed in any way to another image to create the final photo," famous photoshop expert Alan Barry told Radar Online. "That is, for better or worse, Malia Obama in the photo."
So maybe Malia would have another hard conversation with her father.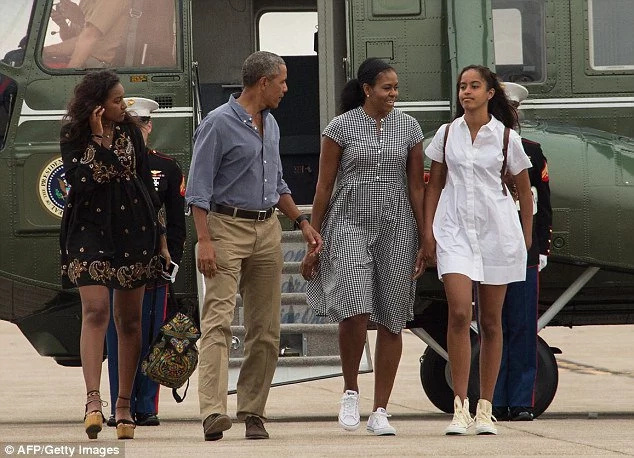 READ ALSO: President Obama's daughter twerks on camera
Source: KAMI.com.gh