Homeless man receives reward for returning a wallet
- After returning an expensive wallet containing a large amount of cash, a homeless man in Thailand was given the greatest rewards – a flat to live in and a new job
- Waralop who only has nine baht (20p) in his pocket could have fed himself with the money in his hand but, he chose to give it back to the owner
- Nitty Pongkriangyos, the owner of the wallet said what Waralop did "shows a good, honest person"
READ ALSO: Tatay Gilbert loses half of his FACE but he certainly never loses hope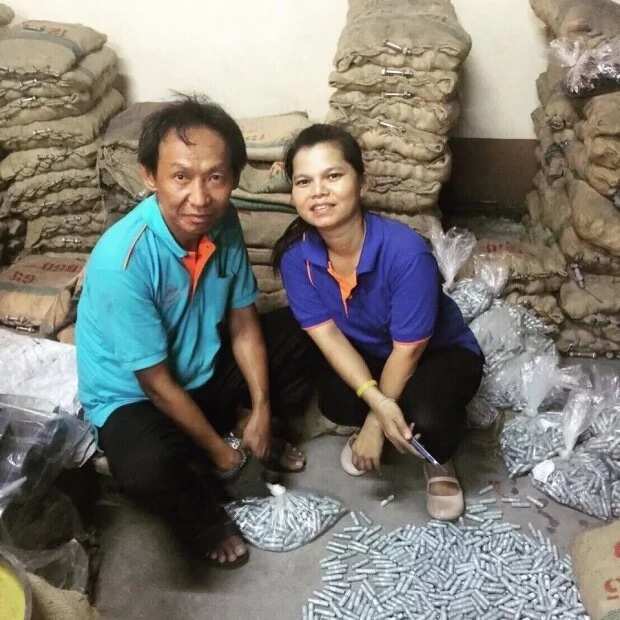 Remember the golden rule? Do unto others as you would have them do unto you.
A penniless and homeless man in Thailand was given a job and a place to live in after surrendering a wallet full of money.
Forty-four-year-old Waralop saw a brown Hermes wallet containing 20,000 baht (£440) and credit cards. Instead of keeping it, he headed to a local police station without reluctance and returned the expensive wallet with all the cash in it.
READ ALSO: Your heart will break when you find why this child carries bamboos from the mountain everyday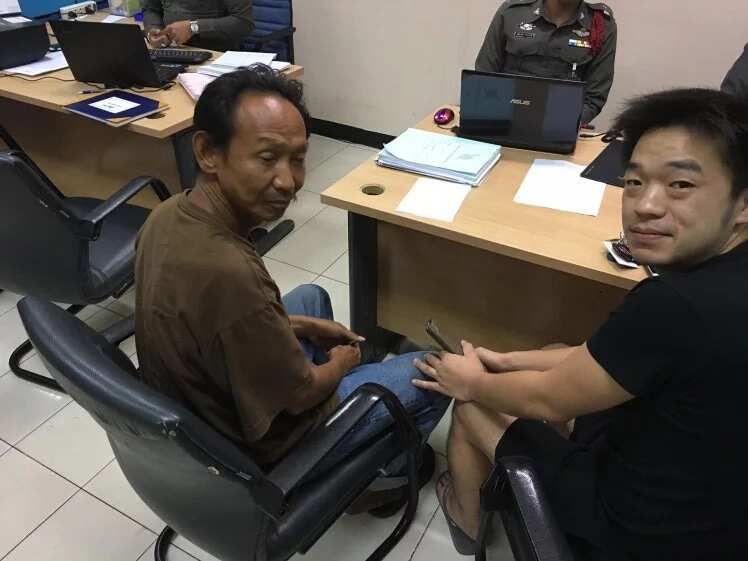 The owner, Nitty Pongkriangyos said he did not notice that he lost his wallet.
"I was totally surprised when the police told me they had my wallet as I didn't even know I'd lost it. My first reaction was 'wow' if it was me in that position with no money, I probably would have kept it," the 30-year-old said.
According to Waralop, he saw Nitty dropped his wallet at a subway station.
READ ALSO: Their love story is #RelationshipGoals; but what happened on their 10th anniversary is unexpected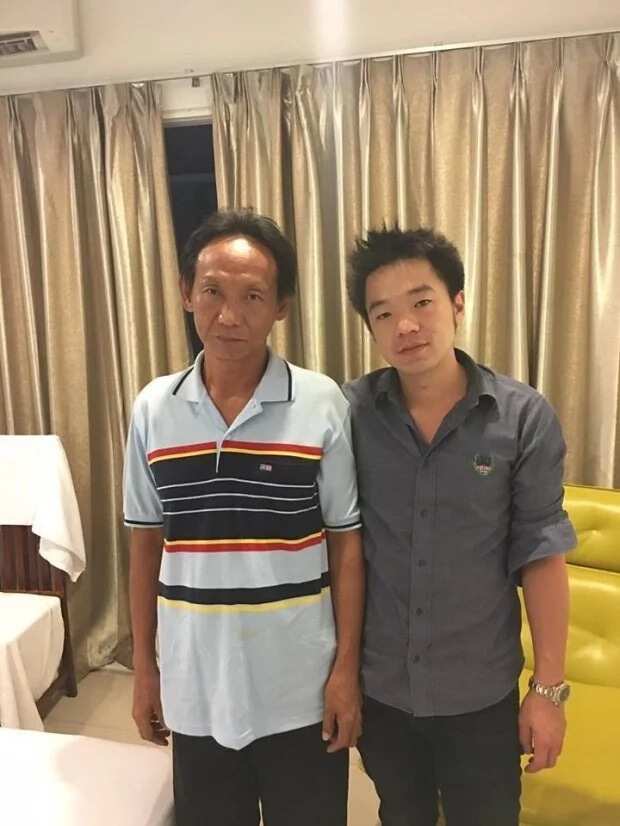 Nitty was glad when the cops gave him his wallet. He extended his gratitude to Waralop and as a reward, he returned the favor.
The wallet owner gave Waralop a job at his factory.
"But he was homeless and had just a few coins in his pocket and still handed it in. That shows a good, honest person. Just the kind of staff we need," he said.
READ ALSO: Poor man walks 10km carrying his dead wife while daughter grieves by his side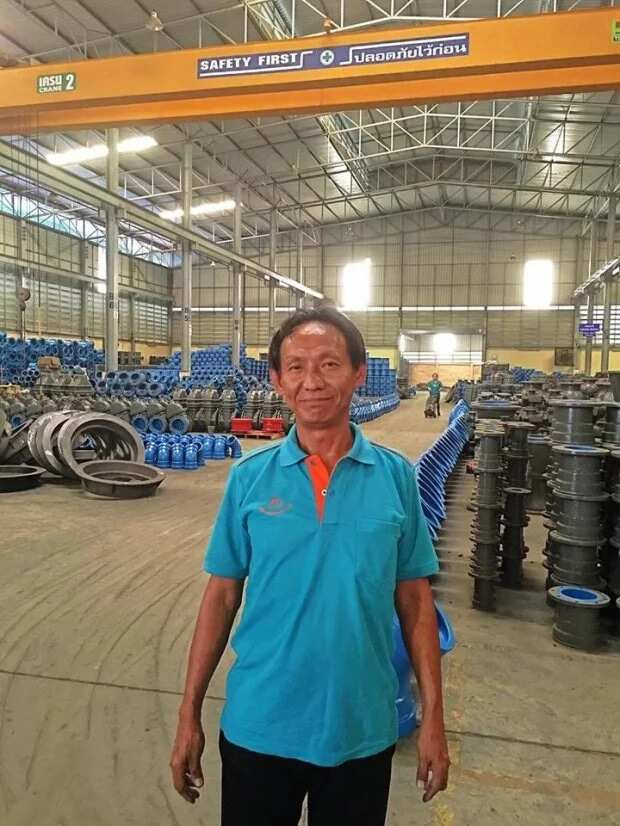 He first offered Waralop a cash incentive amounting to 2,000baht (£44) but offered him a job in the end.
Waralop was given a new job with 11,000baht (£240) salary and a new home to live in.
Nitty's girlfriend Tarika shared on social media the good deed of Waralop.
READ ALSO: What this traffic enforcer did shocked the netizens; how could he?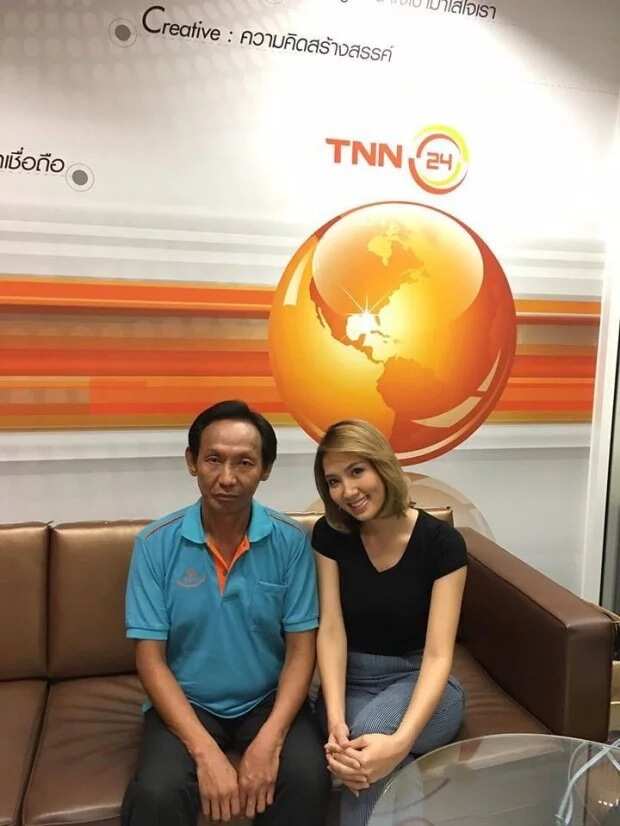 "Woralop is such a good example that being kind really does pay off. When you're kind to another, another is kind to you," she told the Thai media.
Waralop, on the other hand, was also thankful to the couple.
"I want to thank Nitty and Tarika for the kindness they have both shown to me," he said.
READ ALSO: Vince & Grace were set to marry each other; the reason why his bride left him is heartbreaking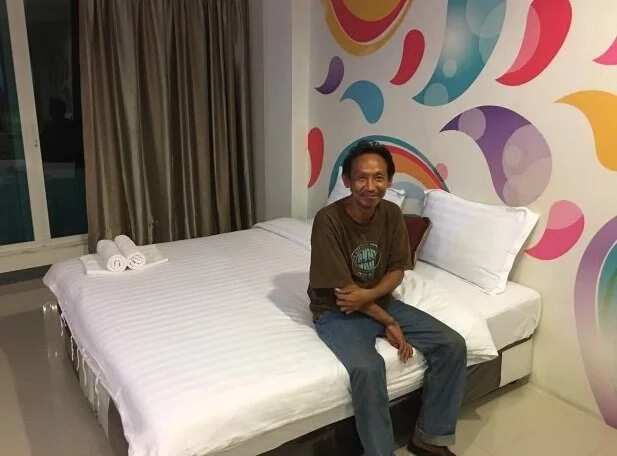 He also expressed great appreciation for the blessing he received.
"I'm so grateful to be given this chance to turn my life around. Having a clean bed to sleep in makes me so happy now."
RELATED: Scavenger grandma finds P165k; what she did to the money is this
Source: KAMI.com.gh