5 signs you're a die-hard James Reid fan
- James Reid has been dubbed as one of the most talked about actors in the Philippines for a while already
- Without a doubt, the heartthrob has captured the hearts of millions of people and has an increasing number of fans each passing day
- Thinking you might be one of them? Check this list and find out if you have the symptoms of the James Reid fever
Being included in the country's hottest actors of the generation, James Reid has not only landed one successful role after another but has managed to acquire a steady fan base as well.
Together with his reel and real girlfriend, Nadine Lustre, the duo gained recognition and soon the JaDine fever soared further after their debut series, 'On The Wings Of Love.'
With another television series on tow, it will be no surprise if the actor gathered another set of fresh followers. So before James receives another thousands of love proclamations, assess yourself and reflect on whether you have been an avid fan of his – whether you have been present since the beginning, or you simply were able to catch up on his rising career.
READ ALSO: 24 Pinoy celebrities with the HOTTEST abs
1. You show extreme appreciation of his abs
First things first, have you seen his latest Century Tuna commercial? If you already did, good job on keeping tabs on his advertisements.
James Reid is almost synonymous to the word 'abs.' He did not deprive viewers of his toned (and perfectly sculpted, if we could just add) body from his former projects.
While some might exhibit a high level of gratitude by keeping an entire folder dedicated to his widely discussed feature, others display their amazement in a milder manner – by simply squealing through his every shirtless scene.
READ ALSO: Find out why jaDine's new teleserye is the bravest show on ABS-CBN ever
2. You know the lyrics to his songs by heart
And if you really are a true fan, you might have even memorized the dance steps that go along with it.
His LSS-inducing songs include 'Hanap-Hanap,' 'No Erase,' and 'Randomantic.' James is set to release another album with tracks dedicated to his beau.
The actor has already demonstrated his talent on the field as early as his PBB days, and even during his various guest appearances.
3. You refer to him as 'Hayme'
Most fans usually refer to James as Hayme – their affectionate nickname for the 'Til I Met You' star. Nadine also has her own, being addressed as 'Nadya.'
This little gesture has been widely popular whenever fans tweet about their idols on the particular social media website.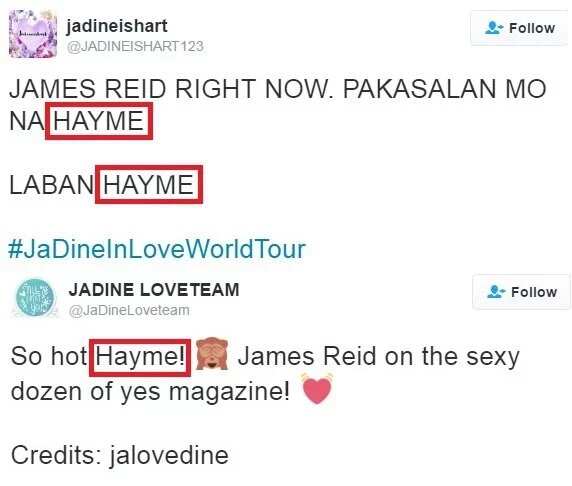 READ ALSO: Teen Vogue gets on board again with JaDine!
4. You've watched all of his films at the big screen
No to piracy! When it comes to James, you're ready to shell out some cash just to show support and view his movie at the cinema.
Nobody dared stopping you or tell you that his films are 'too cheesy' or 'corny' unless they're prepared to face the wrath of an ultimate fan.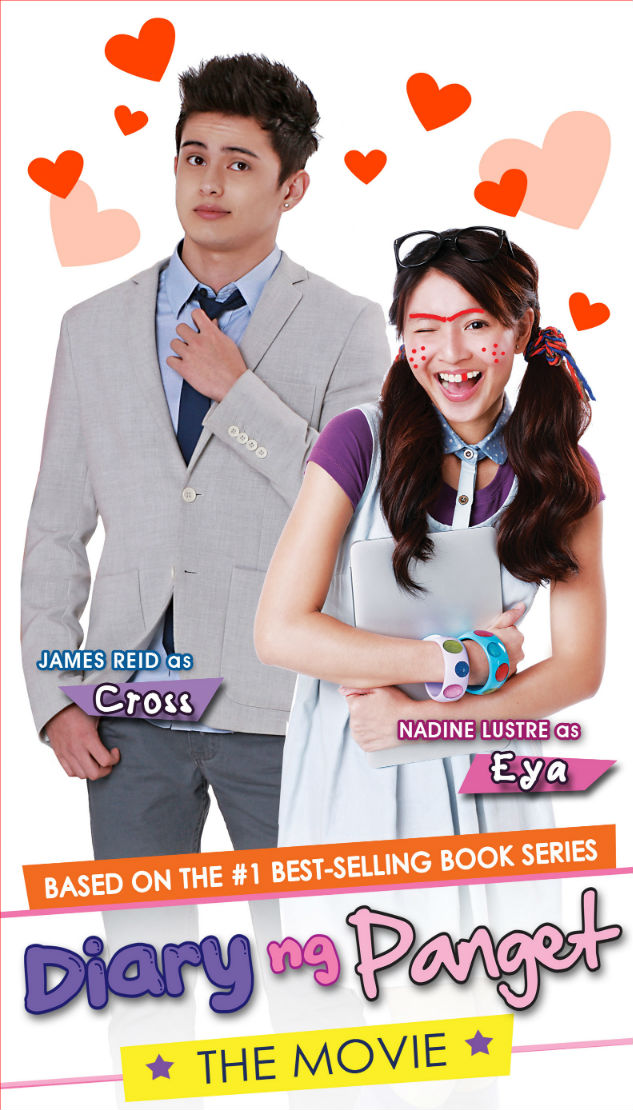 5. You follow him on all of his social media accounts (#feedgoals)
Not only his but other fan-made accounts as well – these are reliable on getting extra scoop on your favorite celebrity and might even offer meet and greets!
But the stalking (backreading, we meant to say) does not stop there as you have the tendency to frequently visit his pages just to make sure you didn't miss liking or reposting a photo or story uploaded – even though you check it, let's say, every 10 minutes?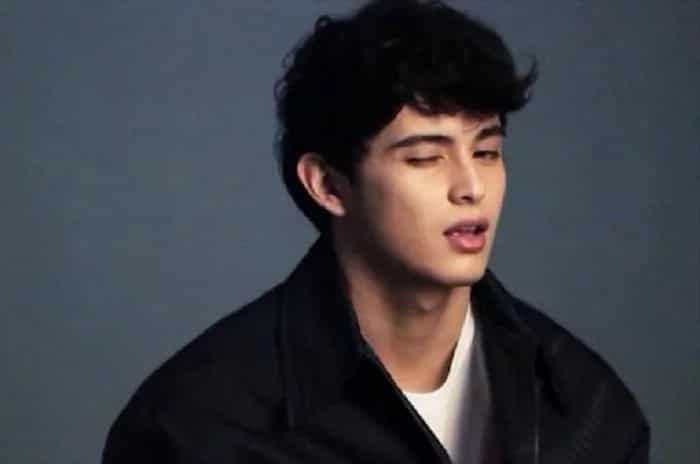 READ ALSO: Relationship and work goals: JaDine flies to Greece!
Although these have been pretty simple signs, you probably ticked off at least 4 out of them since who is not a fan of James Reid?
Source: KAMI.com.gh