Pokémon GO gets updates despite decline in users
- Pokémon GO started rolling out new updates right after issues about the decline in their number of users started getting attention
- The newest feature, "Appraise" was meant to guide users on their strategies regarding the Pokémon they captured
- One of the reasons for the decline was attributed to the developers who were ignoring the list of request from its users and by increasing the difficulty of the game
The developer of the phenomenal application, Niantic Inc., continued to fight off issues saying that the Pokémon GO's craze is almost over.
The biggest addition among the updates which rolled out this week was the "Appraise" feature. Since not all players have the knowledge on which Pokémon they should evolve or throw away, this made their lives easier by asking their team leader for feedback.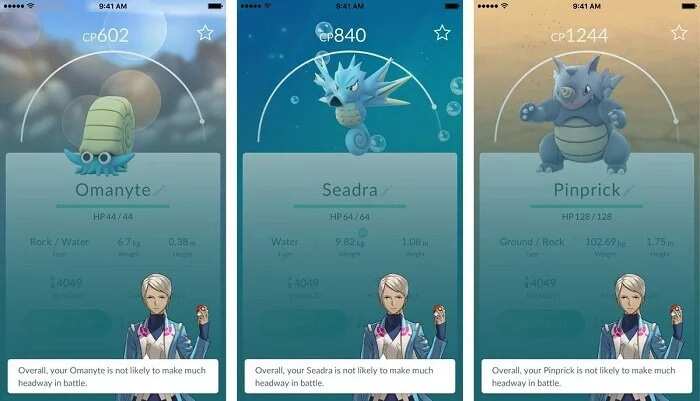 However, the effort doesn't sit well for those who have already mastered the techniques on maximizing their Pokémon's abilities through internet research. They feel disappointed that instead of the updates they have been clamoring for a long time, they're getting the opposite.
READ ALSO: This cute girl can imitate Pokemon voices!
After breaking records of download on its first week, critics are now eyeing the longevity of the game since according to different software firms, the application has been seeing declines of engaged users every week.
During its peak, it went head to head with giant social media sites like Facebook, Twitter, and Instagram in terms of the number of users. However, from a report by Bloomberg, it just lost 12 million users on the month of August.
One reason for the decline was said to be due to the developers' ignoring the additional features users were originally asking for. Included in their list of demands were the ability to trade Pokémon and the chance to engage in a battle between other players.
READ ALSO: QC to ban Pokemon Go?
In addition, their updates which intended to challenge their users ended up frustrating people. Another thing that irked them was the bug in the "footprints" tracker – responsible for indicating how near a Pokémon is to a player.
For now, Niantic Inc. left a message to their dedicated customers saying, "We are still working hard on several new and exciting features to come in the future of Pokémon GO."
Although a huge number of people have been claiming loss of interest, numerous lure parties remain to be organized regularly.
READ ALSO: VIRAL: Funny Pokemon Go memes depicting PH celebrities will make you laugh!
Despite the numerous bugs, most players were still trying to work their way around the game. Websites were suggesting players to restart the game from time to time while others consider it as a challenge rather than a hindrance in playing.
Source: KAMI.com.gh