6 affordable bonding activities for the barkada
- There are destinations in Manila perfect for groups of friends that do not entail them to break the bank
- Aside from the affordable budget, they can be easily reached through mass transportation and are accessible for anyone with a tight schedule
- Included in the list are tourist attractions and a good place for food trips
You'll be lying if you say that every trip with your barkada has pushed through.
It's not that you and your friends didn't try! You even tag each other on Facebook every time a new attraction pops up.
But at some point, somebody cancels – the plans might even be left forgotten because of everyone's busy schedules. At times, rather than saving for a particular grand escapade with your friends, the lot of you end up feeling lazy and the once immaculately planned vacation has been changed to a run to a nearest fast food chain instead.
READ ALSO: You wouldn't believe that Pinoys actually eat these 5 nasty dishes!
Most claim that the trick is spontaneity.
However, with our help, you might have a better chancing of working out your plans since you don't need to spend much nor travel too far to arrive at these destinations!
1. Explore the food haven in Binondo, Manila
You don't have to wait until Chinese New Year to explore the streets of Chinatown. In addition, the common misconception that their food are expensive is definitely not true. You only have to look at the right places!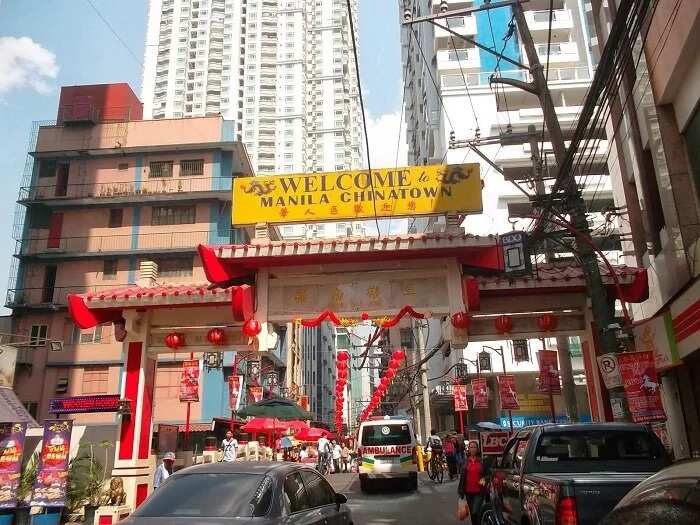 One of them is the Sincerity Café and Restaurant at 497 Yungchengco Street where you can buy a whole chicken just for P300 and P150 for when you're only buying half.
READ ALSO: 5 health dangers of cell phones nobody told you about
2. Feed your artistic side
Some people would rather indulge in extreme activities that will completely tire them out, but a walk around museums is a good bonding too. Aside from seeing paintings, you will be surprised by the other attractions and will find yourself enjoying it more than you expected.
Good news! For those who still has not visited the National Museum of the Philippines, admission fee was officially declared to be free.
3. Take an extra trip during your usual Sunday mass
Being one of the biggest Catholic nations mean that there is surely a local church in every town. However, some people like getting out of their way to profess their devotion.
For example, the Baclaran church is available to everyone any time of the day. So you can try visiting at midnight then have a nice tapsilog meal right after.
READ ALSO: VIDEO: 7 HOKAGE moves that will either make you laugh or angry
4. Bring out everyone's competitive side with laser tag!
This attraction became a hit in the early 2011s and even though you haven't tried it yet or if already did, playing it with your competitive friends makes it more fun. You might think spending money on a short period of time isn't worth it but the game will be the longest 15-20 minutes of your life.
Lazer Xtreme in Market! Market! Mall offers a game for only P190 on weekdays and P220 on weekends. You can always have succeeding games but you'll be very tired by then. Just a tip! Many laser tag centers offer discount coupons online.
5. Organize your own trip in Intramuros, Manila
Whenever foreign celebrities or artists visit Manila, event organizers often bring them to this historical place and there's an obvious reason why. Aside from maintaining the old setting of Manila, Intramuros offers kalesa (horse-driven carriage) rides which can bring tourists around the area.
However, if you're feeling adventurous, you can try exploring the place on your own. Besides, campuses are present inside the vicinity – meaning that when you start feeling your stomach rumbling, there is surely a good place to eat nearby.
READ ALSO: What to expect when traveling to the world's most popular tourist spots
6. Get the best view of the sunset in town for FREE!
The greatest view in this location comes between day and night. The place is situated right in front of the Manila Bay which gives you the perfect view of the sunset without spending a single centavo.
In 2012, there were estimated 970,000 overnight visitors in Manila everyday making it the 'Biggest Shopping Destination' according to Global Blue, a tourism shopping tax refund company in Switzerland.
Source: KAMI.com.gh