7 movies back in the 90s that brought 'kilig'
- Love teams have already been a part of the entertainment industry since 90s (even way beyond that, actually!)
- Among are the unforgettable chemistry between Claudine Barretto and Rico Yan, and the highly appreciated tandem of Lea Salonga and Aga Muhlach
- Despite being released back in the 90s, viewers nowadays will definitely not find any of these films boring as they bring out the inner fangirl / fanboy in you
Before the phenomenal AlDub broke the internet and set a record high on Twitter, before Kathryn Bernardo and Daniel Padilla were tagged as 'Teen Queen and King,' before JaDine soared through fans' hearts and LizQuen stealing the limelight – the entertainment industry in the Philippines has already produced a number of bankable love teams.
Although these movies are already beyond a decade old, they remain to be reliable on giving you the 'kilig' you didn't know you've been looking for.
Here are some of the most popular movies back in the 90s that will surely bring back a huge wave of nostalgia.
READ ALSO: A throwback to the celebrity shouting matches: Which side of the feud are you on?
1. Sana Maulit Muli (1995) – Lea Salonga and Aga Muhlach
Under the direction of Olivia M. Lamasan, the remarkable stars of the film showed viewers the struggles of going through a long distance relationship. Salonga played the role of Agnes, who was invited to stay with her mother in California, leaving her long-time boyfriend Jerry portrayed by Muhlach. The pair underwent a series of problems, with Jerry eventually following Agnes in the US but fails to keep up with the difference in culture.
2. Wala Na Bang Pag-Ibig (1997) – Bobby Andrews and Angelu de Leon
Andrews and De Leon were childhood friends in the characters of Eric and Gemma respectively. The former is a renowned playboy, while the latter was his tomboyish friend who would always assist him on landing another chick. However, the formula of their situation grew complicated when Gemma's cousin from the US arrived, becoming Eric's girlfriend. When she had to leave for an art exhibit, the two friends realized their feelings for each other and came clean. But the plot thickens when Gemma's cousin returns and refused to give up her relationship with Eric.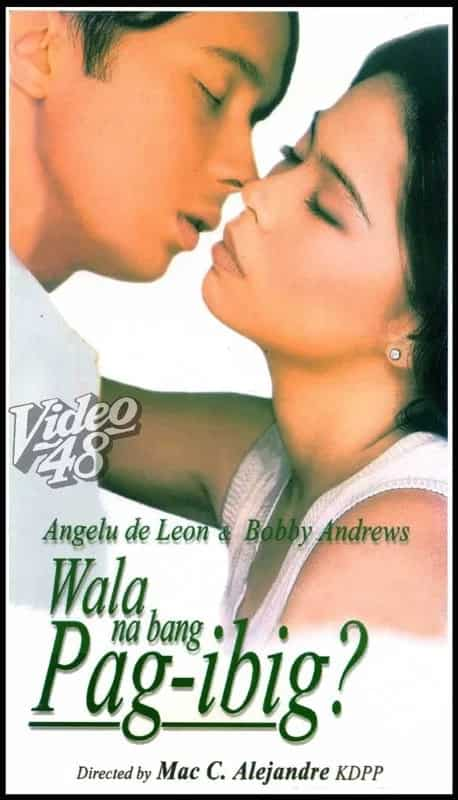 READ ALSO: Top 5 incoming movies that are perfect for a date or outing with friends
3. Paano Ang Puso Ko? (1997) – Judy Ann Santos, Wowie de Guzman, and Rico Yan
Although similar to the previous movie, audience should prepare themselves for heartbreaking scenes. Cecile (Santos) and Ruben (De Guzman) have been friends since they were young. When Ruben's cousin, Jason (Yan) visits the Philippines, he woos Cecile and ends up being her beau. Devastated, Ruben attempted to reveal his feelings to Cecile who couldn't return his confession as she already belongs to someone else. The two cousins ended up in a fight, with Cecile's father disapproving of Jason and beat him up. With the assault causing him to be in a critical condition, Jason secretly leaves for the US.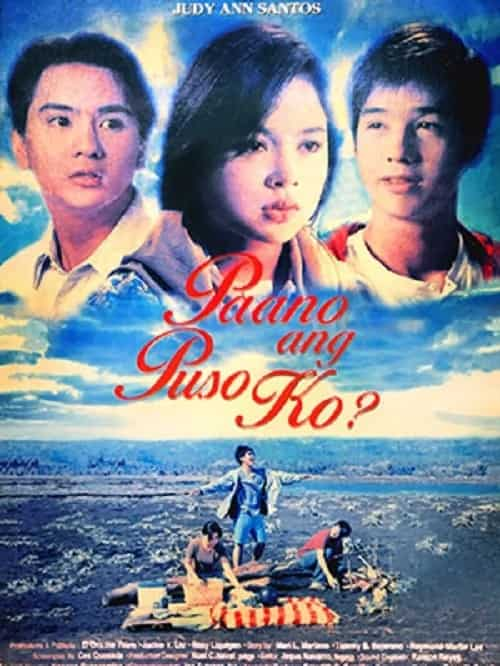 4. Flames: The Movie (1997) – Claudine Barretto, Rico Yan, Jolina Magdangal, and Marvin Agustin
What started as a series under the Kapamilya network earned its film adaptation divided into two stories; the Tameme where Magdangal and Agustin are part of, and the other in which Barretto and Yan led the Pangako cast.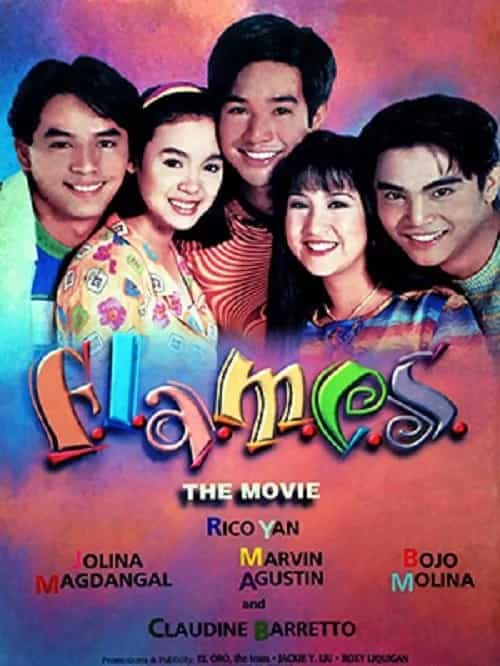 READ ALSO: 'Age doesn't matter.' - 7 Celebrity couples with OUTRAGEOUS AGE GAPS!
5. Dahil Mahal Na Mahal Kita (1998) – Claudine Barretto and Rico Yan
Who could forget the iconic bad girl turns into a sweet girl for her model student boyfriend? That's what exactly Barretto and Yan portrayed in this film as Mela and Miguel. But the past won't easily let go of Mela and caused Miguel to feel distrusting towards her. Can love accept the wide gap in their personalities and previous way of life?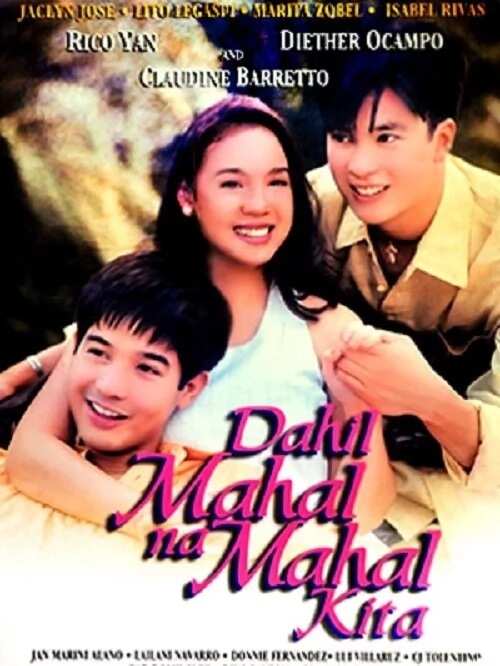 6. Labs Kita Okey Ka Lang? (1998) – Jolina Magdangal and Marvin Agustin
"Oh yes, kaibigan mo ako – Kaibigan mo lang ako. And I'm so stupid to make the biggest mistake of falling in love with my best friend!" Yes. That iconic line that has survived throughout generations was born in this movie. Bujoy (Magdangal) and Ned (Agustin) have been unaware of their feelings for each for so long until both welcomed new people in their lives – prompting them to soon realize the chemistry they hold for each other.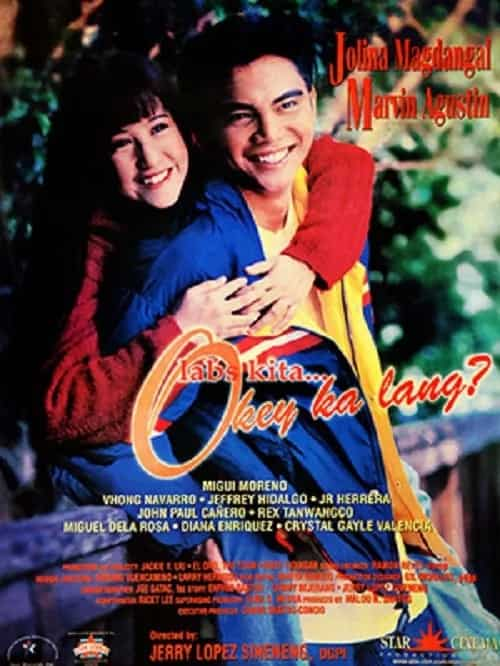 READ ALSO: Hilarious: these 17 photos show how unlucky the tall people are
7. Gimik: The Reunion (1999) – Rico Yan, Jolina Magdangal, Marvin Agustin, Diether Ocampo, G. Toengi, Mylene Dizon, Bojo Molina, and Judy Ann Santos
What happens when you choose several artists from a pool of talented actors and put them all together in a show? Kilig fest, of course! The film is a continuation of the series wherein the original characters face challenges about love, marriage, and career.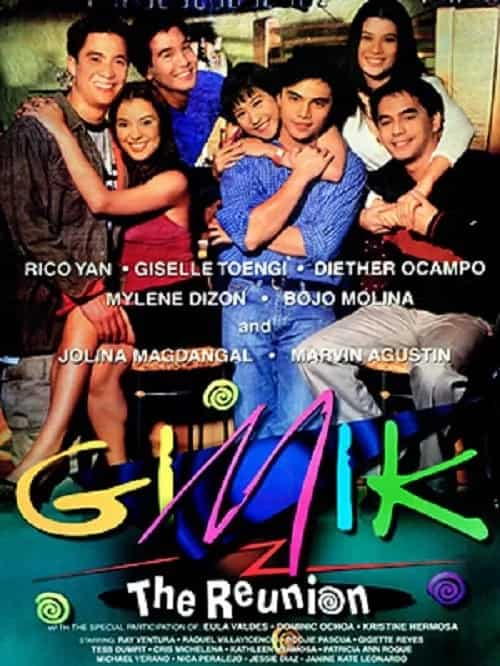 Although the list has provided readers a few from a wide selection of enjoyable movies back from the 90s, the popular love teams have produced some more films – among are other blockbuster hits from Barretto and Yan, and Magdangal and Agustin.
Source: KAMI.com.gh