DJ Karen Bordador negative on drug test, says source
- FM DJ Karen Bordador tested negative on the drug test, according to a source
- The police claimed that the test results have no bearing in the case as it does not mean that one is not selling drugs
- The two were arrested last week in a buy-bust operation at a condo unit in Pasig City last week
FM DJ Karen Bordador is reportedly negative on drug test, according to an unnamed source of GMA News.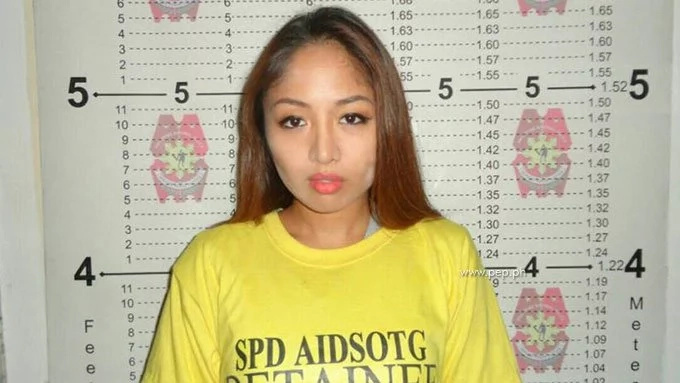 The radio DJ and her boyfriend underwent a drug test, which is mandatory to suspects of drug-related cases. The source added that while Bordador's result is negative, her boyfriend tested positive. However, the South Police District has not confirmed the results.
READ ALSO: #KarenBordadorIsLove: Friends and family speak up after DJ's arrest
Meanwhile, Senior Superintendent Tomas Apolinario said the drug test had no bearing on Lim and Bordador's cases. This is because even if a person is not a drug user, it does not mean that he or she is not a drug pusher. Moreover, the two are facing charges of possession of illegal drugs and selling illegal drugs.
The couple asked for prayers as the two faced preliminary investigation at the Pasig City Prosecutor's Office on Friday. It is unconfirmed whether Bordador and boyfriend will undergo a confirmatory test, which is also a standard operating procedure for drug-related cases
The couple was nabbed in a buy-bust operation at a condo unit in Pasig City last week. The two were accused as the suppliers of party drugs of upscale clubs. Moreover, Bordador and Lim are the suppliers of drugs to celebrities and children of wealthy families.
READ ALSO: Karen Bordador's mom on drug issue: My daughter is innocent!
According to reports, police found three million worth of party drugs like ecstasy, marijuana and marijuana oil. Also found are cash, counting machines, and other drug paraphernalia. The target of the arrest was Bordador's boyfriend Emilio Lim, aka Edwardo Cruz.
The Philippine National Police claimed that it already has a "celebrity list" from the couple bearing the names of buyers and orders. PNP added that the list includes names of singers, models and actors.
Police operatives said that the two resisted arrest by closing the door of the condo unit when the buyer identified himself as a policeman.
Duterte's war on drugs has moved from the common shabu to high-end party drugs like ecstasy.
READ ALSO: What does Monster radio say about Karen Bordador's arrest?
Source: KAMI.com.gh